Picture Stockton...Introducing Our Military Community in Portraits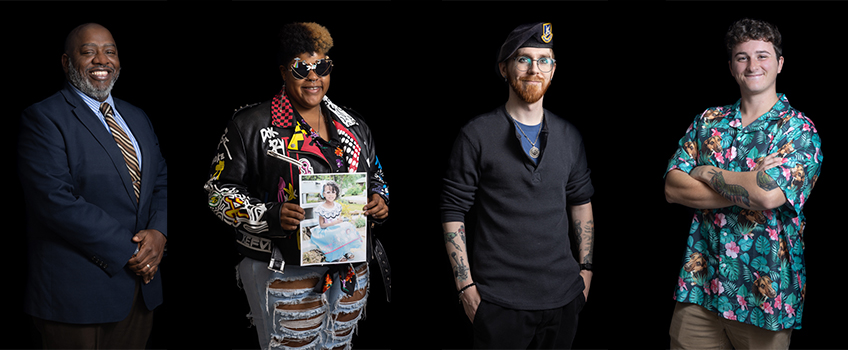 Galloway, N.J. - William Cousins, a first-year student, brought an x-ray showing the bar of titanium in his hip.
Karl Schute, a senior History major, brought a stack of century-old books and a Civil War-era Union Army dress hat adorned with a brass infantry bugle that he bought in Gettysburg.
Kenia R. Euba-Ruiz, a Master of Arts in Counseling graduate student, brought her son, Arturo, her mother, Carmelita, and a pile of books on therapy, aging and counseling.
Last month, 36 students and employees came to the Military and Veteran Success Center to have a portrait taken for the Faces of Stockton's Military Community Photograph Project.
Michael Barany, director of the Military and Veteran Success Center, asked that participants wear or bring something that defines who they are and shares a piece of their military experience.
"There are stereotypes of what a veteran looks like. We don't all look alike. We are all different in our own way, and people might not even realize we are veterans," he said.
Barany brought his Stetson cav hat that he wore during his time in the U.S. Army as a Cavalry Scout.
Cousins used his x-ray to show us that not all disabilities are visible.
Schute is a history buff and couldn't wait to share a few of his favorite antiques that illustrate U.S. military history.
Euba-Ruiz is a mother, veteran and a student and wanted to show how she balances her life.
"I wanted to show off our military-affiliated community," said Barany, who is also working to create a faculty and staff military affinity group.
There are some people who have been working here for years, and not everyone knows about their military service, he explained.
Stockton employee veterans work in University Advancement and the School of Business to the Campus Police Department and the Learning Access Program.
Meet with members of our veteran community and view the opening of the photo exhibit on Monday, Nov. 7, 10-2 p.m. in the Lower F Wing hallway. The images will be on display for the duration of Veterans Week, through Nov. 11, and will be archived online.
The Military and Veteran Success Center, which includes a lounge space, is located in F-105. More than 400 military-affiliated students attend Stockton each semester and benefit from automatic acceptance, fee waivers, military-affiliated housing, a dedicated academic advisor, priority orientation and more.
Photos and story by Susan Allen
Note: The following is a selection from the full series that will be on display Nov. 7-11.
The Faces of Stockton's Military Community Photograph Project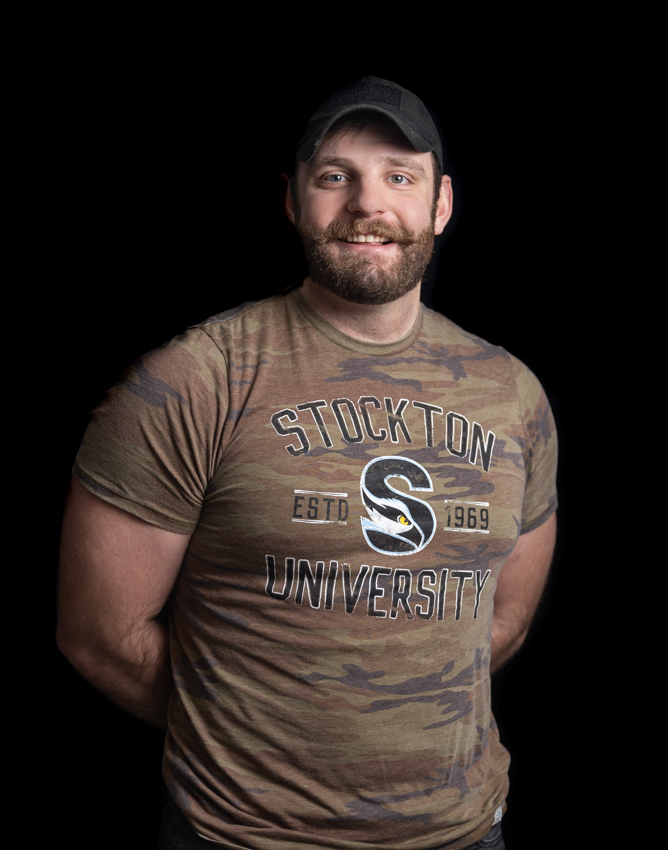 Luke Lallo | U.S. Army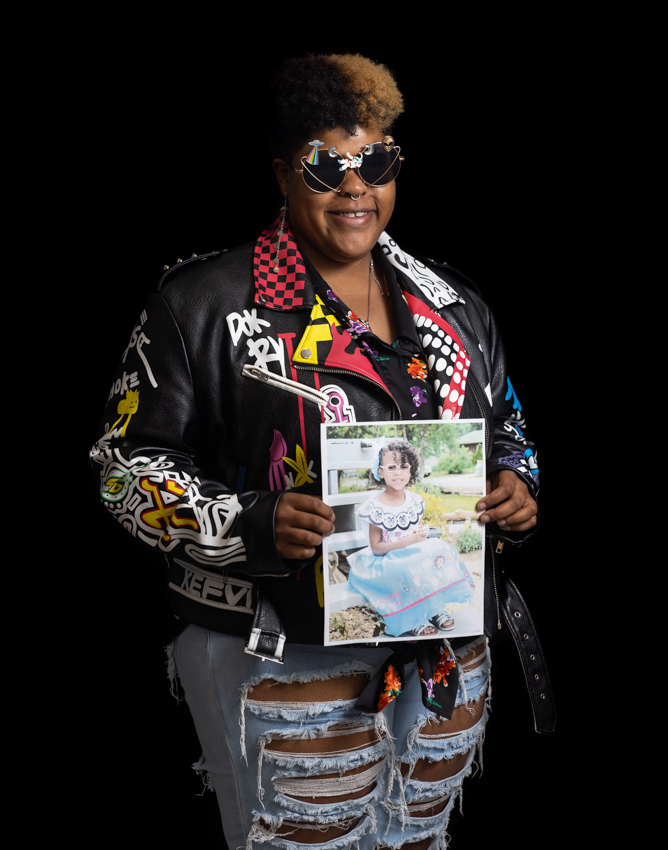 Tatiana Anderson | U.S. Navy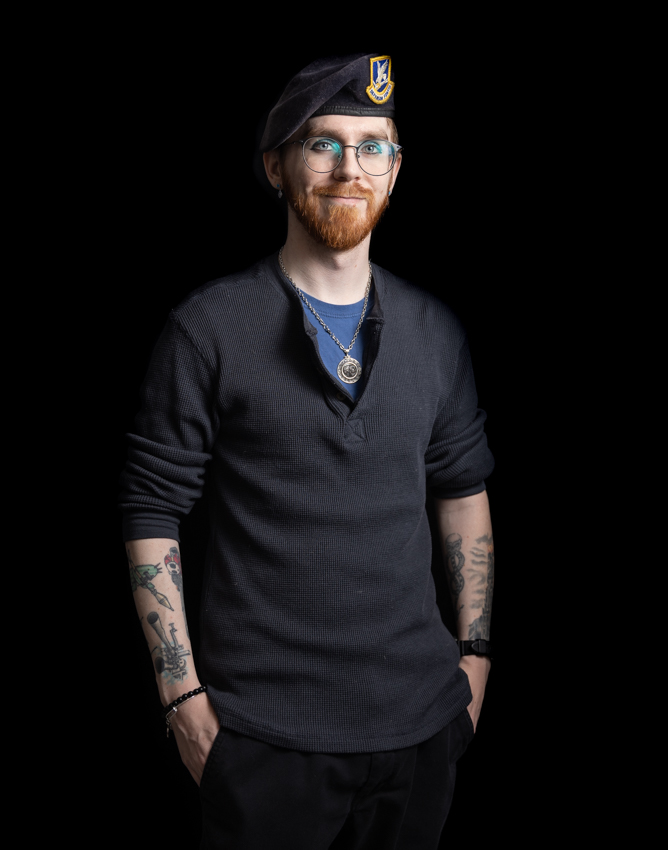 Dylan D. Fagan | U.S. Army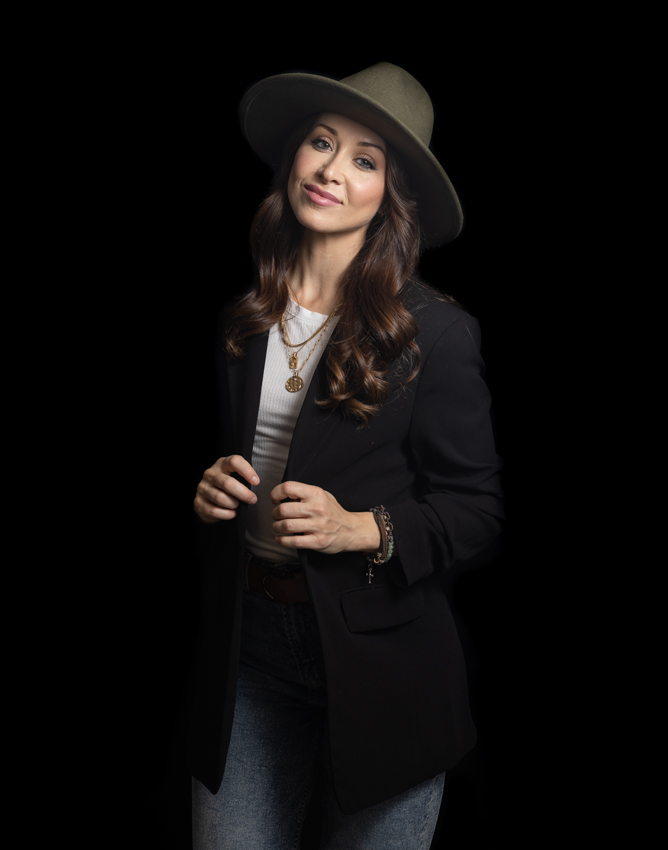 Rachel Soucier | U.S. Army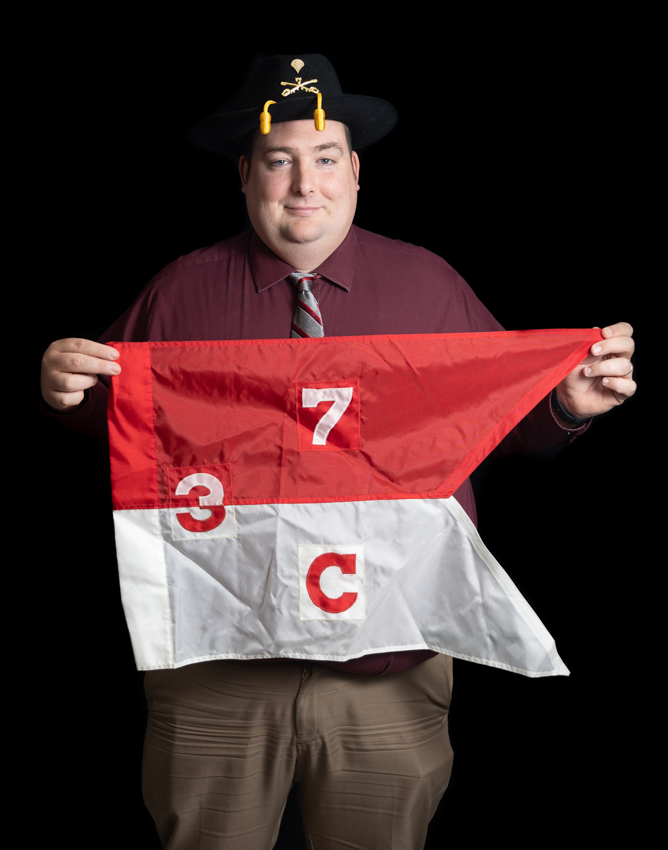 Dr. Michael Barany | U.S. Army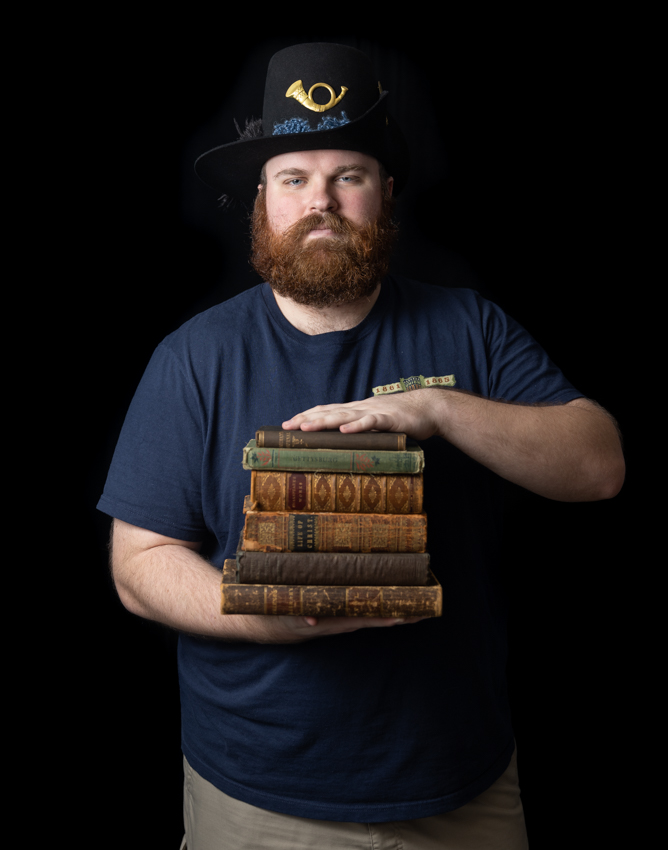 Karl Schute | U.S. Army