New Disc Golf Course Opens on Galloway Campus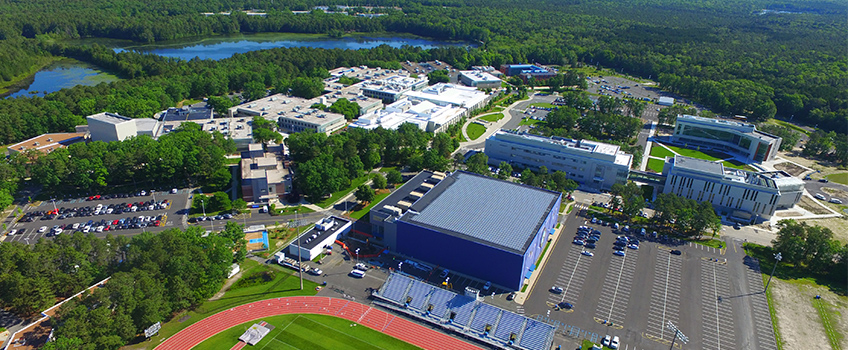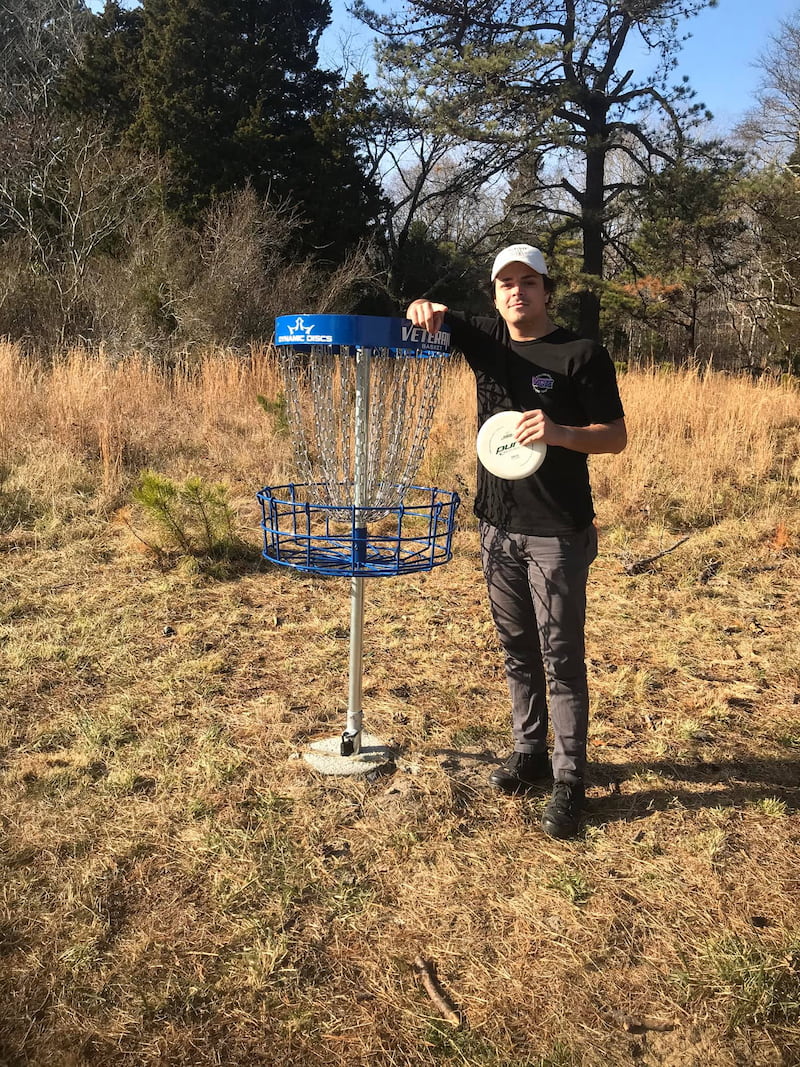 Galloway, N.J. -- Bailey Otto, a senior Nursing major, came up with 18 reasons to get Ospreys outside to explore the pinelands of Stockton's Galloway campus.

A new 18-hole disc golf course winds through the woods off Pomona Road and is adjacent to the Observatory, recreational fields and Get FIT Trail.

Otto worked with Student Senate to get funding for the baskets and the Office of Facilities and Plant Management to implement the course.

Otto began playing disc golf as a freshman at Southern Regional High School where he started a club and helped to establish a course on school grounds.

When he came to Stockton, he found that there were no courses within a 25-mile radius. "I knew I was not the only person who suffered from this gap in disc golf in South Jersey," he said.

"I immediately started campaigning to start a course on Stockton grounds and found the perfect spot," he said.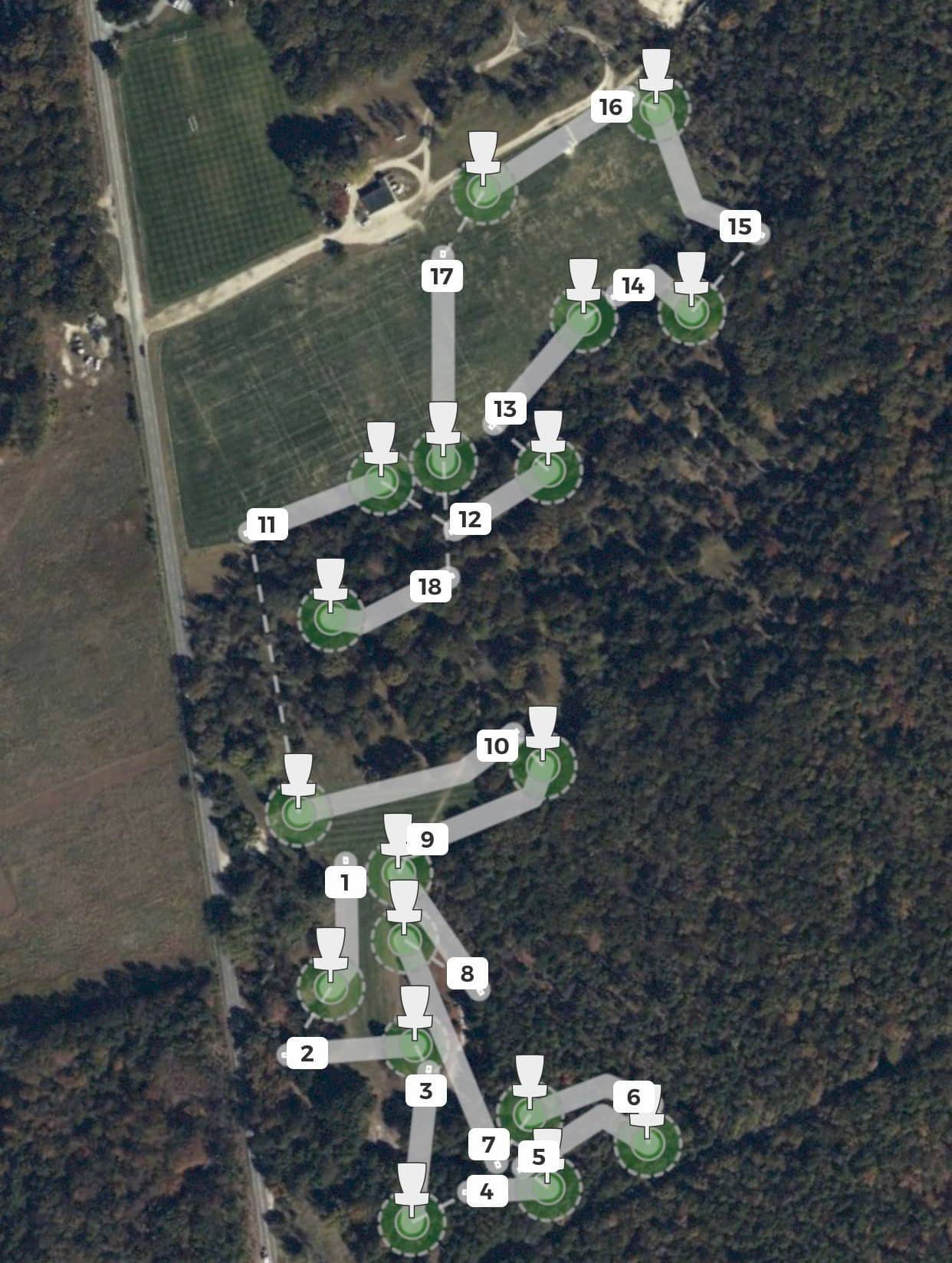 The par 57 course that stretches across more than 5,700 feet is officially open to students and the public.

"The course is still being improved, but people can navigate it by downloading the app UDisc and using the GPS to find the tee-pads and baskets," Otto said.

The Stockton University Disc Golf Course Facebook group is a place for people to join the conversation and find out about volunteer days for course maintenance and enhancements.

Discs can be purchased online or at local sporting goods stores. Parking is available along the intramural fields off of Pomona Road.


Reported by Susan Allen
Photos provided by Bailey Otto and drone image by Scott Chew