Spotlight On: Janice Joseph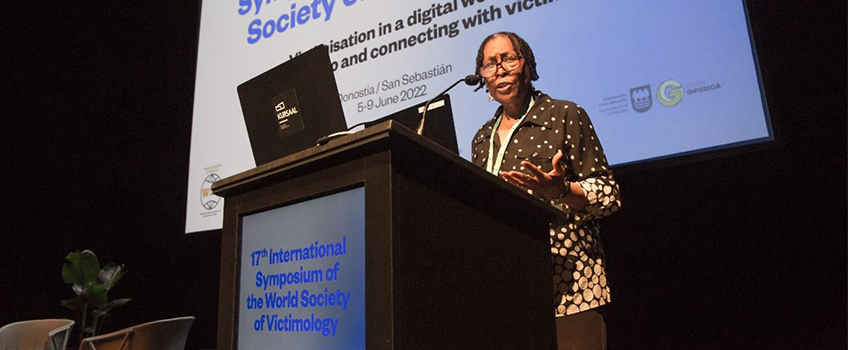 Galloway, N.J. — Stockton University Distinguished Professor of Criminal Justice Janice Joseph added another distinction to her career when she was elected president of the World Society of Victimology in June.
Joseph, who is the first person of African descent to be elected to this position in the organization, was selected during the 17th International Symposium of the World Society of Victimology, which was held in San Sebastian, Spain.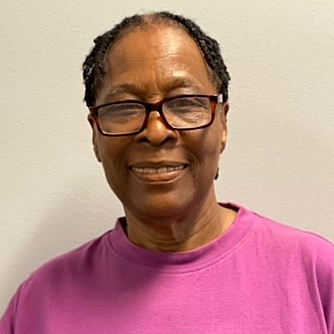 The WSV is regarded as the most prominent professional victimology organization in the world with headquarters in Monchengladbach, Germany. The society is an international, nongovernmental organization, which has special consultive status with the United Nations Economic and Social Council, as well as with the Council of Europe. Its world-wide membership includes victim assistance practitioners, social scientists, social workers, physicians, lawyers, civil servants, volunteers, university academics of all levels, and students.
"It is a great honor to be elected president of WSV," Joseph said. "I am excited in my new role as president of the WSV and will continue to represent WSV and Stockton University with honor and integrity across the globe."
Joseph has served in various capacities in the WSV. She served as one of the vice presidents of the organization, chaired the United Nations Liaison Committee and the Standards and Norms Committee. She also chaired the Scientific Program Committee for the 17th International Symposium.
Last year, Joseph was recognized for her outstanding service as the Academy of Criminal Justice Sciences, Non-Government Organization Representative to the United Nations for more than 10 years. Joseph was elected president of the ACJS in 2010 and was also the first person of color selected for that position in the academy's 47-year history.
"Dr. Joseph is not only a stellar international scholar, but she brings her rich experiences into the classroom and back to the students," said Marissa Levy, dean of the School of Social & Behavioral Sciences. "Her experiences become those of the students, many of whom have never left the state of New Jersey."
The purpose of the WSV is to advance victimological research and practices around the world; to encourage interdisciplinary and comparative work and research in this field, and to advance cooperation between international, national, regional and local agencies and other groups who are concerned with the problems of victims.
-- Story by Mark Melhorn