Stockton Forestry Professor Comments on Wharton Wildfire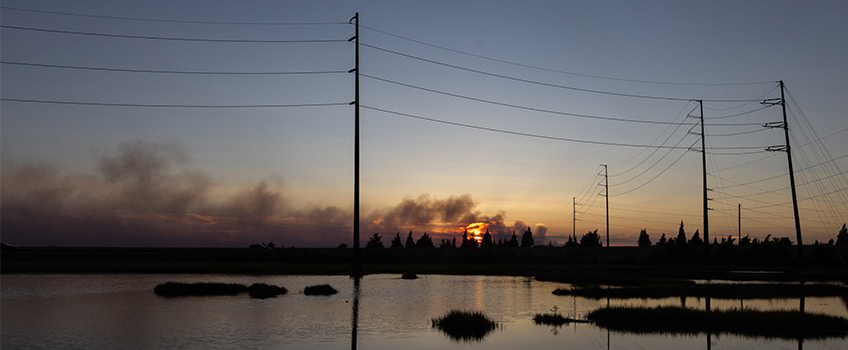 Galloway, N.J. - Matthew Olson, assistant professor of Environmental Science, saw and smelled thick smoke on the Garden State Parkway on his way to go fishing off Long Beach Island on the morning of June 20.
From the boat, he saw the plume of the Wharton State Forest wildfire.
He grew up close to where the fire has burned 13,500 acres, but none he's witnessed have been this large. "I take my students to Wharton State Forest," he explained, noting that the area has had "a crazy fire history."
"The area that burned along Route 206 has experienced several large 'lethal' fires over the last two decades. These fires burn so hot that they kill or severely damage tree stems, hence lethal. However, the roots of the pitch pine can survive and sprout new stems. Many of these root systems will support multiple stems that slowly thin out over time. Although this regrow is important to the resiliency of pine barrens forests, it can also accumulate fuel at or near ground level ahead of the next fire," Olson explained.
Forests become more vulnerable to fire under certain conditions. The recent low humidity, strong winds and dry ground set up a perfect storm of conditions.
"It will be interesting to assess the post-burn area to gain insights into fire behavior in our modern landscape. For example, we expect fire intensity to diminish in areas treated in recent years with controlled burns but this still needs to be verified. Also, the state can evaluate their containment and suppression strategy for strengths and shortcomings. Learning from these disturbance events helps to inform decisions regarding future wildfires. It's more about learning to live with these big burns since they could become more frequent in our neck of the woods under human-caused climate change," he said.
Vast tracts of the Pine Barrens meet residential areas in a densely populated state, which scares Olson.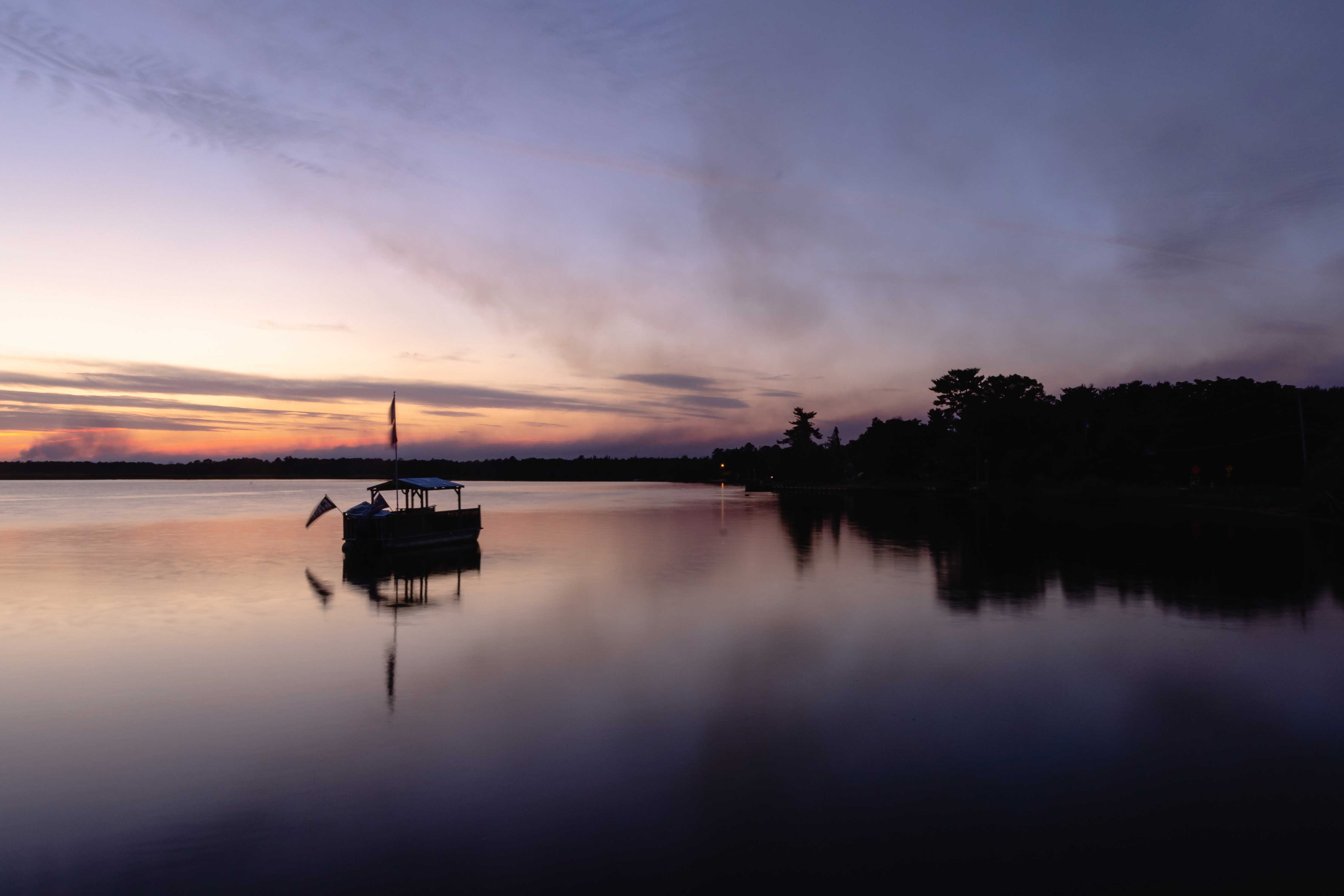 The wildfire as seen from the Lower Bank Bridge on Monday evening at sunset.
Stockton manages its 1,600-acre Pinelands forest to create a healthy, biodiverse ecosystem, but also to reduce the risk of fires spreading. During prescribed fire season, students studying forestry get the opportunity to observe the New Jersey Forest Fire Service conducting burns on campus.
New Jersey's forests are faced with climate change, invasive insects, and a deer population beyond historic levels, but they're also resilient and fire adapted.
Recovery will take root soon. "The burned area will green very quickly, and over the next 3-5 years, the fire will become less obvious," Olson said.
Pitch pines sprout back new stems, cedar wetlands will see more cedar trees or an open wetland ecosystem, and more habitat variation will be introduced.
"With fuel burned out, the chance of another fire soon is minimized," Olson said.
Learn more about studying forestry at Stockton and the campus's management plan.
- Story and photos by Susan Allen