Club Connect: Meet the ... Student Marijuana Alliance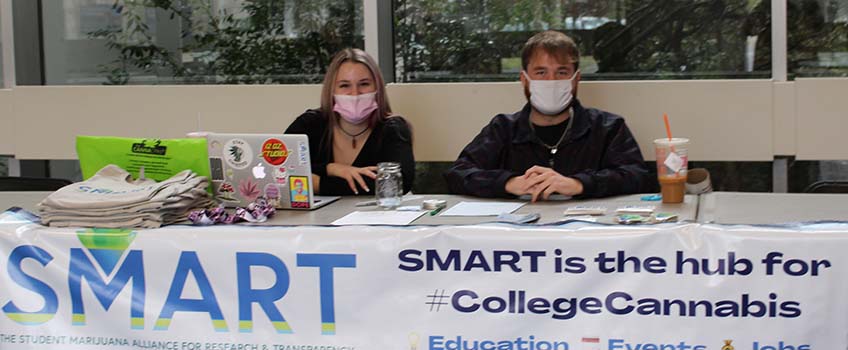 Galloway, N.J.- Are you interested in learning more about the new and budding cannabis industry? The Stockton Student Marijuana Alliance for Research and Transparency (Stockton SMART) is a chapter dedicated to educating students about cannabis, from the components THC and CBD to careers in the industry that include cultivation, research, and much more.
Ian Lowrie, the president of Stockton's chapter of SMART, hopes to provide an environment for students, both in and out of the Cannabis Studies minor, to "share ideas, find job and internship opportunities and get educated a beautiful plant called cannabis."
Interested students can join the club through OspreyHub, where they will then receive an invitation to their GroupMe chat. This is how news about upcoming events and meetings will be announced to club members.
Some upcoming events that the club will host include a board game night in late March, a Chipotle fundraiser in early April, and a National Tie-Dye Event on Wednesday, April 20. More details will be forthcoming through GroupMe.
- Story and photo by Loukaia Taylor