Club Connect: Meet the ... Minorities in Law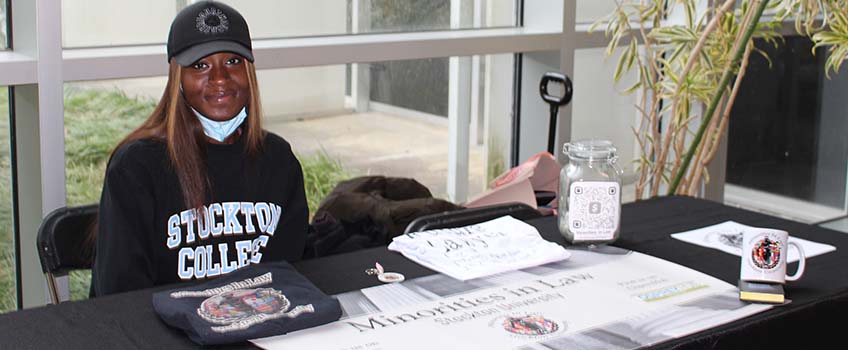 Galloway, N.J.- Are you a law student looking for support and resources to prepare for law school? Then you should consider joining Stockton's new student organization: Minorities in Law (M.I.L.). M.I.L. is dedicated to providing students in minority communities with a supportive space that is always available for them.
The vice-president of the club, Elizabeth Omolaja, said that the club strives to help in any way that they can.
"We want to help you get into law school, whether that's through peer support or professional development opportunities," Omolaja said. That may include preparing for the LSAT, volunteering, workshops, and mentoring.
Minorities in Law will host a trip to Philadelphia's Independence Hall in March. Any interested student is invited though space is limited. More information about the trip will be forthcoming. Previous events included virtual trips to different law fairs and conferences.
Interested students can join Minorities in Law by attending a meeting- Wednesdays at 5 p.m. on Zoom via Instagram or signing up through OspreyHub. Students can follow their Instagram page @stkm.i.l.
- Story and photo by Loukaia Taylor