Club Connect: Meet ... Love Blue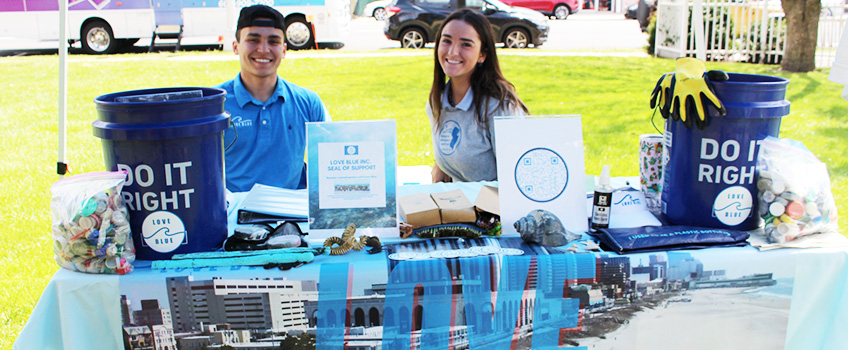 Galloway, N.J.- If you love living and learning near the ocean, Love Blue might be the right club for you! The club here at Stockton University is one of the seven chapters of Love Blue, Inc., a national nonprofit organization.
Nicholas Olson, Stockton's chapter president, said that the club is full of opportunities at the local and national level.
"We mainly do beach cleanups and community outreach," Olson said. "But the organization is always looking for more people who are interested and want to get involved."
Now that the weather is getting warmer, Love Blue will be hosting more beach cleanup events. At these events, they keep track of how much trash they have collected. They are currently at 1,162 pounds and hope to make it to 3,000 pounds by the end of spring 2023.
The next beach cleanup will take place on Memorial Day, Monday, May 30 in Wildwood Crest. For more information on how to get involved at that cleanup, connect with Love Blue through their Instagram @lovebluestockton or sign up through OspreyHub.
- Story by Loukaia Taylor
- Photo by Diane D'Amico