Club Connect: Meet the ... Korean Student Organization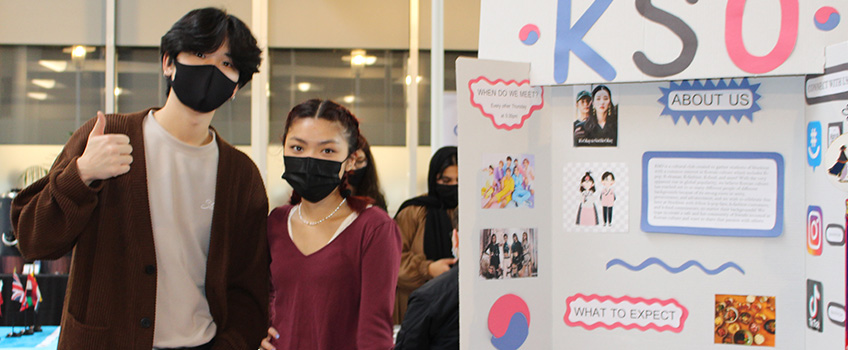 Galloway, N.J.- According to Yubin Kim, what started as a "spontaneous" idea became a safe space and fun environment to learn more about Korean culture.
The Korean Student Organization, or KSO, is a student organization dedicated to introducing students to Korean dramas, films, music, food, and more in order to promote acceptance of Korean culture as it rapidly globalizes in today's modern world.
Meetings are held on Thursdays at 5:30 p.m. in L-112. Some previous meeting topics included a viewing of Train to Busan and a Korean writing workshop. They also recently held a Pocky fundraiser in the Campus Center Food Court.
Interested students can sign up through OspreyHub or connect with them through Instagram @stocktonkso.
- Story and photo by Louikaia Taylor