Club Connect: Meet the... Stress Management Club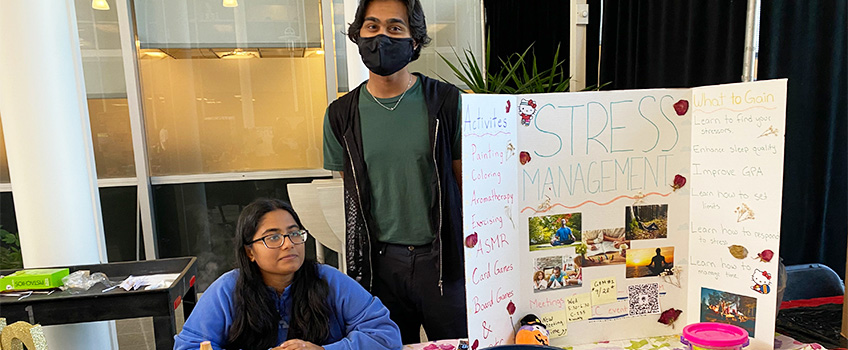 Galloway, N.J.- Tend to feel overwhelmed during the school year? Have no fear, Stockton's Stress Management Club is here.
The Stress Management Club began in the fall of 2021. Rikin Patel, the vice president, explained why he felt that the creation of this organization is important to Stockton. "We saw a lot of our friends in our classes stressing out and breaking down, and we wanted to do something to help." Thus, the club was born.
The organization does numerous activities, such as painting, coloring, aromatherapy, ASMR and also has professional instructors monitor and guide students.
"We introduce a different stress management technique at the beginning of the meeting, and then, for the rest of the meeting, (members) practice it and see if they like it or not," Patel said.
An activity to be on the lookout for is a puppy yoga event. It was a big hit for students in the previous semester and the SMC hopes to recreate it.
In general, the club helps students learn how to enhance their sleep quality, set limits, respond to stress, manage time and more.
Stockton's Stress Management Club plans to meet every other Wednesday at 5:30 p.m. Interested students can join on OspreyHub and can connect with the organization on Instagram @stockton.smc.
-Story and photo by Julyanna Deauna