Club Connect: Meet the... Stockton Comics Club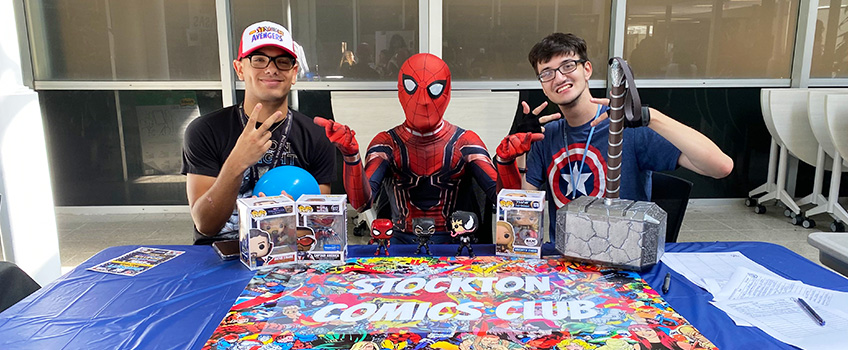 Galloway, N.J.- Spiderman is officially at Stockton University!
Stockton Comics Club was founded in spring 2022 by Jason Allen-Roomet, the current president. The club is the perfect space for Marvel fans, DC fans, comic-lovers and anybody interested in learning more.
With the rise in popularity of superheroes in pop culture, Allen-Roomet sought out a space for those like him. "We started because there (were) no comic or superhero related clubs on campus. It's kind of a big topic in the world… so I wanted to just start it," Allen-Roomet shared.
Although new to campus, the Comics Club wants to accomplish a lot. Allen-Roomet said that their main goal is "building a good foundation of people with similar interests to express their love for comics, especially Marvel and DC."
He went on to say that he hopes his club can bring a newfound appreciation to the actual comic books. "People don't really read them as much, so we are trying to get others familiar with that."
In the future, the Comics Club hopes to host cosplay nights, Funko Pop! days, trivia nights, show movies and more.
The club plans to meet bi-weekly on Tuesdays. To learn more, join the Stockton Comics Club on OspreyHub and follow them on Instagram @stocktoncomicsclub.
Remember, with great power comes great responsibility, so take charge of your school year and check out the Stockton Comics Club.
-Story and photo by Julyanna Deauna