Club Connect: Meet the ... Economics Society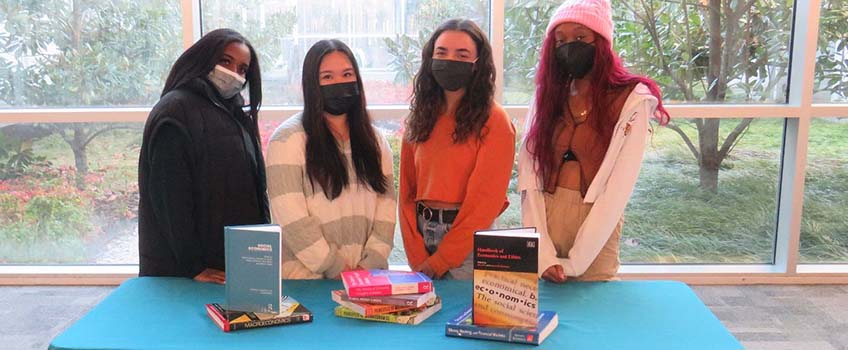 Galloway, N.J. - You don't have to be an economics major (or minor) to join the Economics Society. President Lynn Tran said their mission is to create a sense of community and belonging for everyone.
"We're a small group of people who discuss a broad range of topics within economics, including economic inequality and social issues," Tran said.
Instead of biweekly meetings, Tran and the Economics Society host various events that include professional development and social gatherings. Previous events included resume and cover letter workshops through Stockton's Tutoring Center and roasting smores near Lake Fred during Finals Week. The Economics Society will participate in the upcoming Minor Fair on Wednesday and Thursday, March 23-24, in lower F and H wings as well as hosting a guest speaker at 1 p.m. April 21 via Zoom.
Tran is looking forward to introducing students to their speaker, Amal Ahmad. Ahmad received her Ph.D. in economics at the University of Massachusetts-Amherst and she is currently a Postdoctoral Fellow at the University of Gottingen. Her research focuses on the microeconomics of learning and development. In her lecture, Dr. Ahmad will discuss how organizational problems can be alleviated for local surgeons in developing economies.
"She is an impressive person," Tran said.
Interested students can join the Economics Society and get more information about upcoming events through OspreyHub.
Story by Loukaia Taylor
Photo by Mariam Majd, Faculty Advisor