Club Connect: Meet the ... African Student Organization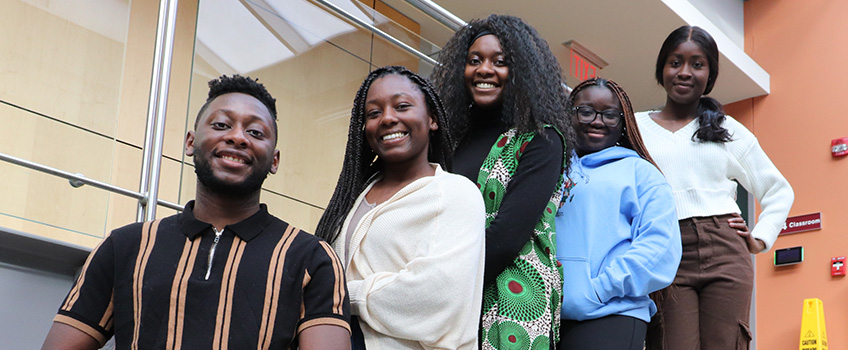 Galloway, N.J.- If you are interested in learning about another culture, the African Student Organization (ASO) is a great place to start. Club President Bernice Ntambwe welcomes everyone to become a member.
"While our organization is meant to celebrate Africans, one of the many cultures that are within the Black/African diaspora, we want to also bring historical, political, economic, and cultural awareness about Africa to people who may not know it," Ntambwe said.
ASO hosts weekly meetings spanning different topics and events, which have included game and dance nights, discussions about colorism in different communities of color, and a trip to Washington, D.C. that was co-sponsored by Unified Black Student Society (UBSS), TogetHER, 21st Century C Club, and Los Latinos Unidos (LLU).
One of their upcoming events is the fourth annual ASO Fashion Show, which will be held on at 6 p.m. Saturday, April 30, in the Galloway Campus Center Event Room. The event is free, and the entire Stockton community and guests are welcome to attend.
The organization meets on Wednesdays at 5 p.m. in classroom F-221. Interested students can join the organization through OspreyHub or connect with them through their Instagram @aso_stockton.
Story and photo by Loukaia Taylor