Club Connect: Meet the ... 21st Century C Club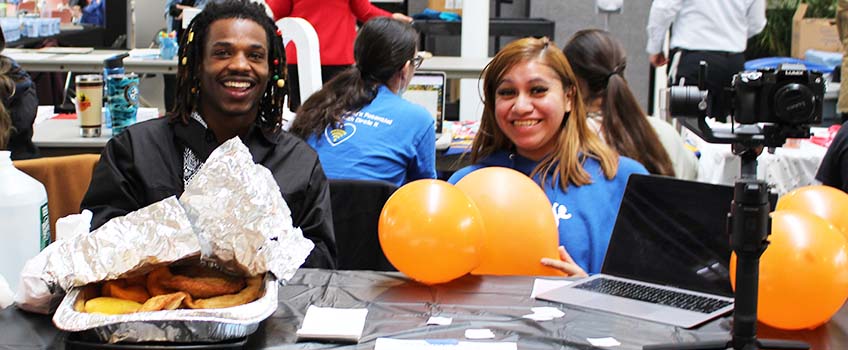 Galloway, N.J. - Are you a student looking for some connection and culture that's conveniently on campus? Look no further than one of the newest additions to our 100+ student clubs and organizations: the 21st Century C Club.
Mbili Batchelor, president of the club, said members can expect "some board games and fun events as well as topics such as race and class. There will be something different at every meeting!" Some upcoming events include a smoothie night, an event about mental health awareness, and a dodgeball night.
The 21st Century C Club, in collaboration with the Unified Black Student Society (UBSS) and Los Latinos Unidos (LLU), will host a Black History Month Showcase at 8 p.m. on Tuesday, Feb. 22, in the Galloway Campus Center Theatre and Gallery. Talents and performances will include singing, rapping, poetry, and dancing. The event is open to all and Mbili looks forward to "c"-ing you all there!
Interested students are welcome to join the 21st Century C Club through OspreyHub or to connect with them through their Instagram @stockton21ccc.
- Story and photo by Loukaia Taylor