New Stockton Classroom Honors Local Holocaust Survivor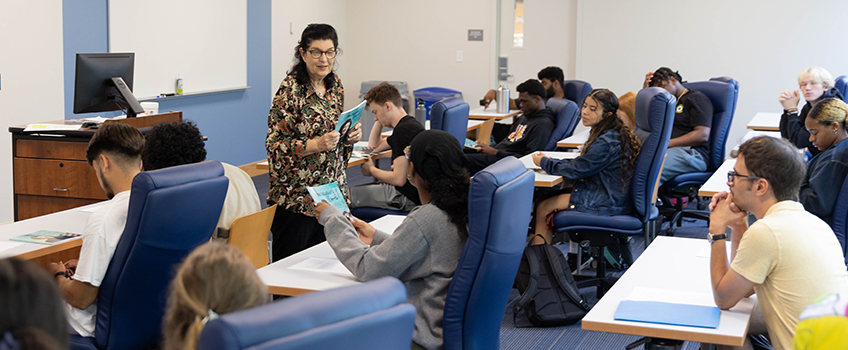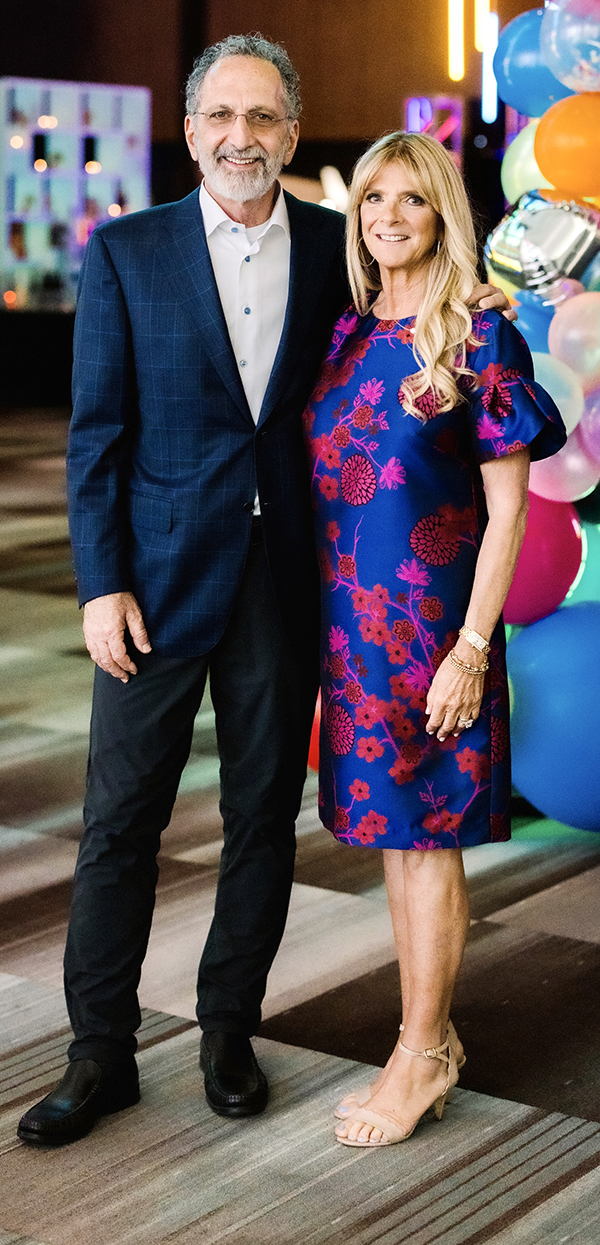 Top, Norman and Micki (Kosden) Massry. Below, Micki's mother Claire.
Galloway, N.J. — Students taking courses in a new classroom at the Sara and Sam Schoffer Holocaust Resource Center at Stockton University will learn the story of an inspirational Holocaust survivor from South Jersey. The room, dedicated by Norman and Micki (Kosden) Massry, honors the legacy of Micki's mother, Claire.
"Claire came to this country in 1950 after living in London, having fled from occupation in Czechoslovakia in 1938," said Gail Rosenthal, director of the Center. "She came to the United States as a teenager and had to adapt to a new way of life. Our students will hear Claire's story and be inspired to overcome the obstacles in their own lives."
The new classroom will be used by faculty teaching courses in Holocaust and Genocide Studies. The room will also serve as a multipurpose space, allowing the Center to expand its capacity for school groups, meetings and community events. The Center's programs reach more than 15,000 students, teachers and community members each year.
"My mom was very passionate about teaching the world and students about her story as an immigrant coming to the United States and about the horrors that led her to escape Czechoslovakia. We wanted to create a space of learning in her honor," Micki Massry said, adding her mother was an Atlantic City High School graduate and lived in the area until her death in 2020.
"We are grateful to Micki and Norman for establishing this special space for our students and so many others to meet, to learn and to hear Claire's story," said Stockton President Harvey Kesselman. "And to be named in memory of a woman who despite the challenges she faced in her own life was so loving and kind to all those she met, is especially fitting."
"Our wish for the students taking courses in Claire's Classroom is to learn hope, love and acceptance of others," Micki Massry, of Albany, New York, said. "All Claire wanted to do was to fit in as a teenager and as an American and not to be bullied or ridiculed but to have acceptance. We can banish hatred and bigotry, and that can be learned in Claire's Classroom."
Learn more about the Sara and Sam Schoffer Holocaust Resource Center at Stockton University.
# # #

Media contacts:
Stacey Clapp
Director of Strategic Communications
Galloway, N.J. 08205
Stacey.Clapp@stockton.edu
609-626-3645
609-412-8069
stockton.edu/media


Mark Melhorn
Associate Director of News and Media Relations
Mark.Melhorn@stockton.edu
609-652-4593
609-569-6026
stockton.edu/media