Stockton Celebrates Black History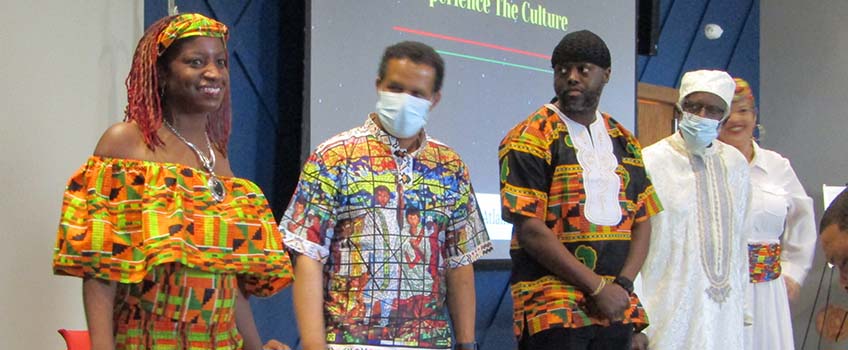 Atlantic City, N.J. - The Stockton University Division of Student Affairs, in collaboration with the City of Atlantic City, closed Black History Month with a celebration in the Fannie Lou Hamer Event Room at Stockton Atlantic City that recognized the achievements and contributions of historic Black figures who had an impact on history.
Master of Ceremonies Clint Walden, Zoning Official for Atlantic City Department of Planning and Development, reflected on Dr. Carter G. Woodson, the distinguished Black author and historian known for establishing "Negro History Week," the precursor to Black History Month.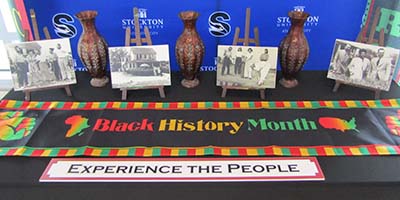 Stockton Vice President for Student Affairs Christopher Catching welcomed the community and charged them to remember the legacy of those who came before us, and to continue to the fight for justice and equality.
Atlantic City Mayor Marty Small shared his personal story and journey, recognizing the impact of his life which allows him to serve his community daily.
The ceremony focused on the struggle, faith, courage, and culture of African Americans. Darius Edwards, Stockton Coordinator for Social Justice Education and Inclusive Communities gave remarks on the impact of the plight of African Americans and the importance of knowing the story.
Zupenda Davis-Shine, Stockton Director for Health Outreach, Promotion and Education expressed sentiments of faith within the community and the role it played in the achievements and movement within the Black community.
Marques Johnson, Director for Residential Education and Student Services challenged the audience to tap into the courage of the ancestors and use it to overcome obstacles to continue to build bridges.
The event concluded with refreshments and engaging with the students and community members.
Story and photos by Marques Johnson