Alumni Artists Featured in Exhibition
Galloway, N.J. – Thirty-seven alumni are featured in the Visual Arts Alumni Triennial Exhibition at the Stockton University Art Gallery through April 5.
A reception to meet the artists will be held from 1-3 p.m. on Saturday, March 5.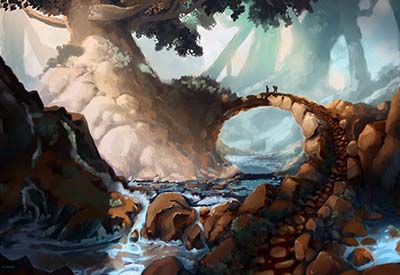 Stockton Professor of Art History Kate Ogden was the juror for the exhibition. She selected 103 pieces of art of various media, including drawing, painting, photography, and graphic design/visual communication.
The 37 alumni selected for the exhibition graduated from Stockton between 1984 and 2020. Those graduating from the Studies in the Arts/Visual Arts program with a BFA, BA, or as a minor were eligible to enter. Selected artists include alumni Gary Schenck of Toms River, N.J.; Eric Sung of Providence; and Teresa Johnson Horowitz of Cary, N.C.
Schenck ('96/graphic design), worked in creating various collateral in the casino and real estate investment fields. In the early 2000s, he became part of Stockton University's Graphics Production team, designing and assisting with branding the institution's many initiatives and projects. As a free-lance artist, he specializes in digital illustration and painting.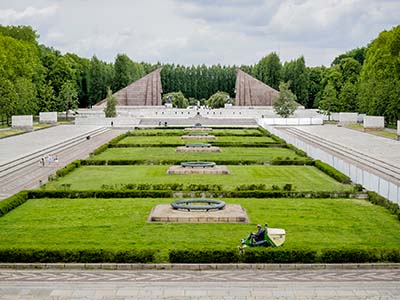 Sung ('00/photography) is an artist and photographer who is an associate professor in the Art and Art History Deptartment at Providence College and founding director of a cutting-edge minor in Business and Innovation. Since receiving his MFA from Henry Redford Hope School of Fine Arts in Indiana University, Sung has established himself as a visionary artist, publicly engaged scholar, and award-winning teacher.
Johnson Horowitz ('91/painting) studied painting under David Ahlsted, then attended the Maryland Institute, College of Art, Hoffberger School of Painting under the direction of Grace Hartigan. She was awarded her MFA in 1999. After moving to NC in 2018, she has taught various art classes at Jordan Lake School of the Arts.
All alumni featured in the exhibition are: Adelina Andrews, Jena Brignola, Susan Vogel Brown, Lizabeth Carl, Jodee Clifford, Elizabeth DeCicco, Hanna Rose DeMarco, David Dziemian, Alyssa Fierro, Tiffany Giovia, Diane Glaum, Rocco Guglielmi, Teresa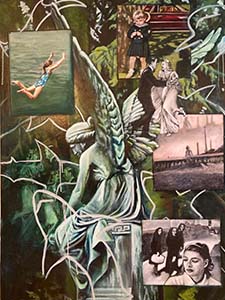 Johnson Horowitz, Darya Hrybava, Grahm Hughes, Harley Jarrett, Brittany Johnson, Danielle Jonas-Staveckas, Mae Kellert, Bruce Mohn, Kimberly Williams Moore, Laura Moyer, Christine O'Brien, Jeff Quattrone, Shelly Christine Ristow, Nikki Robinson, Gary Schenck, Kristina Smith, Rebecca Sokol, Concetta Stoto, Eric Sung, Kevin Villalona, Chris Wagner, Bryan Warner, Rebecca Whittemore, Khary Williams, and Olga Kolosova Workman.
The L-Wing art gallery is free and open to the public daily Monday – Saturday 11:30 a.m. – 7:30 p.m., and Sunday 12-4 p.m. Masks are required indoors. Virtual parking passes are required during the week before 3:30pm. Get yours at www.stockton.edu/parking. Note: The gallery will be closed March 14-20.
For more information, contact Exhibition Coordinator Denise McGarvey at 609-652-4566 or Denise.McGarvey@stockton.edu.
For more information on the Visual Arts program at Stockton University, visit stockton.edu/visual-arts