Donation Supports Mental Health Initiatives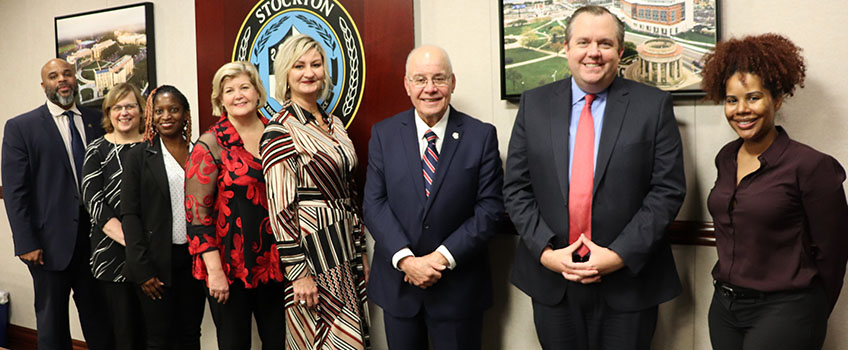 Galloway, N.J. ‒ A new initiative will allow Stockton University to enhance and expand its student mental health programs.
Recognizing the increasing need for mental health resources for college-aged students, Karen Alton worked with the Stockton University Foundation to launch the Alton Mental Health Initiatives Fund with a $35,000 donation from the John and Elizabeth Endicott Foundation.
"Student mental health is the No. 1 challenge facing student success," said Chris Catching, vice president for Student Affairs. "This will help us to think big picture and bolster the resources we have."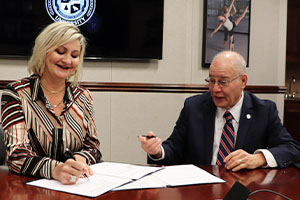 The fund recognizes the ongoing efforts of Stockton staff to identify and support students facing an array of mental health and wellness challenges, while encouraging the university to establish and grow new programs to aid in this effort.
Stockton offers counseling and psychiatric services, education and outreach services, and events centered on mental health and wellbeing through the Wellness Center.
"Mental health is a public issue, and the fund will provide support for our students. There are growing and emerging needs and our students are greatly impacted," said Zupenda Davis-Shine, assistant vice president for Student Health and Wellness.
Alton is the granddaughter of Elizabeth Alton—who pushed to found Stockton and served as an original trustee—and niece of John and Elizabeth Endicott, Elizabeth's Alton's daughter and son-in-law whose Foundation helps fund a number of initiatives at Stockton.
Karen Alton said fundraising and growing the fund is her priority. "After talking to a faculty member teaching about mental health, and then consulting the staff working to address student needs, I had this idea and I hope it grows," she said.
"It is important to have people who will provide funding to support critical needs by underwriting new and creative solutions," said Dan Nugent, vice president for University Advancement and executive director of the University Foundation.
Alton and the John and Elizabeth Endicott Foundation support a wide variety of programs and award opportunities across Stockton University, including the rowing program, Special Collections and student scholarships. Learn more about the Stockton University Foundation at stockton.edu/foundation.
Story and photos by Stacey Clapp