Welcome Message from President Kesselman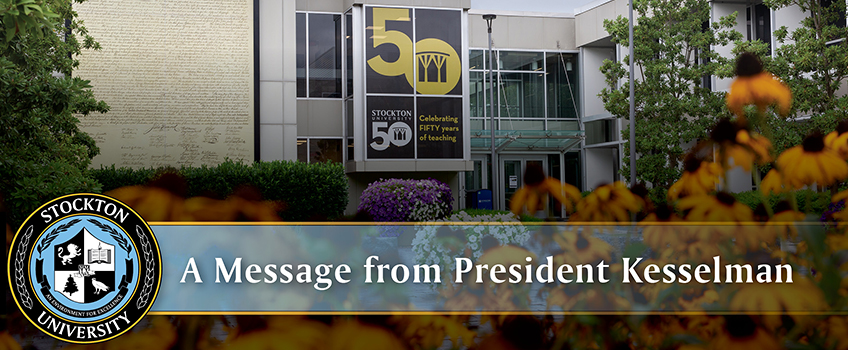 Welcome Fellow Ospreys!
This is truly a historic year for Stockton. Fifty years ago this month, Stockton welcomed its first class of 1,000 students with the mission to provide an outstanding education that would allow them to adapt to a changing world.
That world certainly has changed, and Stockton has adapted and grown. The campus is larger, our programs more diverse, and our student body is almost 10 times the size of that first class.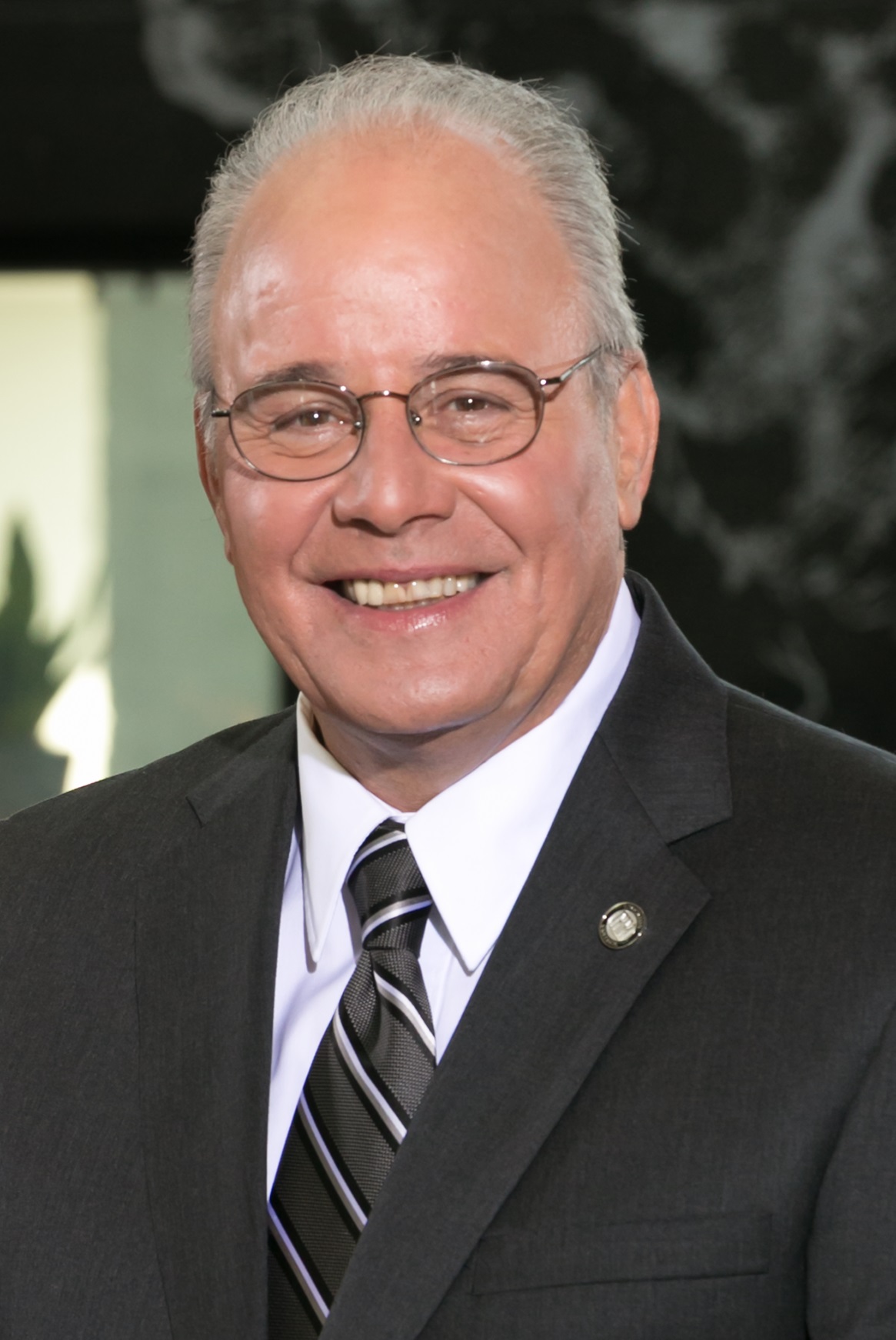 But our mission of putting students first has not changed. Which is just one reason why, after more than a year of online courses and Zoom meetings, I am thrilled to welcome everyone back to campus for the fall 2021 semester.
Our community has worked diligently to bring our operations back to "normal" this fall and to provide the student-centered experience that defines a Stockton education. While we will be masked up indoors as the semester begins, I look forward to seeing groups of students gather, talk and energize the campus this fall.
The Stockton experience is about much more than just academics. I encourage students to get involved in the more than 250 clubs and organizations that will expand your experiences beyond the classroom. Stockton remains committed to diversity, inclusion and social justice awareness, topics that will be addressed in classes, programs and events throughout the year.
We also remain committed to keeping our campus safe and healthy for students, faculty and staff as we continue to respond to the COVID-19 pandemic. I, too, look forward to the day when we can permanently toss our masks, but for now I hope they provide a measure of reassurance that we continue to take your health and safety seriously. You can learn more about our campus preparations on the Fall 2021 website.
As a member of that first class of 1,000, I was inspired by the motto of "plant yourself where you can grow." I did just that and am honored to now be leading Stockton as we begin our next 50 years. Our "college in the pines" has grown tremendously in its first 50 years. But it still remains a close community. Whether you are a student, faculty or staff member, or one of our more than 60,000 alumni, you are always a member of the Stockton community.
We have many activities and events planned for the 50th anniversary as we celebrate the past, present and future of Stockton. We will certainly continue to face challenges, but we will overcome them and emerge stronger because we are a community that works together.
Whether we are welcoming you to Stockton for the first time, or welcoming you back as alumni, we invite you to join the celebration and help make this year, and the next 50 years, memorable. You can learn more on our 50th Anniversary website at stockton.edu/50.
Above all else, please do your part to help keep Stockton safe. We have resources to inform and assist you on our Return to Campus FAQ and Wellness Center websites.
Soar safely, Ospreys and have a great year!
Harvey Kesselman,
President
Stockton University