Son Creates Scholarship for Father's 80th Birthday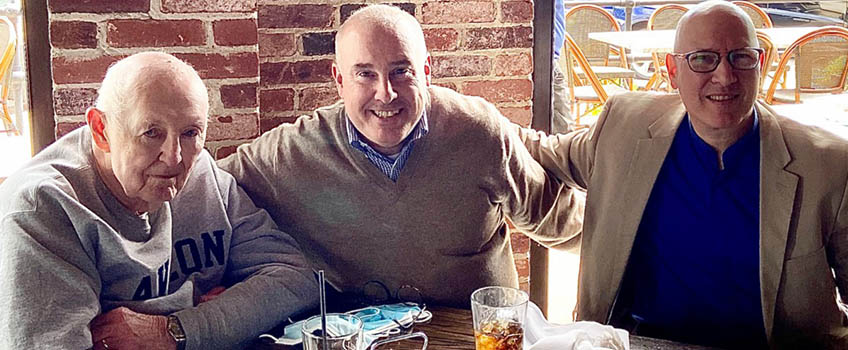 Galloway, N.J. - Robert Watters Jr. of Chester Springs, Pa., wanted to do something special to honor and celebrate his father, Robert Watters, Sr. on his 80th birthday in April.
Watters Sr. of Avalon, N.J., has been a pivotal figure in the success of the Bay Atlantic Symphony as a long-standing member, current advisory board member and past president of its board of trustees. Through his years of service and dedication, he has elevated the profile of the Symphony within the greater Avalon community and started its summer residency program.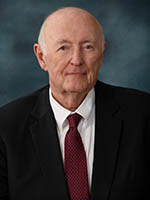 Watters, Jr. consulted with close family friend and Bay Atlantic Symphony director Jed Gaylin and together they created the Robert Watters Sr. Music Scholarship at Stockton University, which will provide an annual award of $1,000 to a Stockton University music student majoring in the Performing Arts.
"In talking with Jed, we wanted to determine what would have an enduring legacy impact that would acknowledge and recognize my father's extraordinary leadership and high regard for philanthropy, the arts, and most importantly, for the Bay Atlantic Symphony," said Watters, Jr. "It also provides a commitment for students to continue their professional education and explore their own careers in music to hopefully be as successful as Jed has been in his career."
Gaylin and Watters Jr., joined family and friends to surprise Watters Sr. on his birthday with the news that they had created the scholarship to recognize his extraordinary life, love for music and his longtime commitment to the Bay Atlantic Symphony.
"I was stunned," Watters Sr. said of the surprise. "To know that a donation like this will carry on for many years is a wonderful gift."
Watters Sr.'s hope for the scholarship is that it only continues to grow. His son shares this sentiment.
"This scholarship really establishes the opportunity for others in my family and the broader community to begin to invest in the arts and the Bay Atlantic Symphony with Stockton, and I am confident it will grow as the years go by," said Watters Jr.
Gaylin also serves as Artist in Residence at Stockton, which integrates the Bay Atlantic Symphony into the music curriculum.
"The relationship with Stockton has been unbelievably important to the Symphony and to me, and it's always been my goal that this partnership grow, and this scholarship further cements this relationship," said Gaylin.
Watters Sr.'s legacy will carry on at Stockton through the scholarship recipients, who will be able to pursue their music degrees with less worry about the cost.
"To be able to study music as a discipline in your life is one of the most powerful things," said Gaylin. "And at Stockton, where they really consider the well-rounded, full individual, students can choose whatever musical path they want and take it as far as they want; and if this scholarship makes choosing that path possible, we've made the world a better place."
- Reported by Alexandra Sandberg
# # #
Contact:
Diane D'Amico
Director of News and Media Relations
Galloway, N.J. 08205
Diane.D'Amico@stockton.edu
609-652-4593
609-412-8069
stockton.edu/media
Stockton University