Spend a Semester or Summer in Washington, D.C.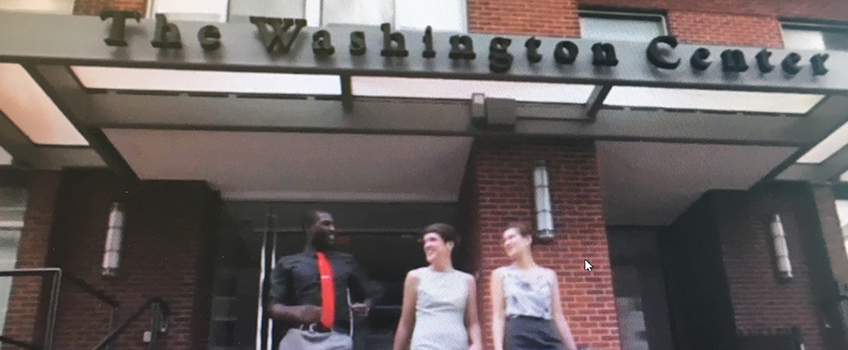 Galloway, N.J. - Communications Studies major Noah Maze of Ocean wanted to connect with people and companies he might like to work for, so he accepted a summer internship with Podtechs through The Washington Center internship program offered at Stockton.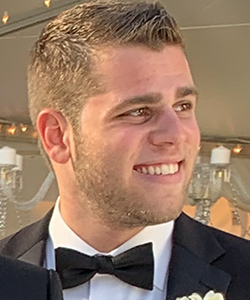 "I felt like it was time to start getting my name and resume out there and learning ways of finding a great opportunity that could benefit me in the future," Maze said.
Through the summer he not only produced his own Podcast but was also tasked with identifying any problems with Podtechs website or the way things are run.
"I was able to get an interview with a Minor League Baseball team owner and even get a potential internship out of that," Maze said.
The Washington Center Internship program offers students the chance to spend a semester or summer interning and studying in the Washington, D.C. area. Students intern with private companies, government agencies and non-profit groups. They can live on site at The Washington Center housing or, since the pandemic, do virtual internships. They also take a course related to their major.
For the Fall 2021 semester there are 13 Stockton students interning with a variety of organizations, including the U.S. Marshalls Service, Environmental Working Group, U.S. Department of Education Office of Finance and Operations, and RJ Whyte Event Production.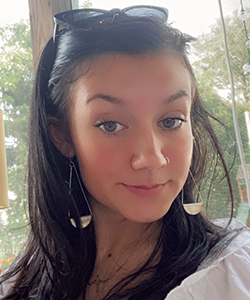 Iris Blatcher of Haddon Township interned this summer with Women of Peace Corps Legacy, working on their social media. A Communications Studies major with a concentration in public relations, she said she not only learned professional skills, but also got to network with women in the Peace Corps.
"Meeting all the passionate women and how they were all affected by this organization was so inspiring," Blatcher said.
Both Blatcher and Maze did their summer internships virtually and learned a lot but said they would definitely recommend living in Washington D.C. if possible, to get the broader experience of being in the nation's capital and meeting more people in person.
"I know other students who stayed there and it was a better experience," Blatcher said.
Maze said the experience taught him the importance of organization. He said working and interacting with others in a professional setting also forced him out of his comfort zone.
An information session about upcoming internships will be held at 4:30 p.m. Thursday, Sept. 30. The Washington Center has internship opportunities available for students of all majors and works with students one-on-one to land an internship that fits their goals and interests.
Professor of Political Science Michael Rodriguez, who coordinates the program at Stockton, said the event is a great way for students to learn how they intern in Washington, D.C. or remotely, while earning academic credit.
Click to register to attend the session or receive a recording or sign up at info.twc.edu/career to learn more about the program. Information is also on the Stockton Washington Internship Program website.
- Reported by Diane D'Amico