Students Present at N.J. Gender Studies Colloquium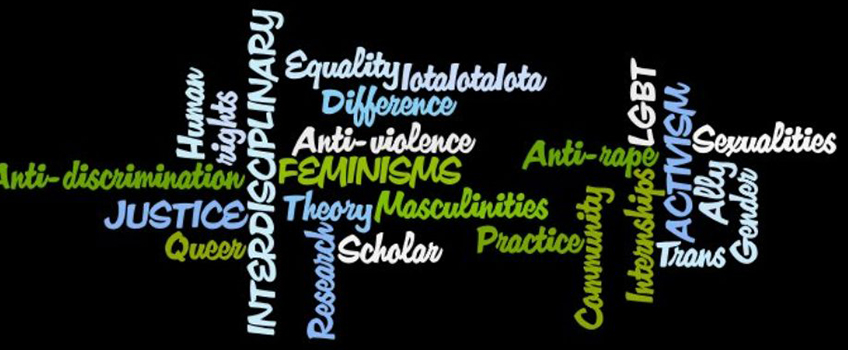 Galloway, N.J. _ Two Stockton students were chosen to participate in the 17th Annual New Jersey Women's and Gender Studies Colloquium hosted virtually by Drew University on April 9.
Alexa Weaver and Nicholas Matousch, students in Professor of Creative Writing Nathan Long's Literature Senior Seminar, presented and discussed their work on a panel.
Long said students in his class had a choice of writing either a researched literature paper or a long story.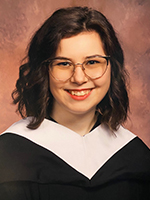 Alexa Weaver chose to write a story titled "Frayed." Nicholas Matousch did a research paper titled "From Grandmom: The Experience and Significance of Grandmothers in Magical Realism."
Weaver said her creative writing work was more unusual at the event, which featured more research papers, but it opened opportunities for discussion.
"Being surrounded by academics with a similar mindset and intention created an atmosphere of the utmost respect and reverence for each other's work," Weaver said. "As a participant with a creative thesis, I had the unique opportunity of listening to quantitative research and analysis of academics who had clearly worked very hard, without myself having research to present. Instead, I was able to share my creative work with minds that had been trained in analysis, sparking quite a few conversations and questions."
"Frayed" is set in an unknown country, seemingly in the past, where daughters are taught to sew, serve, and be silent. In this setting, the younger of two daughters rebels quietly by weaving her growing frustration toward her mother into a tapestry that becomes so powerful, it transforms the dynamics of the family and overtakes her.
"The story seemed a perfect example of the struggles for women to liberate themselves from cultural norms, and also how women can at times be more oppressive than men of other women," Long said.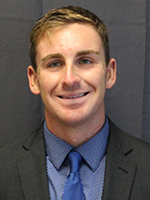 Matousch said he was thrilled to attend a conference that was both student-centered and focused on gender studies.
"I went to a few of the morning seminars, including the keynote speaker, and the issues that they were tackling-- from race and representation in politics to online sex work-- were extremely interesting," Matousch said.
He said it was both memorable and nerve-wracking to present his own work.
"I knew my own material very well, but having to compare it and think about it in the context and in conjunction with another's presentation required a lot of quick thinking to really analyze what they were saying," Matousch said.
Long called Matousch's paper examining the role of grandmother figures in fairy tales and magical realism "fantastically original."
The paper traces how grandmothers have been portrayed in popular culture--offering guidance, support, and often a unique, mysterious bond. It then examines grandmothers found in contemporary magical realist texts around the world, demonstrating how they are often the source of lost knowledge or history, as well as a source of magic.
"As grandmothers are often overlooked in feminist and women's studies, I thought this thesis would be a much-needed perspective for the conference," Long said.
The students said while it would have been nice to meet and talk with the other participants in person, they were thrilled to attend.
"The conference was an unforgettable experience," Weaver said.
"The amount of effort and time the people I listened to put in their paper was absolutely incredible and it was a privilege to listen to them present," Matousch said.
- Reported by Diane D'Amico