Stockton to Create Esports Innovation Center in A.C.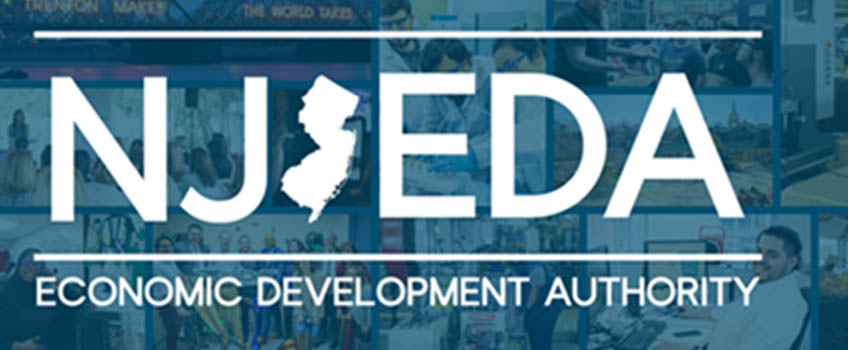 TRENTON, N.J. (May 14, 2021) – The New Jersey Economic Development Authority (NJEDA) Board recently approved a memorandum of understanding (MOU) with Stockton University to support the establishment of an esports Innovation Center at the university's Atlantic City campus. The NJEDA will provide $200,000 in funding and provide staff support for the Innovation Center, which is expected to contribute to establishing Atlantic City as a hub for the rapidly growing esports industry.
"Atlantic City has always been a top destination for entertainment in New Jersey, so establishing the city as an epicenter of the growing esports industry is a logical and exciting step forward," said Lieutenant Governor Sheila Oliver, who serves as Commissioner of the Department of Community Affairs. "The esports Innovation Center at Stockton University is an innovative project that will work in tandem with our ongoing revitalization and job creation efforts to help pave the way for equitable and lasting economic growth in Atlantic City. I'm excited to see the NJEDA partner with Stockton University to bring the Center to life."
"Establishing New Jersey as the State of Innovation requires thinking outside the box and supporting new industries that have shown strong potential for sustainable, equitable growth," said NJEDA Chief Executive Officer Tim Sullivan. "Esports is a large and rapidly growing industry that has the potential to provide significant economic benefits to communities throughout New Jersey. The esports Innovation Center at Stockton University is a timely project that will help to establish New Jersey as a hub for the US esports industry and will create new opportunities for New Jersey businesses and workers to enter the sector."
"Stockton University and Atlantic City have been leaders in recognizing the potential of the esports industry. Stockton's Chief Information Officer Scott Huston helped make Stockton among the first colleges in the nation to recognize esports and its impact on the future of both entertainment and gaming technology," said Stockton University President Harvey Kesselman. "We look forward to collaborating with public and private partners to make New Jersey a hub for esports innovation."
Esports, or competitive video gaming, has been an established global industry for years and is rapidly growing in the United States. Total esports revenues in North America are expected to reach $250 million in 2021 and global revenues are expected to approach $9 billion by 2025. As its popularity has grown, the esports industry has come to include a robust supply chain that relies on innovative technology and high-tech manufacturing to support gaming products and gear, streaming and content development, event production, software development, data analytics, machine learning/AI, and esports wagering.
Thanks to New Jersey's strong tech infrastructure and innovation ecosystem, the esports industry has already taken root and begun to grow in the state, with major players in the esports industry such as G3 esports, Amazon's Twitch streaming service, esports Entertainment Group, and Harris Blitzer Sports and Entertainment (HSBE) making or planning significant investments in the state.
The esports Innovation Center at Stockton University will enhance New Jersey's position in the esports industry, create new academic and workforce development opportunities, and support local economic development. Among other activities, the Center will focus on catalyzing industry growth by identifying industry-wide technology development opportunities and hosting "hack-a-thons" and similar coding challenges focused on creating innovative solutions, working with private sector companies and colleges and universities to develop programs teaching the skills most in-demand in the esports industry, convening industry events that highlight opportunities and leading-edge developments in esports technology, and supporting esports-related research at New Jersey academic institutions.
The esports Innovation Center will also work with the Division of Gaming Enforcement and independent bodies that govern integrity in competitions to position New Jersey as a national leader in regulation and integrity practices for esports and will promote diversity and inclusion, as well as healthy gaming practices, in the esports industry.
Supporting the esports Innovation Center is part of a wider NJEDA strategic effort to grow New Jersey's innovation, sports wagering, and fintech ecosystems. In addition to the MOU with Stockton University, the NJEDA concurrently approved a separate agreement with New Jersey City University (NJCU) to support the Sports Wagering and Financial Technology Workforce Development and Innovation Center at NJCU. This Center will provide an incubator for the sports wagering and fintech industries and act as a connector between industry, academia, and relevant State agencies to grow and support innovation in sports wagering technology and fintech.
About the New Jersey Economic Development Authority
The New Jersey Economic Development Authority (NJEDA) serves as the State's principal agency for driving economic growth. The NJEDA is committed to making New Jersey a national model for inclusive and sustainable economic development by focusing on key strategies to help build strong and dynamic communities, create good jobs for New Jersey residents, and provide pathways to a stronger and fairer economy. Through partnerships with a diverse range of stakeholders, the NJEDA creates and implements initiatives to enhance the economic vitality and quality of life in the State and strengthen New Jersey's long-term economic competitiveness.
To learn more about NJEDA resources visit https://www.njeda.com.
More information about the esports Innovation Center and Stockton University's other esports programs is available at https://sites.google.com/stockton.edu/stockton-esports/home.
# # #
Contact:
Diane D'Amico
Director of News and Media Relations
Galloway, N.J. 08205
Diane.D'Amico@stockton.edu
609-652-4593
609-412-8069
stockton.edu/media
Stockton University