N.J. Budget Increases Funds for Stockton
Galloway, N.J. – Stockton University will receive a record $32.6 million in state aid from the FY22 budget approved by the Legislature and signed by Gov. Phil Murphy this week.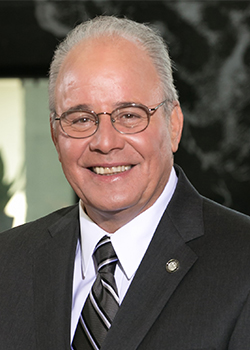 The funding continues the extra $4.6 million to support the Atlantic City campus and includes an additional $5.9 million to bring Stockton's operating aid up to an equitable per-student amount of no less than $3,000 per full-time equivalent student.
"We have fought for years to get equitable per-student funding for Stockton," President Harvey Kesselman said. "While Stockton has grown, our funding has not kept pace, and Stockton has historically been among the least funded state colleges. As we enter our 50th anniversary of teaching, we appreciate immensely that the governor and legislature have begun to address the shortfall by implementing this important change in base funding."
The governor's budget also includes funding for the Garden State Guarantee program to assist students with an adjusted income of $65,000 or less in paying for years three and four at four-year colleges. This complements the Stockton Promise awards the university began this year to support new freshmen and transfer students.
"Our goal has always been to provide access and affordability to an increasingly diverse population of students," Kesselman said. "Every student eligible to attend college should not have to give up that opportunity for financial reasons."
Just three years ago Stockton's state aid was $18.4 million. Kesselman said the university has proven year after year that it uses its funds efficiently and effectively.
"This is truly a team effort," Kesselman said. "I want to thank everyone at Stockton, faculty and staff, whose contributions help assure that we are achieving our mission to serve students and educate the next generation of New Jersey leaders."
# # #
Contact:
Diane D'Amico
Director of News and Media Relations
Galloway, N.J. 08205
Diane.DAmico@stockton.edu
609-652-4593
609-412-8069
stockton.edu/media
Stockton University