High Schoolers Reap Benefits of STEM Research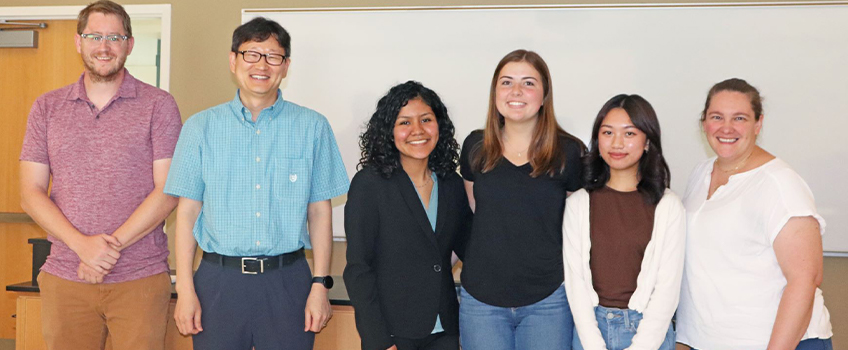 Galloway, N.J. - Three area high school students spent their summer with Stockton faculty members studying the function of proteins and the fluorescent properties of a known organic molecule, as part of the Research and Engineering Apprenticeship (REAP) at Stockton.
The students presented their findings at the Research and Engineering Apprenticeship (REAP) Symposium on Aug. 6.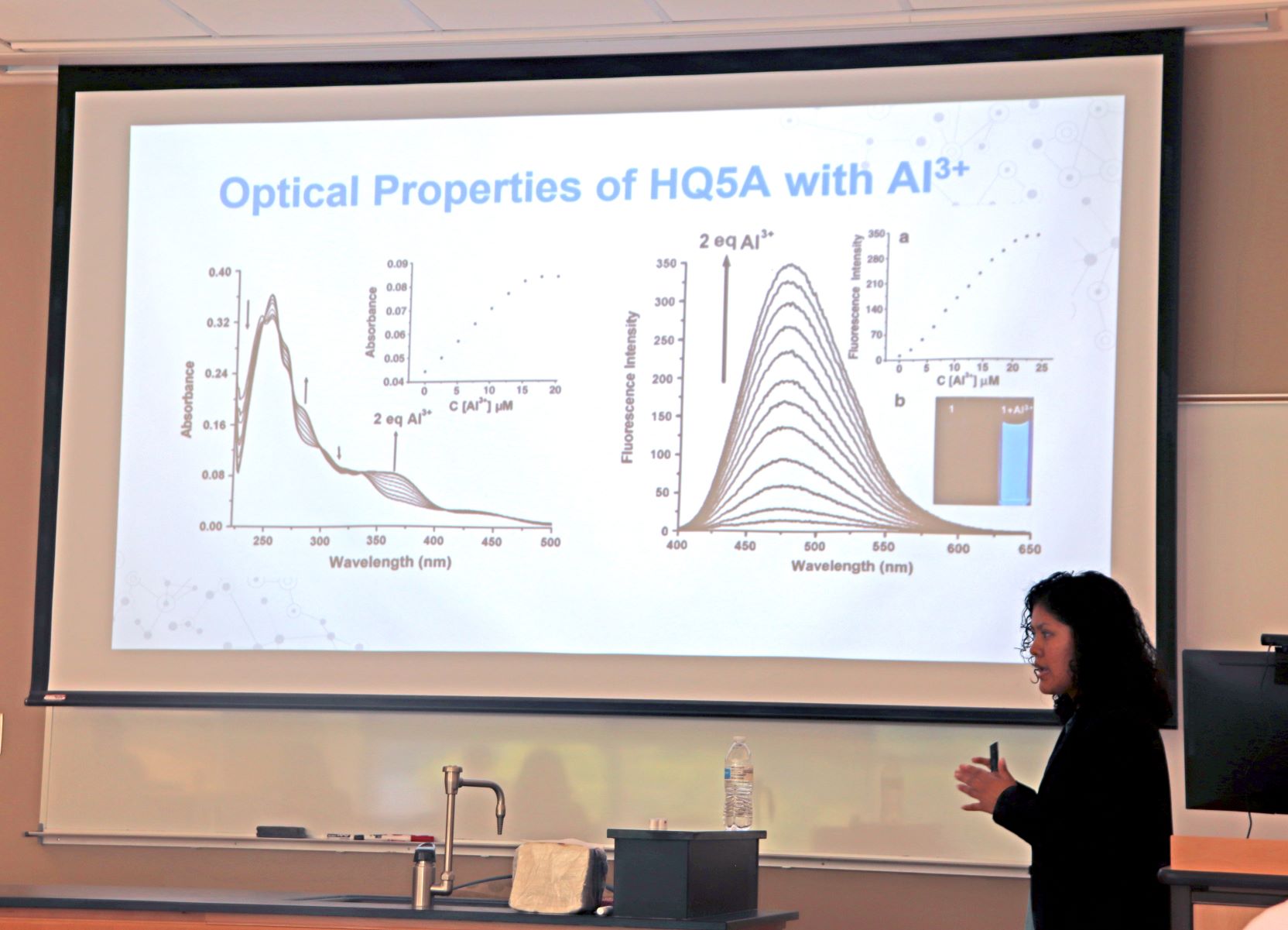 REAP gives rising high school seniors and juniors from underrepresented populations the opportunity to work directly with professors on a STEM (science, technology, engineering and math) project in a safe, supportive and inclusive environment. At the end of their 200 hours of research, students discuss their findings and answer questions from the audience during the symposium.
"It's important to provide opportunities for high school students as these opportunities are foundational experiences for their college education and beyond," said Barry Pemberton, assistant professor of Chemistry and coordinator of REAP at Stockton. "The sooner we can provide students with these experiences, the more likely they will pursue a terminal degree."
Students are picked for the program based on their GPA, essays and interests in STEM. Three students from over 20 applicants were selected this year, the most Stockton has hosted in its three years participating in REAP.
"They were all exceptionally talented and motivated," said Pemberton.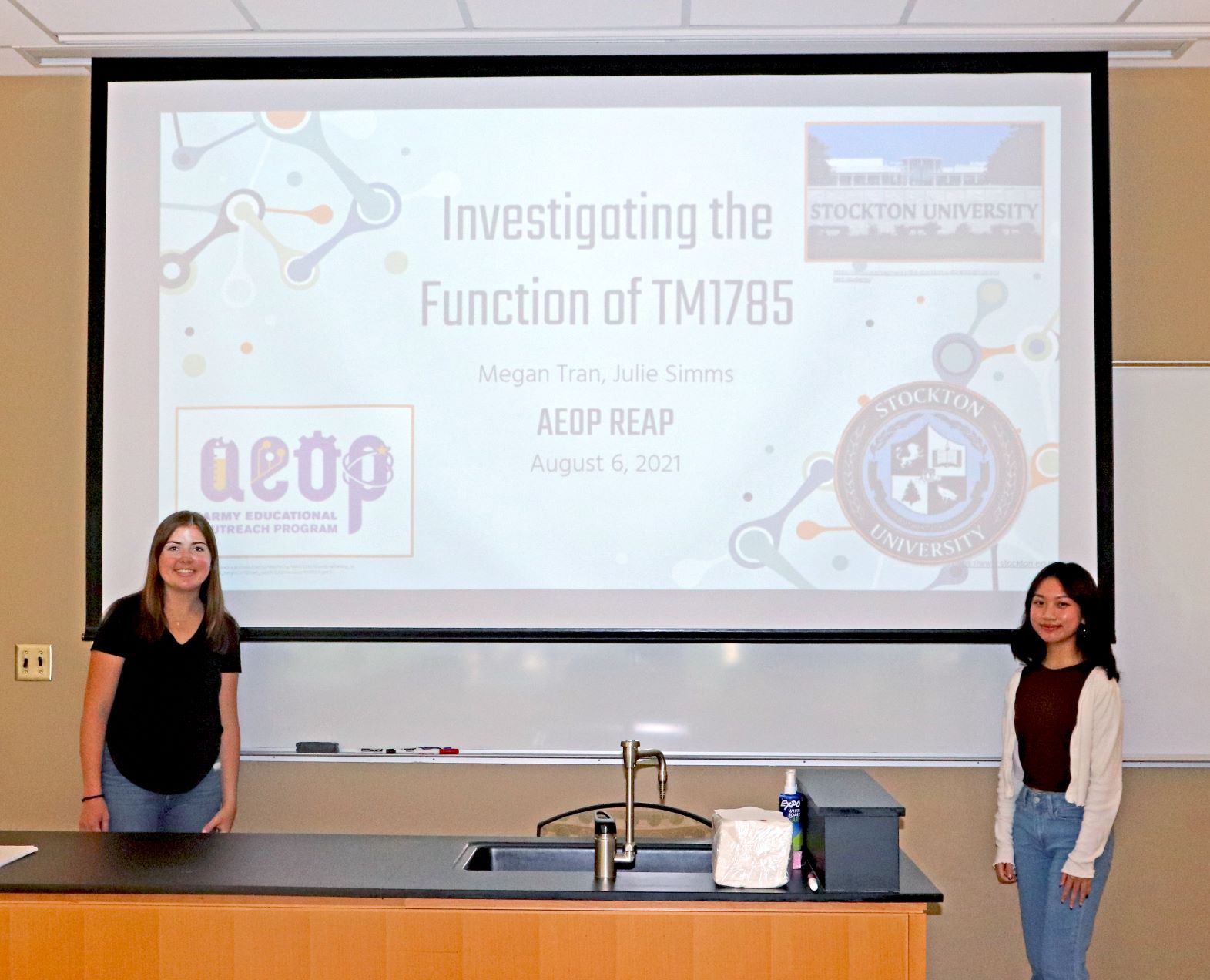 Julie Simms of Waretown, a rising senior at Southern Regional High School and Megan Tran, a rising junior at Egg Harbor Township High School, worked with Assistant Professor of Chemistry Jennifer Martin to explore the topic "Investigating the Function of TM1785."
Both Simms and Tran said participating in this research piqued their interest in further exploring biology and chemistry. The program also gave them the opportunity to meet new people while using tools and machinery they would not have had access to otherwise.
"You just have to add everything up and hope that it comes together," Tran said. "But once we got our data and made our presentation, I was like, 'Wow, I did a lot more than I thought I did.' I can see everything I did and what I actually accomplished this summer."
"It was such a good experience, especially since this is something I'm interested in pursuing after high school," added Simms. "Just to have that experience and to have more of an idea of what I'm pursuing, it actually made me more enthusiastic about it."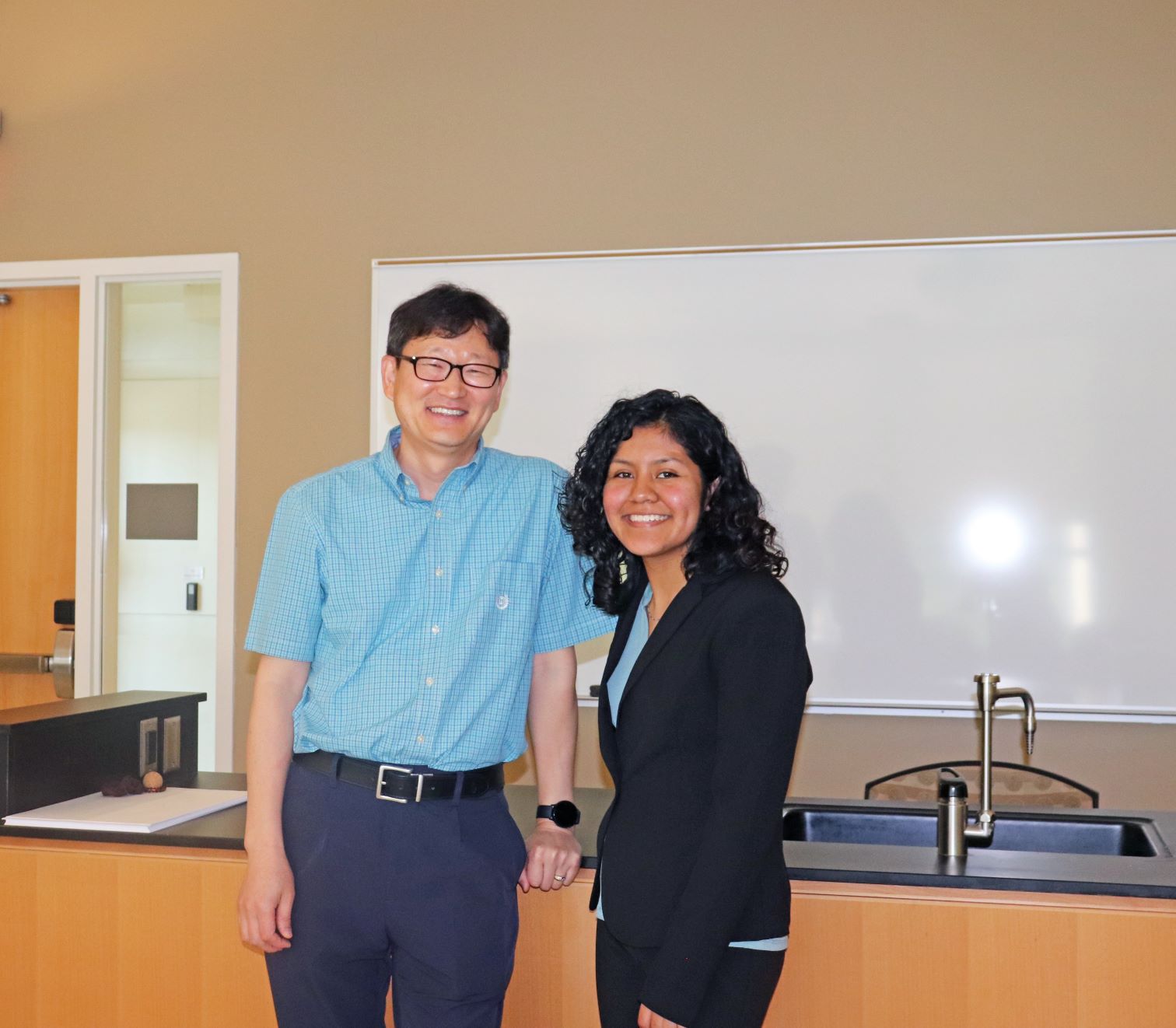 Working with Assistant Professor of Chemistry Wooseok Ki, Dianareli Dolores of Atlantic City explored research on the "Studies of Chemosensor, HQ5A, Sensing Post-Transition Metals."
"It was pretty fun. I actually liked having my own space because at home it's a little more crowded, but this was more of my personal space," said Dolores, who graduated from the Atlantic County Institute of Technology in the spring. She will study chemical engineering at Lehigh University this fall.
"I learned from research that science isn't always set in stone," Dolores explained. "You're going to make a lot of mistakes and it's more important to make these mistakes so you learn from them and can actually move forward."
The Research and Engineering Apprenticeship Program is sponsored by the Army Educational Outreach Program. To learn more about the program, visit https://stockton.edu/sciences-math/aeop_apprenticeship.html.
Reported by Eliza Hunt