Online Leadership Program Approved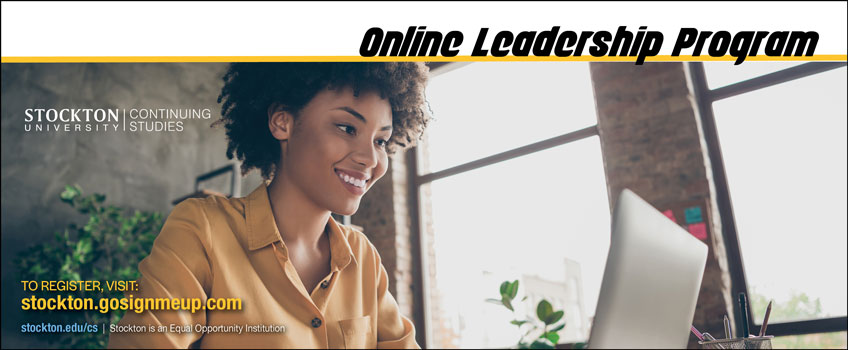 Galloway, N.J. - Stockton University's Office of Continuing Studies has expanded its Online Leadership Program to support local government workers.
Eleven courses in the Online Leadership and Social Worker Continuing Education Program are now approved for Continuing Education (CE) Hours by the State of New Jersey Division of Local Government Services. Stockton is one of just two universities in the state approved to offer these courses.
The Online Leadership Program is designed to assist emerging and established leaders in public, private, and community organizations. The live, digital courses allow for accessibility and safety and are taught by Stockton faculty and organizational leadership experts from the greater Atlantic City region.
Nine courses are being offered in summer 2021. All of the courses offer continuing education hours for municipal government workers. Social workers are eligible for social and cultural competence CEU/Contact hours for the courses related to racism, implicit bias, and microaggressions.
Details about the courses are at stockton.edu/cs.
Stockton's Office of Continuing Studies offers a wide array of live online and self-paced virtual courses for personal and professional development. For more information, to see our full catalog, and to register visit stockton.edu/cs or call 609-652-4227.
Stockton is also accepting applications for instructors for Continuing Studies courses. Email cs@stockton.edu for details.