LIGHT Issues Report on COVID Impact in A.C.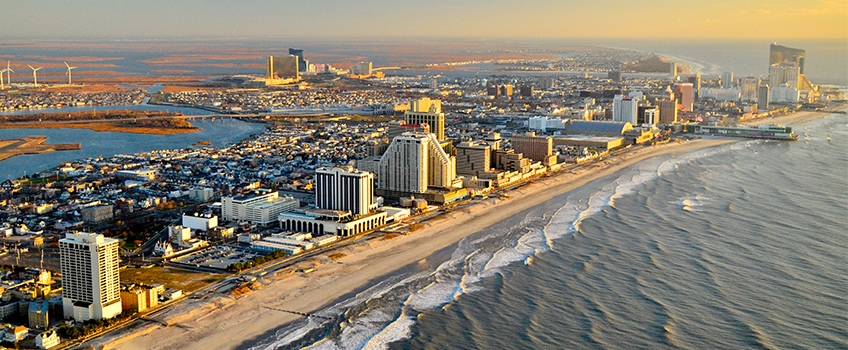 Galloway, N.J. - The Lloyd D. Levenson Institute for Gaming, Hospitality and Tourism at Stockton University today released a one-year retrospective on the impact of COVID-19 on the Atlantic City area in terms of visitors, travel, gaming and revenue.
"This report tells a story of fewer public gatherings, a shift to virtual/remote activities and the loss of thousands of jobs and hundreds of millions of dollars in the service sector. But, after the most challenging year in the history of casino gaming in Atlantic City, there are signs that a recovery is in sight," said LIGHT coordinator Jane Bokunewicz.
Among the highlights of the report are:
Total vehicle count on the Atlantic City Expressway Pleasantville toll plaza reflect the pattern of COVID-19 infections in New Jersey. The vehicle count was 73% lower in April 2020 than in April 2019, rebounded through the summer, then dropped again during the "second wave" of virus infections.
Revenue from in-person gaming dropped 48%; revenue from remote gaming increased almost 92%.


There were 82% fewer meetings and trades shows – just 32 from February 2020-21, compared with 297 from February 2019-20. Nearly 600,000 fewer people attended meetings and conventions, representing a loss of almost $260 million in visitor spending. (Meet AC).
The full report is in the LIGHT website research section at stockton.edu/light.
# # #
Contact:
Diane D'Amico
Director of News and Media Relations
Galloway, N.J. 08205
Diane.D'Amico@stockton.edu
609-652-4593
609-412-8069