LIGHT Survey Shows Visitors Will Return to A.C.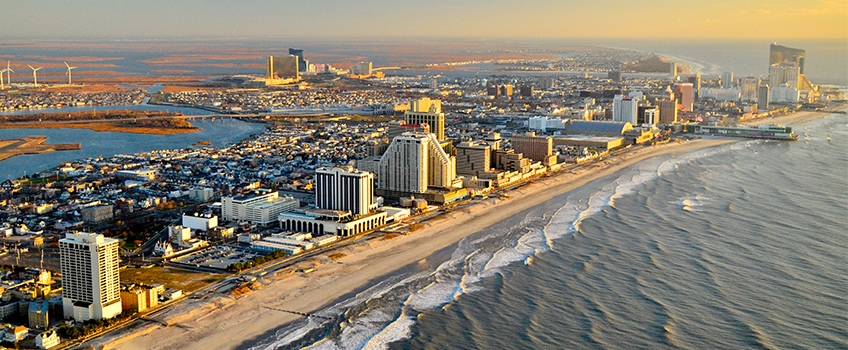 Galloway, N.J. – Visitors to Atlantic City say they are ready and willing to return according to preliminary results of a survey by the Lloyd D. Levenson Institute of Gaming, Hospitality and Tourism (LIGHT) at Stockton University.
The survey, completed by 806 people who visited the Do AC website between the end of January and mid-February, found that more than 70 percent of respondents said they plan to visit Atlantic City within the next six months.
Among those who had already visited since July, when casinos reopened, 82 percent said they also planned to visit again within the next six months.
Phil Kening, Stockton faculty and lead researcher on the project, said the COVID-19 pandemic remains the primary reason previous visitors have not yet returned.
"Those who have visited since the casinos reopened say they were satisfied with the safety precautions in place," Kening said.
Of the respondents, 42% said they had visited Atlantic City at least once since they re-opened in July. The remaining respondents cited COVID-19 as the reason they did not. Of those that did visit, almost 80% said they were either "extremely satisfied" or "very satisfied" with the safety precautions in place while dining, gambling, or walking on the Boardwalk.
Jane Bokunewicz, coordinator of LIGHT, said the survey results indicate that visitors want to return and will return as long as they feel safe.
"The casinos and other dining and entertainment venues have done a good job implementing COVID-19 safety measures while also still providing the experiences visitors expect when they come to Atlantic City," Bokunewicz said. "Even as restrictions are gradually lifted, and more people get a vaccine, the venues will still have to demonstrate that they are taking all necessary precautions to make visitors feel welcomed and safe."
The casinos were closed on March 16, 2020 as part of the governor's COVID-19 executive order. They reopened July 2, but with capacity restrictions in place.
An executive summary of the full survey results will be available Thursday, March 11, on the LIGHT website, stockton.edu/LIGHT.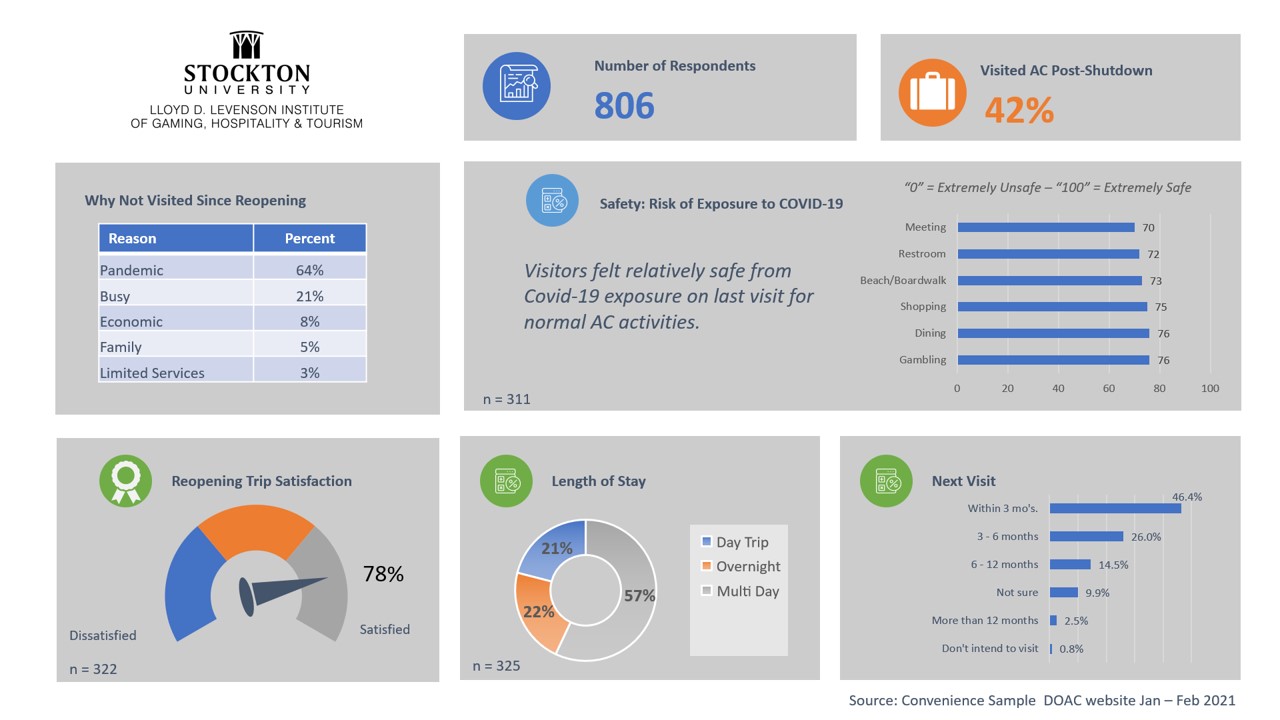 # # #
Contact:
Diane D'Amico
Director of News and Media Relations
Galloway, N.J. 08205
Diane.D'Amico@stockton.edu
609-652-4593
609-412-8069
stockton.edu/media