Landaus Create Scholarship for Undergraduate Research
Galloway, N.J. _ Professor of Marine Biology Matthew Landau and his wife, Brenda, an adjunct professor in the same field, have taught at Stockton University for more than 30 years and know the educational value of student research.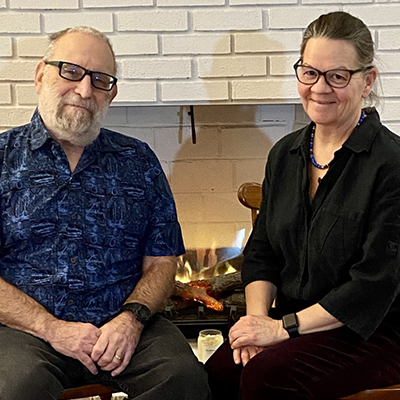 But they also know the time and cost of doing research can create barriers for many students, who may already be juggling a job along with their coursework.
The couple, who live in Linwood, recently created the Marine Science Faculty Research Scholarship for Underrepresented Groups to assist a student from a traditionally underrepresented and underserved population in pursuing a research project under the guidance of a Marine Science faculty member. The annual $3,000 award will help fund supplies and travel related to the research.
In establishing this fund, the Landaus hope to play a small role in increasing the diversity of marine science students while also removing some of the financial barriers.
"We wanted to do something to promote interest in the earth sciences, but also help the best students do research," Matthew Landau said.
The couple is targeting typically underrepresented students to help promote role models who can inspire others to consider marine science as a career.
In 2019-20, the Stockton University Foundation awarded more than $1 million in scholarships to 672 students. It was the first year the total awarded from the Foundation has exceeded $1 million. The funds came from more than 1,600 donors and helped students pay for tuition and fees, but also additional expenses including books, and special projects like the Landaus' new research scholarship.
"Typically, students can get funds to help pay for tuition and fees," Matthew Landau said. "But there is not much money out there for undergraduate research. We want to help change that, and encourage more of our colleagues and others to do the same."
While Foundation scholarships help make college more affordable, specialized scholarship funds, like that of the Landaus, create opportunities for travel, research and study for a larger group of students who might not consider those options because of the cost.
"When students learn of these scholarships, it just opens a whole new world of possibilities to them," said Dan Nugent, chief development officer and executive director of the Foundation. "It's exciting and gratifying for us and the donors to see the impact of these awards."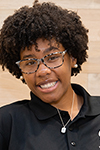 Students said the scholarships have not just helped them financially, but have also given them confidence that people believe in them. Many are hopeful that one day they can pay it forward to others.
Shania Buster of Galloway, a Social Work and Childhood Studies major who wants to work as a school social worker or therapist for young adults, said the scholarship reduces her stress about college expenses and allows her to focus on her studies.
"I am so appreciative of this blessing," she said.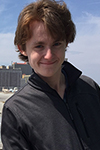 "Learning about the ocean and the life it holds with all the wonderful faculty, staff and students has made Stockton feel like home," said Liam Abram of Chatham, a Marine Science and Biology major. "Just as my donors helped me, I shall continue to help others through my research and club work."
Nicole Joachim, a Health Science and Jewish Studies major from Wayne, said her education would not be possible without Foundation support.
"I have been working since age 14 to compensate for my collegiate expenses while also pursuing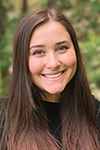 my passion for learning and volunteering," said Joachim, who is active in Zeta Tau Alpha sorority, Speech and Hearing Club and National Society of Leadership and Success.
The application period for Foundation Scholarships runs from Feb. 3 through March 24. Current Stockton students can learn more on the Foundation Scholarships web page.
The 2019-20 year also welcomed almost 500 new donors. For more information on donating to an existing scholarship or establishing a new scholarship, visit the Stockton Foundation web page or call 609 652 4528. .
Stockton also offers scholarships to incoming freshmen. More information on those scholarships is on the Stockton Admissions web site, at stockton.edu/admissions/scholarships.
# # #
Contact:
Diane D'Amico
Director of News and Media Relations
Galloway, N.J. 08205
Diane.D'Amico@stockton.edu
609-652-4593
609-412-8069
stockton.edu/media