President Kesselman on 50 Years and Growing

The following column from President Harvey Kesselman appeared in The Press of Atlantic City on Oct. 8, 2021.
In 1971, when Stockton State College opened, our polarized country was grappling with an increasingly unpopular war, social unrest, and a growing civil rights movement. The first class of 1,000 students was opinionated, motivated and ready to change the world. The new college offered the promise of a four-year degree close to home and all of the opportunities that would provide.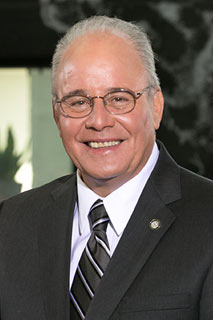 Stockton is celebrating its 50th anniversary of teaching in 2021-22, an ideal time to reflect on whether we are upholding our mission and how it will be defined during our next half-century. I am proud today that our more than 60,000 alumni include teachers, nurses, accountants, police officers, business owners and CEO's who have helped South Jersey and the state grow and diversify. More than 60% of those alumni still live in South Jersey and 80% have remained in the state.
As a student in that first class, I have also watched the university grow and adapt to the needs of the region. Stockton's mission has been to serve not just students, but all of South Jersey. With support from the community, Stockton has added locations in Hammonton and Manahawkin, preserved a museum in Woodbine, and created a new campus in Atlantic City. Our main campus, surrounded by trees on 1,600 acres in the Pinelands National Reserve, is a daily reminder to not just build, but also preserve what makes South Jersey unique.
Today our country is still dealing with a divided citizenry, a national social justice movement, plus the impacts of a pandemic and climate change. Stockton has responded with academic programs, research, and public projects that directly affect South Jersey.
The work of the Coastal Research Center and Marine Field Station is nationally respected. The Sara and Sam Holocaust Resource Center and Sam Azeez Museum of Woodbine Heritage preserve the lessons of history and show how to use them to create a more humane society. Stockton's new requirement that all students learn about race and racism is a national model for diversity and inclusion.
Stockton's first motto, and one that inspired me, was "plant yourself where you can grow." While our reputation has grown throughout the state and region, Stockton remains firmly rooted in South Jersey. But, like our mascot, the osprey, we also soar and explore.
What's in store for the next 50 years? Stockton has already begun planning for a new Coastal Resiliency Institute and Marine Science Center that will address issues crucial to the Jersey shore and the industries it supports. Our Atlantic City campus is also expanding, helping to diversify the economy of Atlantic City and create a university district for business and residents.
Our mission to provide opportunity to more students in South Jersey is also expanding. We currently have dual credit partnerships with more than 35 high schools, giving students the chance to earn college credits while in high school, build confidence in their ability to do college level work, and save money on the cost of college.
The small "college in the pines," as Stockton was first known, is now a full-fledged university with almost 10,000 students, offering masters and doctoral level programs so our residents can also continue to grow and remain close to home to serve their communities.
The osprey is said to return to the same nest year after year. As we celebrate our 50th anniversary, I invite all of our Stockton Ospreys, past, present and future, to visit and learn more about their hometown university. Our University Weekend on Oct. 7-10, Stockton's version of homecoming, is an ideal time to see all Stockton has to offer. We also have many other events planned through next year and are sharing them on a special website, stockton.edu/50.
Ospreys may soar, but they are always welcomed home. As president, I invite the community to stop by for a visit. There's always room in our nest.