Intramural Recreation Council Presents Awards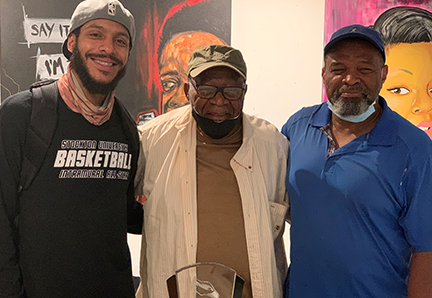 Galloway, N.J. - Each year, the Intramural Recreational Council bestows three awards to members of the Stockton University community: The Dr. Vera King Farris Award, The G. Larry James Award and the Shannon Newberry Award.
James Gwathney, coordinator for Intramurals and Recreation, delivered this year's awards to the respective honorees.
The 2021 Dr. Vera King Farris Award recipient is Ralph Hunter,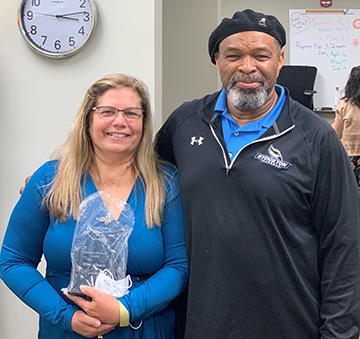 director of the African American Heritage Museum of Southern New Jersey. The award, named for Stockton's former president, was created in 2001 to commemorate a selfless character within the University community.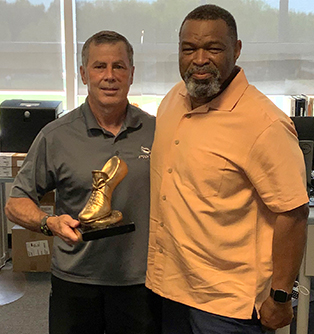 The 2021 recipient of the Shannon Newberry Award is Mimi Milazzo, professional services specialist in the Bursar's Office. This award is given to those who have proven their merit in their actions and have worked hard at making Stockton University a better place to learn, teach and have fun while doing it.
Kevin McHugh, director of Athletics, received the 2021 G. Larry James Award, which honors a member of the Stockton community who excels in athletics, academics and charitable work.
Reported by Mandee McCullough