Rescue, Resistance and Faith Highlighted at Holocaust Seminar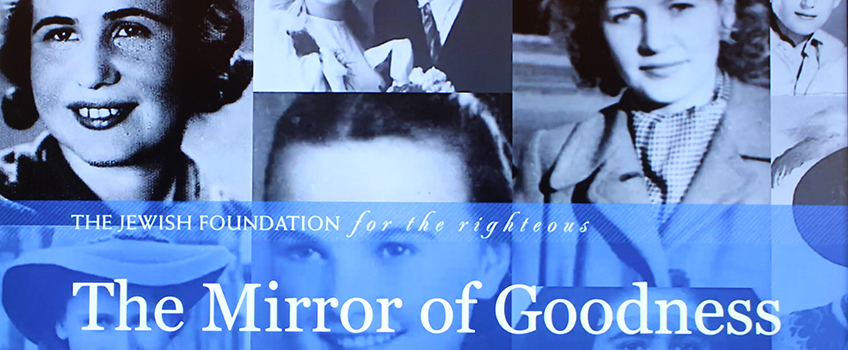 Galloway, N.J. _ Why did non-Jews help Jews hide during World War II, even at risk of losing their own lives?
Stories of rescue, resistance and faith highlighted the 4th Annual Wally and Lutz Hammerschlag Summer Educator Seminar hosted by the Sara and Sam Schoffer Holocaust Resource Center at Stockton University, via Zoom with Yad Vashem in Israel and The Jewish Foundation for the Righteous from July 27-29.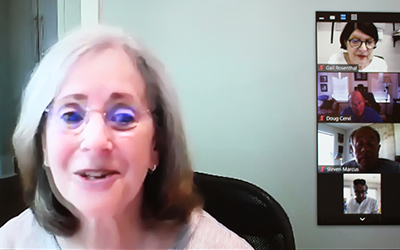 Almost 100 educators, plus a group of Pleasantville High School students in the Stockton Dual Credit High School program, and Elmwood Park Memorial Middle School students registered for the annual event, which was developed to help educators share the history of the Holocaust with students of all ages.
"What you teach is very important," said Lennard Hammerschag, son of Wally and Lutz, who supports the seminar in his parents' memory.
"Rescuers changed history and saved many," said Gail Rosenthal, executive director of the Holocaust Resource Center at Stockton. "Non-Jews risked their lives to help Jews who were their neighbors."
Presenters and their topics included:
"The Mirror of Goodness" - Stanlee Stahl, The Jewish Foundation for the Righteous, who spoke about non-Jews who helped save Jews.
"Faith during the Holocaust" – Dr. David Deutsch, Head of International Seminars Yad Vashem;
"Responsible for Each Other: Mutual Assistance in the Holocaust" – Dr. David Silberklang, Senior Historian Yad Vashem;
"Fierce Females: Women in the Resistance"- Sheryl Ochayon, Director Echoes & Reflections Project & International School for Holocaust Studies at Yad Vashem; and
"Spiritual and Armed Resistance During the Holocaust" – Lori Gerson, International School for Holocaust Studies at Yad Vashem.
Doug Cervi, executive director of the New Jersey Commission on Holocaust Education and an adjunct professor at Stockton spoke about the work of the commission and the educational materials available. He noted that when he taught high school, he had students who believed that the Holocaust did not happen, which makes the need for ongoing education increasingly important.
Steve Marcus, coordinator of the Holocaust High School Dual Credit program said 31 schools now offer Stockton-developed courses in Holocaust education for which students can receive college credits from Stockton.
Darren Babnew, a Stockton graduate who teaches the class at Pleasantville High School, said his students were impressed with the bravery of the rescuers. Students shared some of their reflections in essays that mentioned specific stories about rescuers of different nationalities and religions.
Student Ramar Edwards called rescue efforts "crazy and impressive," noting how people would be hidden in attics and farms and that if found, both the rescuers and the rescued could be killed.
Student J'Nyah Smith appreciated the passion expressed by the presenters. "They really want students to learn and know what happened during the Holocaust. Their passion is very clear and I admire that."
Rosenthal said the theme of the event "Lessons for Hope" was especially relevant today and teachers said they appreciated having stories to share with their students about others who overcame adversity and prejudice. Participants included educators from Israel, Canada, India, South Africa and Mexico.
"We are very appreciative that we can share the expertise of so many scholars and educators at Yad Vashem," Rosenthal said.
# # #
Contact:
Diane D'Amico
Director of News and Media Relations
Galloway, N.J. 08205
Diane.DAmico@stockton.edu
609-652-4593
609-412-8069
stockton.edu/media
Stockton University