Gravitz Family Endows Scholarship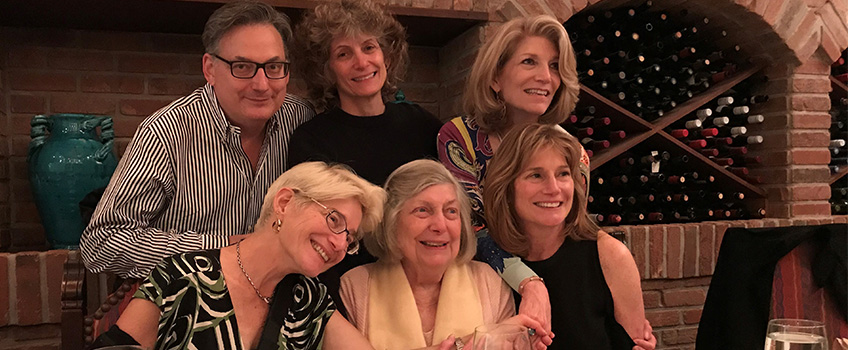 Galloway, N.J. – Joan Gravitz was raising five children in the 1970s when she decided to enroll in what was then Stockton College to pursue a degree.
"I was quite non-traditional," Joan said. "And I loved it there."
She graduated in 1979 with an accounting degree, and for more than 40 years has participated in the life of the university, as an alumna and donor to the Stockton University Foundation.
Gravitz, of Margate, recently fulfilled another goal by donating $50,000 to establish the Gravitz Family Endowed Scholarship at Stockton.
The scholarship threads together Joan's love for Stockton, her daughter, Janet's, nearly 20 years of volunteer service to the Boys and Girls Club of Atlantic City, and the Gravitz family's deep commitment to helping more students obtain a Stockton education.
"I was in high school when my mom went to Stockton," said Janet Gravitz. "Every morning she would talk about her classes, the students, and how great her professors were. For years after she graduated she continued to audit classes."
Joan gives credit to her professors for instilling in her a love of learning she has enjoyed her entire adult life. It is a joy she wants other students to experience.
"It really has been a dream of hers to have some sort of scholarship," said Robert Gravitz, Joan's son.
The scholarship will be awarded annually to a Stockton student who was a participant of the Boys and Girls Club of Atlantic City. In addition to providing financial support, the scholarship will provide the encouragement and opportunity for today's students to become life-long learners like Joan.
In working with the Boys and Girls Club as part of the Champions of Youth Program, Janet said she was impressed with the students' level of commitment to the program.
"The goal of the program is for the students to go to college," Janet said. "This scholarship is an extension of that goal, to help students who are now at Stockton."
Robert said Joan's goal is to "make life a little easier" for those who balance life's many demands while also making real financial sacrifices to attend and make time for college.
"The Gravitz Family has joined a growing list of Stockton donors who have endowed scholarships for students who live in Atlantic City or graduated from Atlantic City High School, said Daniel Nugent, chief development officer and executive director of the Stockton University Foundation. Currently eight scholarships are available, and more are in development.

While some of these scholarships have been in existence for years, the opening of the Stockton Atlantic City campus in Fall 2018 on the site of the old Atlantic City High School generated new interest, especially among alumni of the school.
"We are so grateful to Joan Gravitz and all those who are supporting a new generation of Atlantic City graduates at the university," Nugent said.
More information about the scholarships related to Atlantic City, which are distributed through the Stockton University Foundation, is on the Foundation Scholarships website.
For more information on endowing a scholarship at Stockton contact Chief Development Officer Dan Nugent at 609-626-3546 or Daniel.Nugent@stockton.edu.
Stockton Scholarships available specifically to Atlantic City residents or graduates of Atlantic City High School:
Gravitz Family Endowed Scholarship
Ye Olde Tymers Club of Atlantic City
Senator James Whelan Memorial Endowed Scholarship
The Lillian E. Waters Memorial Scholarship (A.C. or Pleasantville H.S.)
Arnold and Gertrude Kramer Endowed Memorial Scholarship
Engelberg Leadership Scholarship Program
Leroy and Henrietta Rosenberg Memorial Endowed Scholarship
O'Brien College Education Dream Come True Endowment Fund (Atlantic County with preference for Atlantic City)
# # #
Contact:
Diane D'Amico
Director of News and Media Relations
Galloway, N.J. 08205
Diane.D'Amico@stockton.edu
609-652-4593
609-412-8069
stockton.edu/media