GOALS Program Gearing Up for Summer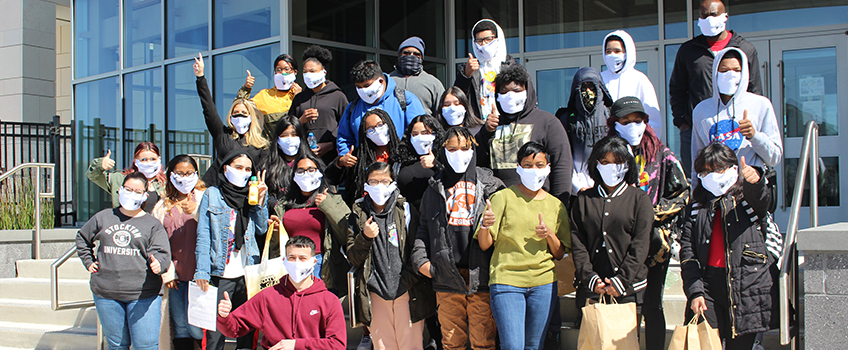 Galloway, N.J. - Atlantic City High School senior Zikra Naz is looking forward to attending Stockton University in the fall. But she already knows her way around.
Naz participates in Stockton's GOALS GEAR UP program, which offers students in grades 7-12 from Atlantic City and Pleasantville a head start on preparing for college. More than 180 students participated in the program, and even during the pandemic students continued to receive virtual services.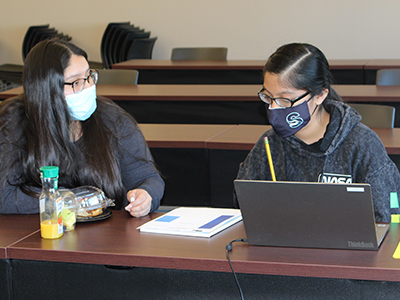 Students receive academic enrichment, tutoring, mentoring, academic and career counseling and assistance with college applications.
"My parents didn't go to college," said Naz who is considering both medicine and law careers. "Here they are helping me apply and get scholarships, and I've visited the main campus."
The program has begun recruiting students entering grades 7-12 for a free six-week summer program that will meet both in person and online from 8 a.m. to 3 p.m. June 28-Aug. 5.
GOALS stands for Goal Oriented Advocates Leaders and Scholars. It provides academic enrichment, counseling, field trips, mentoring, and college prep assistance.
Program director Destiny Talley said they have continued assisting seniors with completing their FAFSA and college applications and she extends that offer to any senior in Atlantic City and Pleasantville.
"Our program will assist any student with their college and FAFSA applications," she said. "We want students to know they have our support navigating the college enrollment process and that we are here to help and share our resources with them and the community."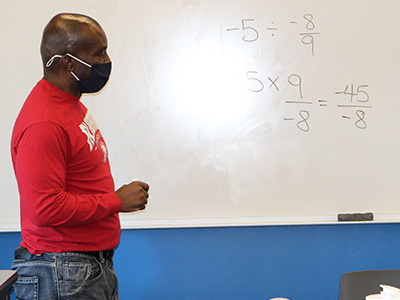 The juniors are learning about their college options and the resources available to help them finance their educations.
"By September, juniors will enter their senior year with their college essays completed. They will know the requirements for each university or college they may want to attend to ensure they are prepared for the college application journey before the start of the school year," Talley said.
All participating students in every grade get academic enrichment and tutoring.
The upcoming summer program includes a residential option at the Atlantic City campus for rising juniors and seniors. The high school students will also have the opportunity to take a college-level course that will provide college credit to Stockton or another college.
Students said the program has helped keep them motivated when most of their classes have been online.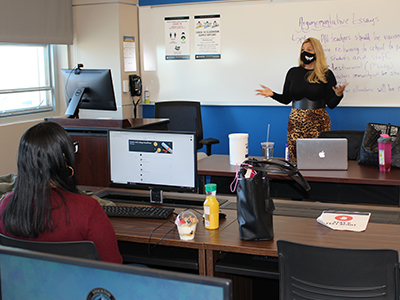 Allisha Jagnandan of Atlantic City is planning to start at Atlantic Cape Community College in the fall and get her Emergency Medical Technician license. Her goal is a career in emergency medicine.
"This program has been extremely helpful in helping me get ready for college," Jagnanadan said. "Just learning about scholarships, and the FAFSA (federal aid form) and EOF (Educational Opportunity Fund) has made it easier. And we also get help with homework and do projects like pizza making, which was fun."
Michael Wright of Pleasantville wants to be a music producer and plans to major in music at college. He admits he had a hard time caring about school during the pandemic, but his mother convinced him to join the GOALS program.
"It really helped me a lot on the academic side," Wright said.
More information the school year program and summer program is at stockton.edu/goals or call 609 652-1229.
# # #
Contact:
Diane D'Amico
Director of News and Media Relations
Galloway, N.J. 08205
Diane.D'Amico@stockton.edu
609-652-4593
609-412-8069
stockton.edu/media
Stockton University