Group Formed to Address Food Insecurity in N.J.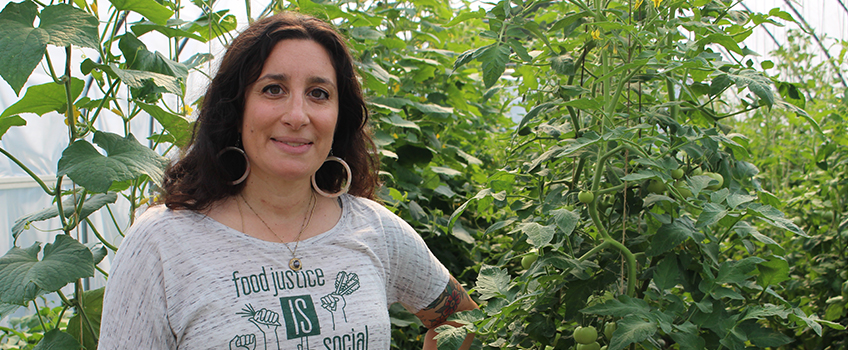 Galloway, N.J. - Why do people go hungry and yet so much food goes to waste?
Jeanine Cava of Tuckerton, co-founder of the New Jersey Food Democracy Collaborative and an adjunct professor of Sustainability at Stockton University doesn't just want to answer the question, she wants to help create solutions.
Cava, working with partners in the collaborative, in May submitted a 32-page response to a New Jersey Economic Development Authority (NJEDA) request for suggestions on addressing food deserts and food insecurity, and how the different sectors of the food system can collaborate to ensure that everyone has the healthy food they need. She hopes the report and the collaborative can provide a blueprint for the future.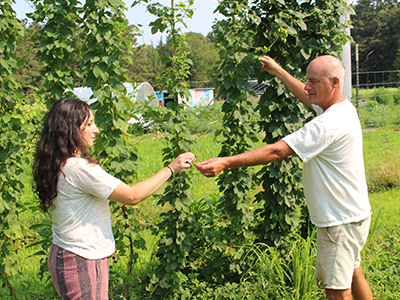 The group began in 2020 with Cava working with Brianna Bee from Enlightened Farm and Paige Vaccaro and Alicia Newcomb from C.R.O.P.S. NJ (Communities Revolutionizing Open Public Spaces). It has now grown to more than 250 individuals from 22 sectors of food production and distribution.
On June 16, the collaborative co-hosted an online event with over 200 people to discuss creating Food Policy Councils.
"People are interested in doing this," Cava said. "We want to position ourselves as a collection of content experts on the topics of food justice and resilient food systems and be a resource to policy makers."
Cava became interested in food systems in 2012 while getting her master's degree. She began studying and visiting successful coalitions. But, she said, Hurricane Sandy brought the issue home.
"That was a prime example of why it's important to have locally produced food that people could access quickly," she said. "That really made the issue real for me."
In 2020, as the pandemic created new food insecurity issues, she began organizing the collaborative.
"I was interviewing people, and it became clear that there is a real absence of cross-sector collaborations," Cava said. "We have so many people who rely on SNAP, WIC, food banks, but there is a lack of connecting the dots to the local food. Right now, the Garden State isn't a garden for everyone."
The collaborative's website is hosted by Stockton University's Sustainability program. Students at Stockton and Rowan University are collaborating this summer on a research project to create an organizational map of New Jersey's food system governance that shows how funding flows from federal agencies to states, counties, municipalities and stakeholders including farmers and consumers.
The New Jersey Legislature recently approved a bill that would include a new Food Insecurity Advocate in New Jersey. The bill is part of a package that also addresses SNAP (Supplemental Nutrition Assistance Program) and WIC (Women, Infants and Children nutrition program).
Cava said the advocate is a good idea, but the focus has to go beyond just supporting the emergency food sector such as food banks.
"We need to focus on the areas that create long term sustainable food security and reduce the need for so many residents to have to visit food banks," Cava said. "We can create economically inclusive food systems for everyone in our state."
# # #
Contact:
Diane D'Amico
Director of News and Media Relations
Galloway, N.J. 08205
Diane.DAmico@stockton.edu
609-652-4593
609-412-8069
stockton.edu/media
Stockton University