Award-Winning Initiative Supports First-Gen Students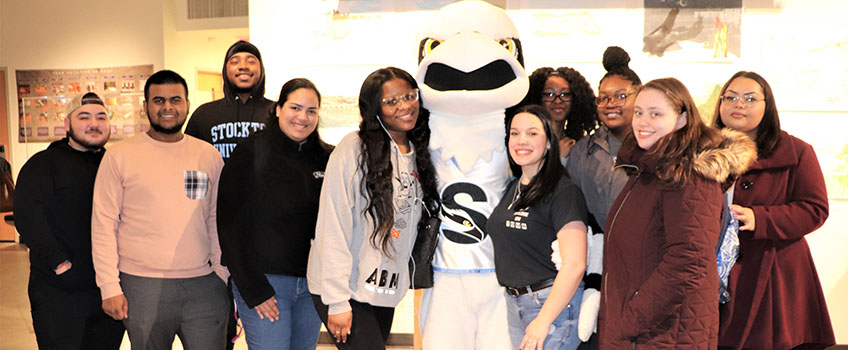 Galloway, N.J. - Nearly half of Stockton's student population are first-generation college students. That's a big number. These students need different types of support, resources and engagement to flourish, which is why the First Ospreys initiative was born in Spring 2019 under the leadership of Angel Hernandez, associate director of EOF, Atlantic City.
"As I learned about Stockton's culture, institutional priorities and commitment to inclusive student success, I believed that we were uniquely positioned to not only think outside the box but to think like there was no box. The more I got to know Stockton students, I recognized that many of our students were first-generation and in need of mentorship and guidance," Hernandez said.
The support of faculty and staff, many who also identify as first-generation, helped propel the initiative further faster. Seven subcommittees were developed where campus community members could support first-gen students, with a focus on data and assessment, faculty engagement, parent and engagement, student engagement, alumni engagement, financial resources and logistics; and marketing, branding, and communication.
"There's so much power in knowing that President Kesselman was a first-gen student and all that he's been able to accomplish. His story doesn't just motivate our students—it motivates me to keep working and to not lose sight of my goals," Hernandez, who is also first-gen, reflected.
This award has simply validated our efforts and pushed us forward. We have bigger plans ahead, and this award is an indication that we are headed in the right direction.
First Ospreys has continued to grow and evolve, now with Nordia Johnson, director of Academic Achievement Programs, at its helm. The initiative recently garnered a Bronze Award in the First-Generation Student Success Category of NASPA's (National Association of Student Personnel Administrators) Excellence Awards.
It was Chris Catching, vice president for Student Affairs, who encouraged Johnson to apply for the award. "We felt like we were still young as an initiative, and perhaps, that we should wait a few years, but he saw the value in what we had accomplished thus far and empowered us to recognize that, as well," Johnson said.
When asked what the award meant for First Ospreys, she reflected, "It has simply validated our efforts and pushed us forward. We have bigger plans ahead, and this award is an indication that we are headed in the right direction. It is an honor to have been selected, and we are motivated to continue working hard and to remain dedicated to our students."
The good news continues to grow for First Ospreys, having also been named part of NASPA's 2021-22 First-Gen Forward Cohort. The cohort represents a community of professionals prepared to share evidence-based practices and resources, troubleshoot challenges, generate knowledge, and continue to advance the success of first-generation students across the United States. The First-Gen Forward designation recognizes institutions of higher education who have demonstrated a commitment to improving experiences and advancing outcomes of first-generation college students. Selected institutions receive professional development, community-building experiences, and a first look at the Center's research and resources.
Data and student feedback are a major component of how First Ospreys operates. Currently, Johnson says they are working on a comprehensive assessment tool that will allow students to indicate the extent to which the responses to their needs has helped them succeed.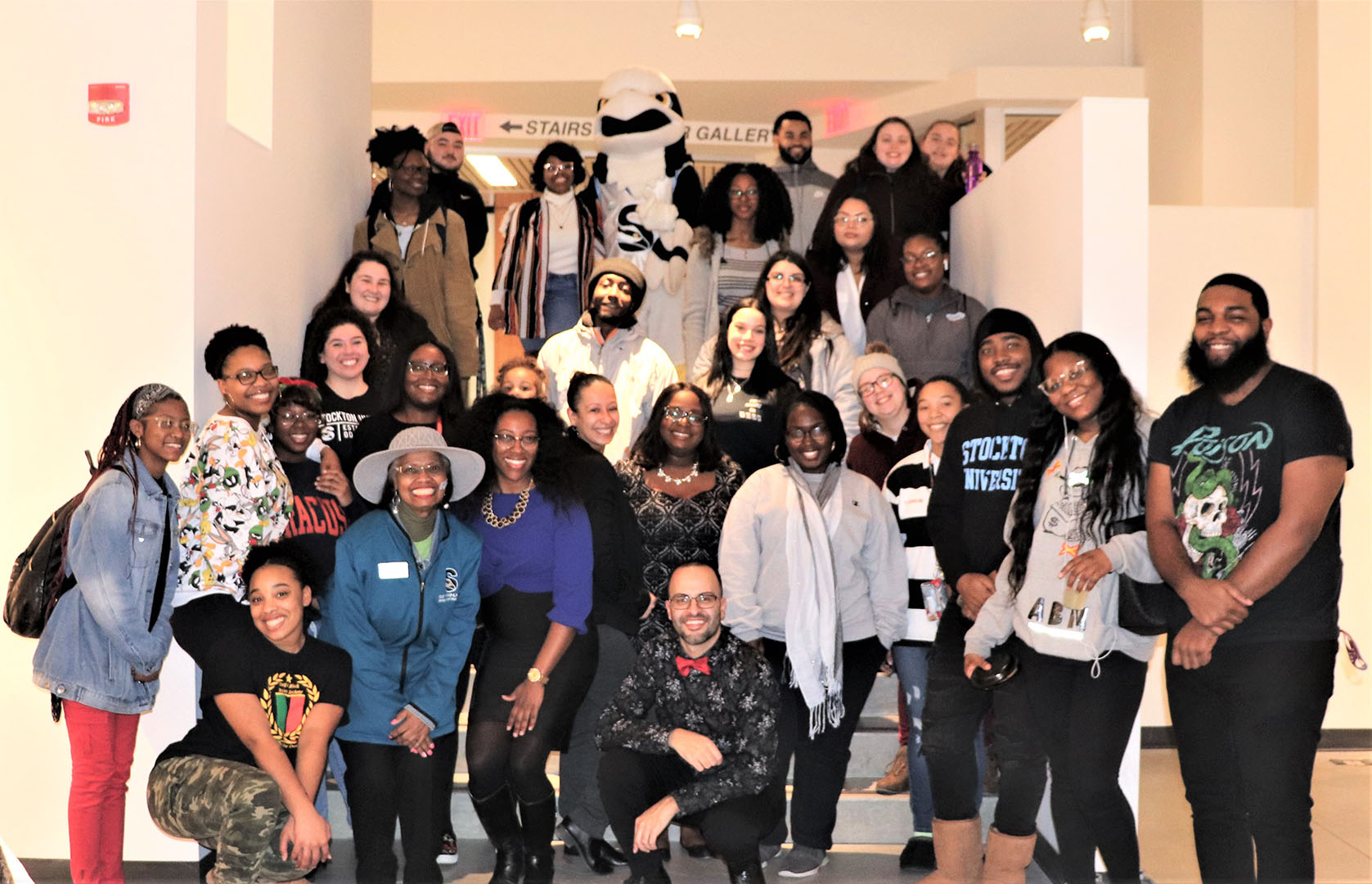 Johnson relates deeply to the needs and experiences of Stockton's First Ospreys.
"I was first-gen too, so I know all too well the experiences of the students I serve in this role. I remember feeling like college was a foreign place, and not feeling like I belonged there. It's truly a dream come true to recognize that I've come full circle – it's a tremendous opportunity to support Stockton's First Ospreys because they all remind me so much of myself. As a first-gen and an EOP (Educational Opportunity Program) student, I often heard the phrase, 'to whom much is given, much is required,' and it is really a privilege to be in a position to pay it forward."
First Ospreys has had a tremendous impact on the institution, not just on first-generation students, but on the faculty, staff and administrators who serve them. In addition to the programs and resources that the initiative offers to students, it has also advanced an understanding of the unique needs of first-gen students among faculty, staff, and administrators in order to promote support for First Ospreys in all areas of the campus.
"Two years later, First Ospreys has grown in size, scope and impact. I could not be prouder of what have accomplished in such a short amount of time and look forward to seeing what is next," Hernandez concluded.
Reported by Mandee McCullough