Daughter Shares Mother's Holocaust Lessons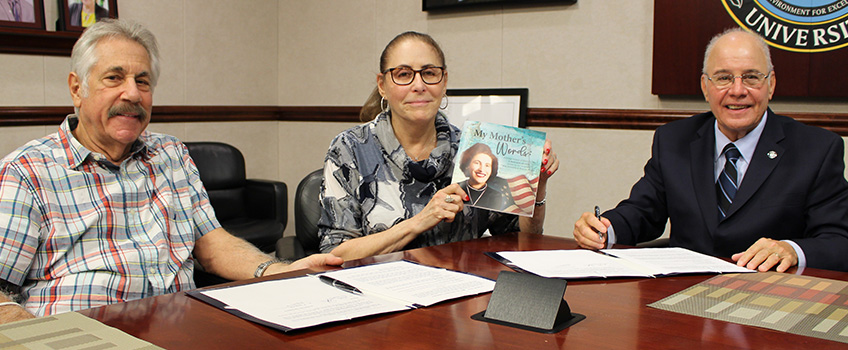 Galloway, N.J. - Helen Fassler had an anecdote for every life situation.
A Holocaust survivor, she shared her stories with family not just so the history would be preserved, but also because of the gratitude she felt at being able to immigrate to America.
"I heard her stories my entire life," said her daughter, Rita Fassler Stromfeld of Linwood. "I thought it was normal, but my friends would say 'you should write that down.'"
So, she did.
"My Mother's Words" is not just a daughter's tribute to her mother, but also a lesson for children and adults today.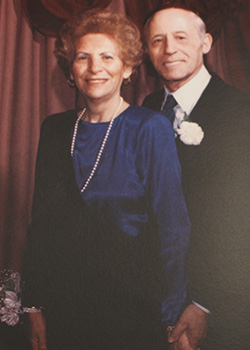 "It started because my granddaughter was looking at photos and asked who that was, and I said it was my mom. She asked me why she didn't know her, and I realized that the only way she would know her is through her stories."
Encouraged by friends and her husband, Stuart, Rita started writing down the stories. Friends suggested some they remembered, her sister Blanche got involved, and eventually there were enough stories for a book. Stromfeld connected with the Sara and Sam Schoffer Holocaust Resource Center at Stockton, which helped her edit and compile the stories into a book designed in a graphic novel format so each story stands alone.
Stromfeld said the effectiveness of her mother's stories is that they often had a lesson, but they were never judgmental.
"Every story, even if it was a lesson, she never talked down to you. She would tell you a story and look at you, make you think," Stromfeld said.
Some stories are about the war. Helen was a seamstress and one story is about how, when the war ended she and a group of women walked away from the concentration camp where they were being held. They stopped at a nearby abandoned home where a Gestapo officer had lived and now fled. Helen looked at the drapes in the house and pulled them down. She made replacement dresses and they threw away their striped concentration camp uniforms. They would look better when rescuing soldiers picked them up.
"I don't know how she found the strength to leave, everyone was so sick," Rita said. "But she was not just going to sit around the camp waiting to be rescued."
When she came to America she and her husband first lived in Brooklyn, then in Queens, N.Y. where Helen worked as a seamstress and her husband, Murray was a tailor.
"People would buy something at Loehmann's, then bring it to my mother to tailor because they couldn't return it,"Rita said. "She'd make it fit right even if she lost money on it. She was just so happy to be able to work in America."
"She was truly a wise person," Stuart said of his mother-in-law. "And she really loved America."
Rita is sharing the copyrightof the book with Stockton so it can be used for educational and academic purposes.
"This book is an extraordinary tribute," Stockton president Harvey Kesselman said. "It means a lot that you are sharing this with us."
Gail Rosenthal, executive director of the Sara and Sam Schoffer Holocaust Resource Center at Stockton, which is editing the book for publication in 2022, said it has a wonderful message.
"It really is about being kind to each other, and that is something we can always use," Rosenthal said. "These are lessons from the past that can be used to make a better future for all."
# # #
Contact:
Diane D'Amico
Director of News and Media Relations
Galloway, N.J. 08205
Diane.DAmico@stockton.edu
609-652-4593
609-412-8069
stockton.edu/media