Club Connect: Meet....The Argo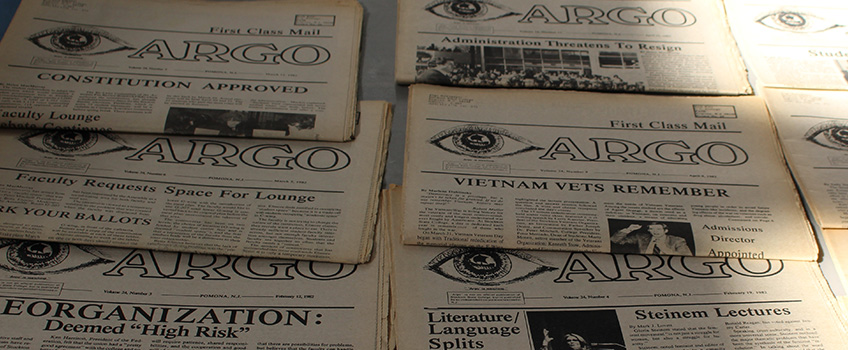 Galloway, N.J. - Do you have an interest in journalism, photography or marketing? The Argo is a fully student-run and produced nonprofit newspaper on campus. The team meets every Tuesday at 4:30 p.m. in the Campus Center room 212C. At these staff meetings, the editor-in-chief works with writers to discuss current events or other topics to cover on and around campus.
There are many positions that someone could hold while working for The Argo, including writer, photographer, ad sales, etc. Not only is this a great experience for any aspiring journalist, but after your third published article, The Argo will start to pay for your work.
Writers are encouraged to be creative. The Argo accepts news stories, features, opinion columns, photos, cartoons and comics. While the main goal of The Argo is to cover the events on campus, they are always looking for new content to publish, especially for the website. Working for The Argo gives students the chance to share their voice, cover events, and raise awareness about things they are passionate about.
The Argo comes out weekly in print and online at stocktonargo.com.
Past issues starting in 1971 are available in the Stockton Library Digital Collections at Browse - Stockton University Library Digital Collections (oclc.org).
For more information you can email The Argo at stocktonargo@gmail.com.
- Reported by Hannah Urbanowycz
# # #
Contact:
Diane D'Amico
Director of News and Media Relations
Galloway, N.J. 08205
Diane.DAmico@stockton.edu
609-652-4593
609-412-8069