Club Connect- Meet the Stockton Entertainment Team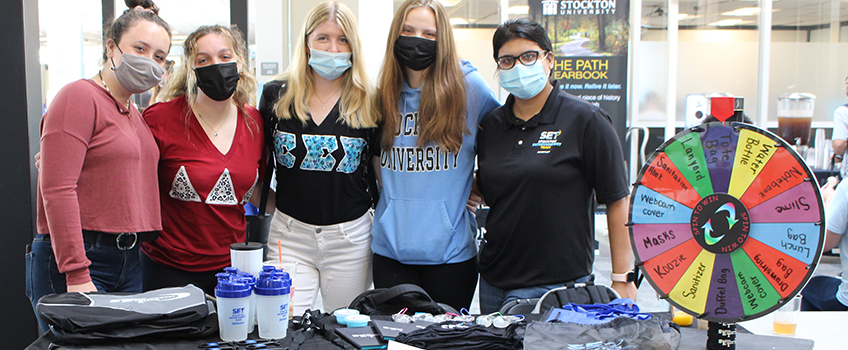 Galloway, N.J.- Are you interested in learning the ins and outs of planning an event from start to finish? Do you really want to see a certain event take place on campus? Are you just looking to get involved as well as have a great way to make friends on campus? Then look no further because the Stockton Entertainment Team (SET) is for you.
SET welcomes any student who wants to be involved in social activities on campus. Meetings are held at 4:30 p.m. every Thursday in C134.
"SET has many events in the works," says President Rebecca O`Kane. "Some of the big events we have coming up are the Six Flags Fright Fest trip on Friday, Oct. 22, a drag queen brunch, and a Broadway trip."
SET also loves to partner with other clubs and organizations around campus, such as the event they have coming up with Phi Mu Delta Fraternity. SET also holds late-night activities around campus, including Taco Tuesday and Karaoke nights at the Lakeside Lodge and Campus Center Coffee House.
SET is the team responsible for planning WoodStockton, the end-of-year concert for students to enjoy. Right now, they have released their artist survey where the students have the option to voice their opinion on which genre and artists they would like to see at this year's show.
The best way to get involved is to attend the weekly meetings, join SET on Osprey Hub, and follow their Instagram at instagram.com/setstockton for all updates on when SET will host their next event. You can also email stocktonentertainmentteam@stockton.edu. Even if you don't join SET, come out and enjoy the activities.
Reported by Hannah Urbanowycz