Stockton Hosts COVID-19 Testing Sites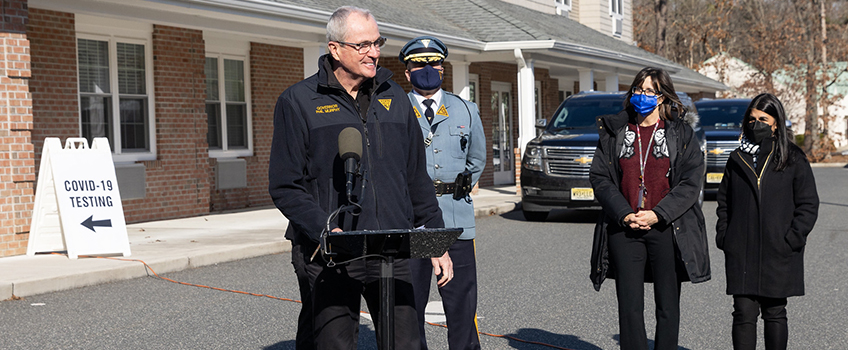 Galloway, N.J. – Stockton University has partnered with Atlantic County government and the state to host free COVID-19 testing sites in Galloway and Atlantic City.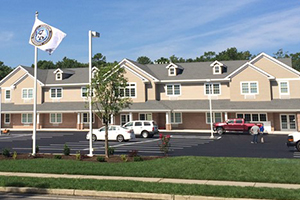 The Galloway site is open to the public from 7 a.m. to 7 p.m. daily and testing is available for state residents ages 2 and older. The site is located outside the main campus at the Chris Gaupp residence hall, 421 Chris Gaupp Drive in Galloway, about a mile from campus. There is free parking on site.
Resigstration is not required, but is encouraged at:
https://www.praxis-screening.com/galloway-public-covid-testing/
Results will be available within 24-48 hours via phone, email or online.
A second testing site at the Carnegie Center, 35 S. Dr. Martin Luther King, Jr. Blvd. in Atlantic City offerS testing from 10 a.m. to 5 p.m. on Thursdays, Saturdays and Sundays for PCR saliva testing for state residents ages 4 and older.
Pre-registration is not required but strongly suggested and can be accessed at covid.vlt.co.
Gov. Phil Murphy attended the opening of the Galloway site Wednesday, saying it will offer 1,000 tests a day. He noted while Omicron cases appear to be stabilizing, COVID-19 remains a threat and testing allows the state to identify trouble spots and provide resources.
"Come one, come all, get tested," Murphy said.
State officials thanked Stockton and Atlantic County government officials for their cooperation and rapid response in getting the site up and running.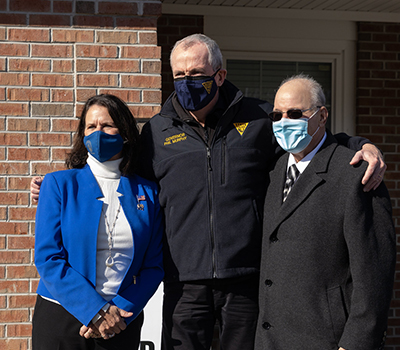 "Stockton made this a very easy choice," said Acting Director, Atlantic County Division of Public Health Kara Janson.
Stockton President Harvey Kesselman said the university immediately offered to assist and he thanked staff in the Division of Facilities & Operations for their rapid response in preparing the site.
"As a member of the community, we want to do all we can to help control the spread of COVID-19. This location is convenient to the public and I encourage area residents to take advantage of this opportunity to get free testing," Kesselman said.
The test site is operated by eTrueNorth. Appointments are not required, but pre-registration is encouraged. Appointments can be made up to three days in advance. Results will be available in 24-48 hours.
COVID-19 screening and testing for Stockton employees and students will continue at the Pomona House as per university protocols.
For a list of additional local test sites, visit the county website at www.aclink.org or the State of New Jersey test site finder at: https://covid19.nj.gov/pages/testing#test-sites.
- Story by Diane D'Amico
- Photos by Susan Allen
# # #
Contact:
Diane D'Amico
Director of News and Media Relations
Galloway, N.J. 08205
Diane.DAmico@stockton.edu
609-652-4593
609-412-8069
stockton.edu/media