Stockton Applauds Student Leaders, Clubs in Annual Ceremony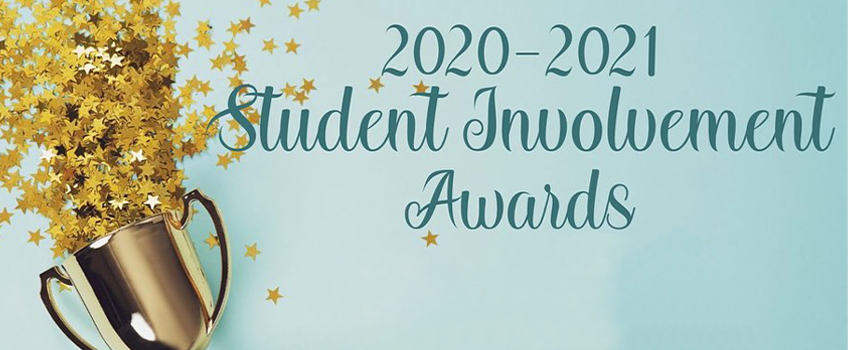 Hosting events in a pandemic with most students living off campus was no easy feat for student organizations this year, with many overcoming significant obstacles to bring events online or hold them safely in person. However, students' hard work and efforts were recognized during the virtual Student Involvement Awards on April 29, bringing together Ospreys near and far to celebrate the student-led programming held throughout the 2020-2021 academic year. The ceremony was livestreamed on Student Development's Facebook page and Zoom.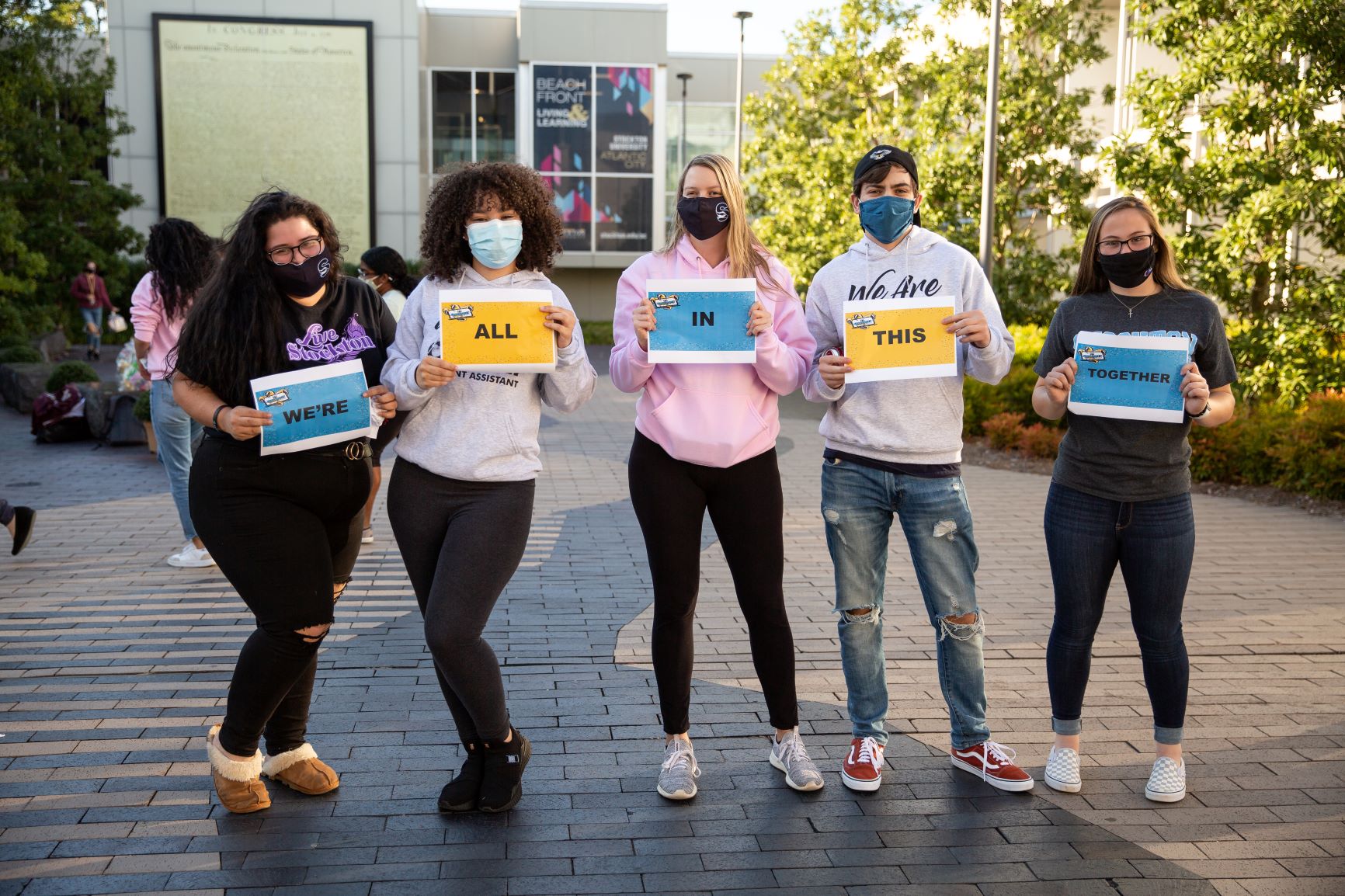 "Throughout this past school year, so many students, student leaders and student organizations tried their hardest to make this very interesting school year the best it could be," said 2020-2021 Student Senate Vice President Anthony Agrifolio in his opening remarks.
Since March 2020, over 850 virtual programs have been hosted by organizations on OspreyHub. Jeffrey Wakemen, director of Student Development, applauded students' dedication and perseverance in his review of the year's events: "This year, the year of Zoom, the year of COVID-19, the year of political unrest and discussions on social justice and all the other things that have happened....In a year where it would've been absolutely perfect to give up, to not try, to throw in the towel and do the bare minimum, there were so many students that went above and beyond. There were thousands and thousands of dollars raised in virtual fundraisers. There were online concerts. There were in-person events where we all wore masks and stayed safe. There was such a great focus this year on making sure everyone was well and healthy. We, as a community, really came together to protect each other in this time."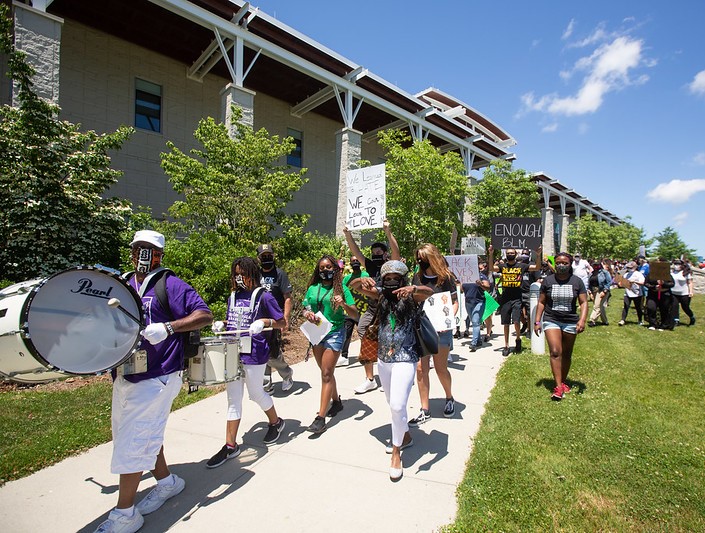 "We are beyond proud of everything our student leaders and organizations were able to accomplish during this incredibly challenging year, and truly appreciate their creativity, innovation, and dedication to keeping student involvement alive and well in an anything-but-normal year," added Lauren Wilson, associate director of Student Development.
The Zoom chat feature erupted in congratulatory messages from the Stockton community as awardees were introduced and announced by staff members. The complete list of awards and honorees include:
Community Service Awards: Pre-Medical Club at Stockton University, Xi Rho Chapter of Kappa Sigma
Stockton Spirit Awards: Ben Dziobek, Miranda Paine, Stockton Entertainment Team XI
Graduate Community of Scholars Awards: Melissa Sandoval, Master of Social Work Alliance
Be the Change Awards: Danielle Combs, Justine Jasuale, Alize Thompson, Asian Student Alliance
Virtual Engagement Awards: Osprey Chess Club, Stockton Gaming Club
Unsung Hero Award: Peter Gallagher
L.E.A.D. Awards: Brianna Alfieri, Richard Amandeo, Lauryn Flynn, Nadya Lorick, Jack Maniscalco, Priscilla Merlino, Jessica Peoples, Morgan Pfau, Robert Schafer, Cassandra Shank
Outstanding Advisor of the Year: Demetrios Roubos
Outstanding Program of the Year: Theatre Club Murder Media Night & Haunted Walk, N.A.A.C.P. Juneteenth March for Justice, SETchella, P.A.S.A.S. Miss D5 Pageant
Greek Man and Woman of the Year: Sam Payamps, Jenna Martino
Greek Chapter of the Year: Sigma Beta Rho Fraternity, Inc.
Student Development Engagement Awards: Kaela Lindsay, Brianna Alfieri, Sara To, Xin Rou (Natalie) Tan, Kiara Padilla
Student Leader of the Year Awards: Morgan Pfau, Ki'tra Hunter, Jack Maniscalco
Student Organization of the Year Awards: N.A.A.C.P., Stockton University Environmental Club
Dean of Students Service Award: Nina Muldoon
Reported by Eliza Hunt