Record 27 Students Interning in Washington, D.C.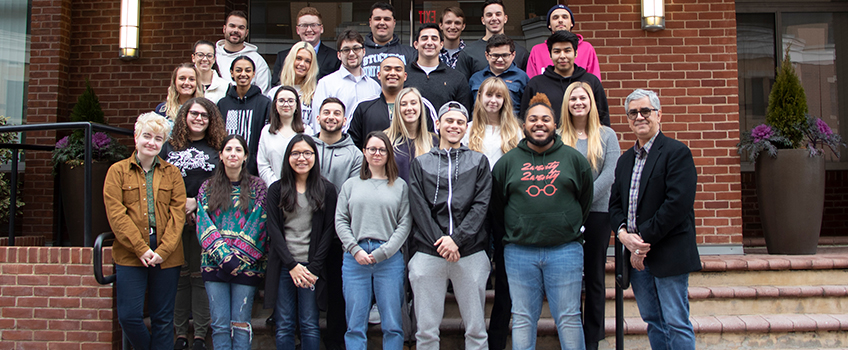 Galloway, N.J. – A record 27 Stockton University students are spending the spring 2020 semester in the nation's capital as part of The Washington Internship program.
The program, operated by The Washington Center, gives Stockton students the opportunity to live, work, and study in the Washington D.C., metropolitan area. Students intern at government agencies and non-profit organizations that match their academic and career interests.
Stockton has participated in the program since the mid-1970s, and more than 1,300 students have spent a semester in the nation's capital.
"Stockton University has sent more students to the Washington Center's Internship Program than any college/university in the country," said Associate Professor of Political Science Michael Rodriguez, who coordinates the internship program. "This semester we have a record number of Stockton interns in D.C. The program is successful because faculty and staff actively encourage students to participate. The internship semester is one of the 'gems' at Stockton."
Here is what some of the Spring 2020 students said about their experiences so far: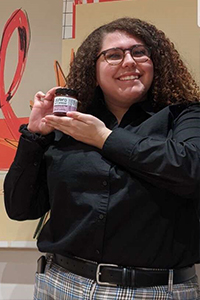 Rachel Rowan, Seaside Heights N.J., Criminal Justice, Dafero
"On the surface, Dafero looks like a food company that makes date spreads, but it (also) creates resources and advocates for refugee women and human trafficking victims. My official title at Dafero is Social Impact Manager. I enhance and create resources for these women. One of the many projects I've been working on is improving our mobile app before it's launched. Our mobile app has life skill learning modules that teach these women things like women's rights, nutrition, health and hygiene, and financial literacy. I'm in the process of getting all these modules translated into Spanish, French, Arabic, Pashto, and Albanian. It's truly inspiring and has the ability to help me figure out my career path."
Julian Londono, Pleasantville N.J., Criminal Justice, Bureau of Alcohol, Tobacco, Firearms, and Explosives
"The one thing that truly interested me was living in our nation's capital. I knew that Washington D.C. would be the perfect place to network, as well as to learn new experiences. ATF, a well-known and respected federal agency, is the highlight of my resume, and I am absolutely loving every minute here. Due to the nature of my internship, I cannot specifically comment on everything I do. What makes this program that much more interesting is that you are trusted with a lot of information as just an intern. I have created many friendships with people all over the country and all over the world; and that is not something you can find just anywhere."
Robert Migliazza, Holmdel N.J., Business Management, U.S. Department of Justice- Justice Management Division
"The thing that really made me get interested in The Washington Internship was that I can gain real-life work experience while experiencing the entire city of D.C. and all it has to offer. I have met some peers that I know I will be lifelong friends as well as working professionals that I have added to my professional network. My first weekend here I participated in a Capitol Tour and it was really an amazing experience."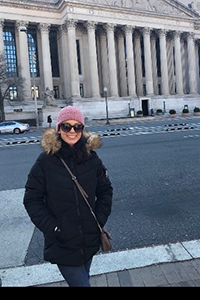 Dena Lombardo, Port Monmouth N.J., Communications, National Archives & Records Administration
"I wanted to do the Washington Center program to have a fresh start. So far, I have developed a more professional mindset. Working every day from 9-5 has been very different than what I'm used to. The administration here has kept us very busy the last few weeks and has allowed us to be a part of very interesting activities, such as today, N.J. Governor Phil Murphy came to speak to us. I am interning for the National Archives and have so far written press releases, articles, and content for the Public Affairs team. I am also doing a long-term project of creating a Smart Book for the office with all their standard operating procedures for different things."
If you're curious about the Washington internship program you can have your questions answered at an information session from 4:30-6 p.m., Wednesday, Feb. 26, in L-112. Stockton graduate Ciara Barrick, who works for The Washington Center, will discuss the application process, living in D.C., where to intern and more.
Reported by Katelyn Emick
# # #
Contact:
Diane D'Amico
Director of News and Media Relations
Galloway, N.J. 08205
Diane.D'Amico@stockton.edu
609-652-4593
609-412-8069
stockton.edu/media