Student Researches Greenhouse Gas Initiative Impact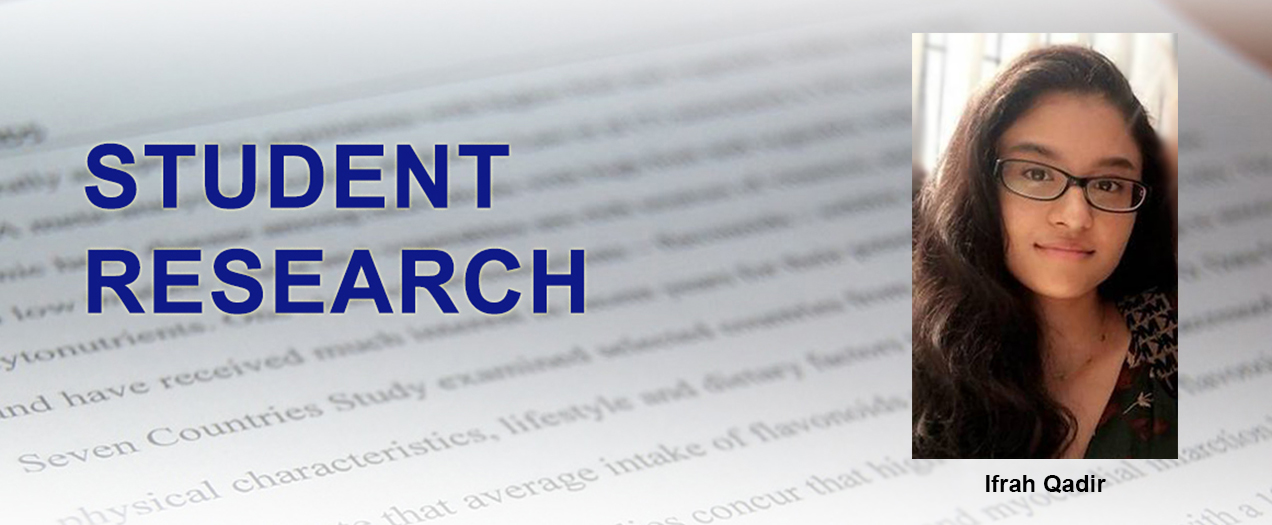 Galloway, N.J. _ The economic and environmental benefits of New Jersey rejoining the Regional Greenhouse Gas Initiative (RGGI) outweigh potential negative impacts, according to research published today by the William J. Hughes Center for Public Policy at Stockton University.
RGGI is a Northeast multi-state alliance that sets decreasing regional limits on the amount of C02 emissions power producers in participating states can emit. The paper by Stockton University senior Ifrah Qadir, reports that states participating in the RGGI, have experienced a net positive impact.
New Jersey joined the RGGI when it formed in 2009, but left the 10-state initiative in 2012 under former Gov. Chris Christie, who said participation would be costly to state ratepayers with little environmental benefit. Gov. Phil Murphy had New Jersey rejoin the RGGI after taking office in in early 2018.
Qadir's paper, "Pros and Cons of New Jersey Participation in Regional Greenhouse Gas Initiative: A Literature Review," cited published analyses showing net positive economic impacts for all participating RGGI states from 2015-2017, the most recent compliance monitoring period, as well as overall since its start.
Revenues are produced in the cap-and-trade system as states auction off mandatory emission allowances to power producers. These revenues compensate for expected cost increases when caps are first imposed. The states can invest those proceeds into green-energy technologies and projects.
New Jersey received $118 million for energy investments after its first year in the RGGI, according to the research.
"The economic gains in emission auction revenues to each state within the RGGI strongly suggests that had New Jersey remained in RGGI, it too could have invested millions in auction revenues into cleaner energy," Qadir said.
Most of the available data and literature cite a decrease in net CO2 emissions in the RGGI region, the paper said. RGGI states have reduced their regional CO₂ emissions by 25 percent from 2011 to 2016, according to the research.
New Jersey carbon emissions increased after leaving the RGGI from 17 million tons of CO₂ in 2011 to 22 million tons in 2016. In 2008, New Jersey plants put out 30 million tons in emissions.
RGGI critics charge the data do not account for pollution produced by power plants in non-RGGI states from which the participating states buy energy. Qadir noted that because the states do not sell as many allowances as permitted under the system, the emissions caps could still be met. She noted that all of New Jersey's natural gas imports come from Pennsylvania, which is scheduled to join RGGI next year.
Qadir, a Woodbridge resident, is a political science major with a concentration in international affairs at Stockton and is president of the university's Model United Nations Club. She conducted the research as an intern for the William J. Hughes Center for Public Policy, which published her paper and other student research on its website.
# # #
Contact:
Diane D'Amico
Director of News and Media Relations
Galloway, N.J. 08205
Diane.D'Amico@stockton.edu
609-652-4593
609-412-8069
stockton.edu/media