Stockton Productions Win 13 Telly Awards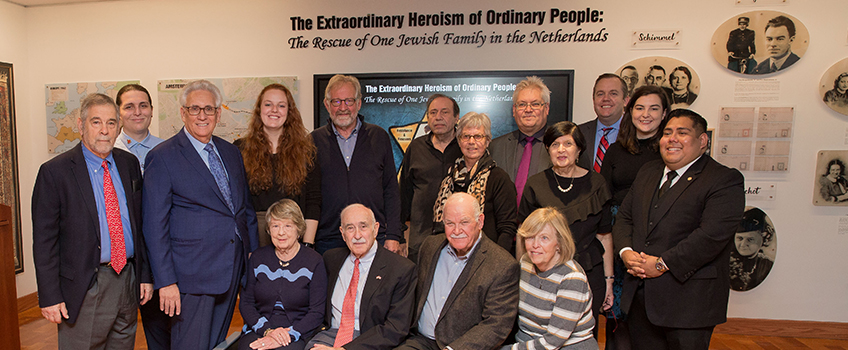 Galloway, N.J. _ Videos produced by personnel at Stockton University earned 13 awards from the 41st Annual Telly Awards Judging Council.
The Telly Awards showcases the best work created in television and video. The competition receives 13,000 entries from all 50 states and 5 continents. Telly Award winners represent work from advertising agencies, television stations, production companies and publishers from around the world.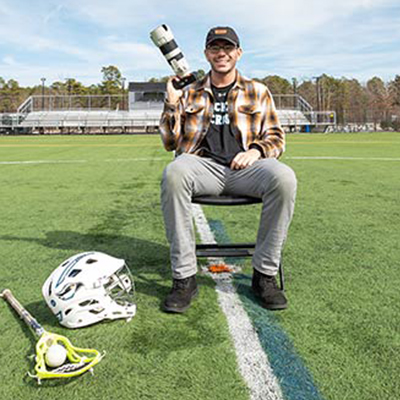 Seven awards went to the film "There Were Good People ...Doing Extraordinary Deeds: Leo Ullman's Story," produced by the Sara and Sam Schoffer Holocaust Resource Center at Stockton. The film told the life story of Leo Ullman and his family who were hidden in the Netherlands and saved by Righteous Gentiles during World War II.
Toby Rosenthal, Stockton University Visiting Instructor of Communication Studies, was the editor, director and story producer of the film.
"Now, more than ever, we need to continue recognizing creators like you and those that bring global stories to our screens," the council said in its notification letter. The awards were:
Silver Awards: Non-Broadcast: History, Non-Broadcast: Information and Branded Content: Series: Non-scripted/Documentary
Bronze Awards: Non-Broadcast: Biography, Non-Broadcast: Education, Non-Broadcast, Diversity & Inclusion, and People's Telly Bronze Winner in Non-Broadcast
The Holocaust Resource Center's staff, including Director Gail Rosenthal, Morgan Everman and Irvin Moreno-Rodriguez, provided research and resource materials for the film. The School of Arts and Humanities and School of General Studies, University Relations and Marketing, and Stockton Video Production also contributed.
The film can be viewed as part of the larger Ullman exhibit at the Holocaust Center, located in the Bjork Library at Stockton.
"This is a truly excellent documentary and thoroughly deserves this acclaim," said Stockton Dean of General Studies Robert Gregg. "Gail Rosenthal should be recognized for her crucial role as the moving spirit behind the film."
Stockton's Production Services team received six Telly Awards for various video projects.
"This accomplishment is a testament to the hard work, creativity and professionalism of the entire Productions Services team, as well as University Relations & Marketing and all of the partners that play a role in our production of high quality, impactful videos," said Director of Production Services Mark Jackson.
Below are the awards received and the links to view them on YouTube:
Silver Telly
"Visual & Performing Arts at Stockton University - Promo" Non-Broadcast: Videography / Cinematography
https://www.youtube.com/watch?v=w4P3CHI8Nko&feature=youtu.be
"Ospreys Give 2019" Non-Broadcast: Editing
https://www.youtube.com/watch?v=3VGnNuyhr6M
"A Day In The Life" Non-Broadcast: Educational Institution
https://www.youtube.com/watch?v=RKoaPbAYXIU
Bronze Telly
"Choose Stockton 2019 – Promo 02" Non-Broadcast: Educational Institution
https://www.youtube.com/watch?v=lGlWrSMWcHI
"Spirit Day at Stockton University" Non-Broadcast: Educational Institution
https://www.youtube.com/watch?v=RIvwnf6qcm8&feature=youtu.be
"Stockton Athletics DocuSeries Episode 4: Men's Soccer and Women's Soccer" Online: Sports
https://www.youtube.com/watch?v=QQhC3uQsZp8&t=11s
# # #
Contact:
Diane D'Amico
Director of News and Media Relations
Galloway, N.J. 08205
Diane.D'Amico@stockton.edu
609-652-4593
609-412-8069
stockton.edu/media