Stockton Mourns Passing of Trustee Michael Jacobson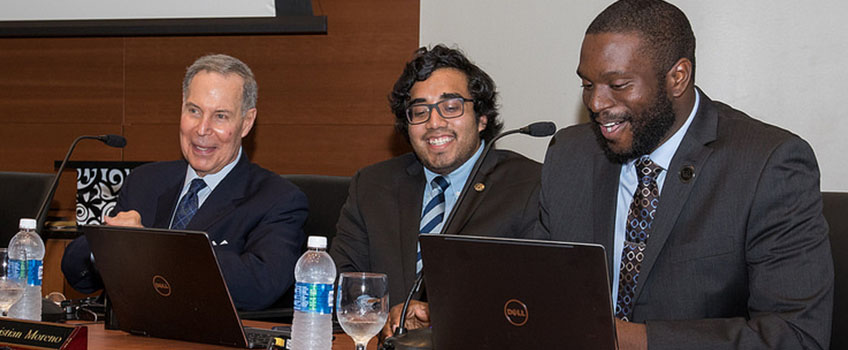 Galloway, N.J. - Stockton University mourns the loss of longtime Board of Trustees member Michael Jacobson who passed away on Friday, Oct. 16, at the age of 77.
Mr. Jacobson was first appointed to the board in 1985 and celebrated his 35th anniversary as a trustee in June 2020. He was the longest serving trustee on Stockton's board and among the longest serving trustees of a public college or university in the state. He attended the board's most recent meeting on Sept. 23.
He served twice as president of the board, from 1994-96 and 2001-2004, and served under three of Stockton's five presidents, Vera King Farris, Herman Saatkamp and Harvey Kesselman. He had also served on the Stockton Foundation board.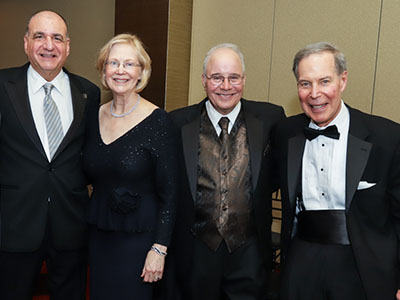 When he turned the gavel over to Gerald Weinstein in 2004, the minutes of the meeting note Mr. Jacobson as saying that serving as board chair had been the greatest three years of his life.
As a trustee he oversaw the expansion of the campus and it grew to meet demands of a growing student body. There were less than 5,000 students enrolled when he was appointed in 1985. That number has almost doubled today.
Mr. Jacobson was board chair and led the search committee when the board approved Herman Saatkamp as president in 2003 and began a major expansion that would transform the Galloway campus. He subsequently led board approval of a $104 million dollar bond issue in August 2004 to help fund the construction of student Housing V, the Campus Center and the Unified Science Center on the Galloway campus.
In 2011 the Council of Black, Faculty and Staff presented him with its Lifetime Achievement Award.
"Michael was an integral voice in the growth of Stockton for 35 of its 50 years," President Harvey Kesselman said. "He took the university's mission seriously and was dedicated to serving the students. We will miss his integrity, dedication and knowledge of our university."
Board of Trustees chair Raymond Ciccone said Jacobson was a resource for the newer board members, offering insight and experience gained from his long tenure at the university.
"As a trustee, Michael was involved in every important decision made about the evolution of Stockton," Ciccone said.
Stockton executive director of Residential Life Steven Radwanksi served as a student trustee when Jacobson was board chair in 2003-2004.
"He was very kind and patient with a young student trustee," Radwanski said. "He taught me a great deal about institutional governance, and I will be forever grateful to him."
A resident of Margate, Mr. Jacobson was born in Atlantic City. He attended Temple University and got his law degree from Baylor University Law School in Texas. He was also a lifeguard in Margate for 12 years, and won a number of prominent ocean rowing competitions, was a South Jersey Lifeguard Champion, and was named to the Ocean Rowing Hall of Fame.
An attorney and senior partner with the law firm of Cooper, Levenson, P.A. in Atlantic City, he specialized in real estate and banking law.
Michael is survived by his wife, Sarah, three daughters, a son and seven grandchildren.
The family requests in lieu of flowers that donations in memory of Michael can be made the Stockton University Foundation. Donations can be made online or checks may be made payable to "Stockton University Foundation," and indicate the gift is being made in memory of Michael Jacobson. Mail to Stockton University Foundation, 101 Vera King Farris Drive, Galloway, NJ 08205.