Stockton to Provide Housing to Area Medical Workers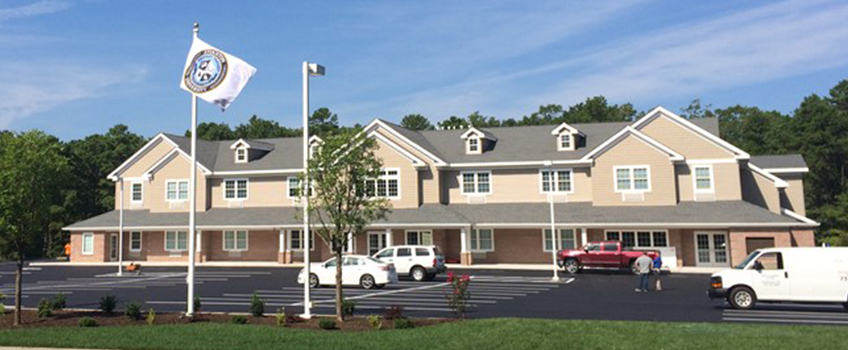 Galloway, N.J. – Stockton University is providing temporary housing to medical professionals working at AtlantiCare Regional Medical Centers (ARMC), Mainland and Atlantic City campuses and the Bacharach Institute for Rehabilitation, both in Galloway.
Stockton University President Harvey Kesselman said the offer was made following conversations with Bacharach Board of Governors Vice Chair Roy Goldberg and CEO Richard Kathrins, and AtlantiCare President and CEO Lori Herndon.
While the medical facilities are taking precautions to protect their employees, offering their medical personnel alternate housing reduces the concern that they might infect their families while they treat patients with the COVID-19 coronavirus.
"Both facilities are located on Stockton's campus and ARMC City campus is our neighbor in Atlantic City," Kesselman said. "We are honored to be able to provide comfortable, convenient housing that gives these dedicated professionals a safe place to stay and also protects their families at home."
Goldberg and Kathrins said they are grateful to Stockton University for its outreach and support of our health care community.
"The offer to use Stockton space for respite for our frontline clinical staff was well received and demonstrated Stockton's understanding and appreciation for the work of the healthcare workers," they said in a statement.
"As always, Stockton leadership is engaged in helping solve community challenges," Herndon said. "Though our providers and staff are taking appropriate measures to protect themselves from workplace exposures, some would feel more comfortable distancing themselves from their families at this time. We are grateful for our partnership and that Stockton is supporting our dedicated caregivers and their families."
Participating medical personnel will first be housed at the Stockton student housing on Chris Gaupp Drive. That site has 44 individual rooms with bathrooms and kitchenettes. If needed, another 128 beds would be made available in one of the apartment-type housing complexes on the main campus. All units have wifi.
Stockton will not charge for the housing, but will be reimbursed for additional services including security, laundry, and specialized cleaning. Stockton will provide linens.
The current agreement runs through June 30, but could be extended into the summer.
The first medical personnel from AtlantiCare are expected to move in around April 13.
# # #
Contact:
Diane D'Amico
Director of News and Media Relations
Galloway, N.J. 08205
Diane.D'Amico@stockton.edu
609-652-4593
609-412-8069
stockton.edu/media