Stockton Describes Quarantine Experience in Songs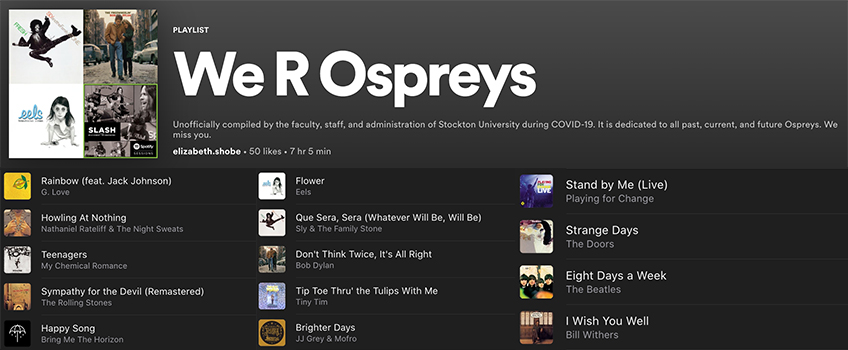 Galloway, N.J. - "We R Ospreys" is a quarantine playlist made by more than 250 Stockton University employees who responded to a request for song selections that describe their experiences during the pandemic.
The songs span decades and genres. Some will make you laugh, some will brighten your mood and some will inspire you.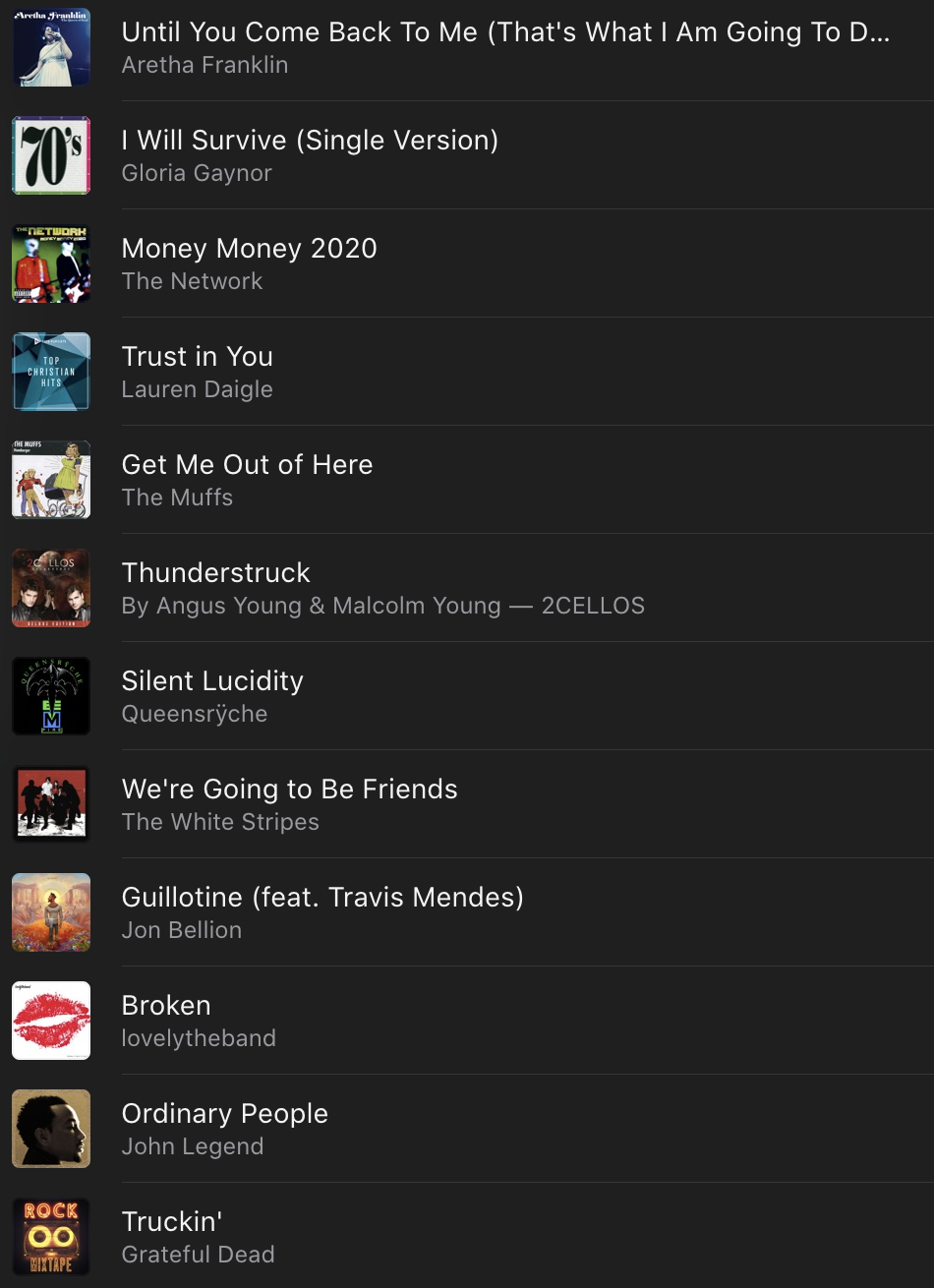 Elizabeth Shobe, professor of Psychology, started the idea, but wishes to take no credit.
She said, "It may be a mish-mash playlist, and much of it may not be your personal musical taste, but listening to it may be good for your soul. Each contributor has a different perspective and reason for the song they chose, but the one message that comes through most of all is: they miss you. They are thinking about you, they are still connected to you. We were Ospreys yesterday, we will be Ospreys tomorrow, and always."
Sequetta Sweet, an assistant professor of Organizational Leadership, submitted Arethra Franklin's "Until You Come Back to Me," and dedicated it "to all of the students who defended their dissertation these last to weeks and became Doctors of Organizational Leadership and to my wonder LEAD Program colleagues... miss y'all."
For anyone who has been using the Zoom platform for classes and meeting, Franklin's 1985 hit, "Who's Zoomin' Who," takes on a new meaning in 2020. "How could she have known back then," wrote David Lechner, assistant professor in the Library, who submitted the song.
Beverly Vaughn, professor of Music, shared a gospel song that she learned as a child, "I've Got a Feelin' Everything's Gonna be Alright."
"I heard people sing it as they faced obstacles and times that might have seemed impossible to overcomeand endure," Vaughn wrote with her selection.
Richard Thompson's "Keep Your Distance," submitted by Michael Sokoloski, a groundsworker in Plant Management, sums up social distancing.
The playlist is available on Spotify, Apple Music and Playlists.net.
Reported by Susan Allen