Stockton Celebrates Earth Day from Home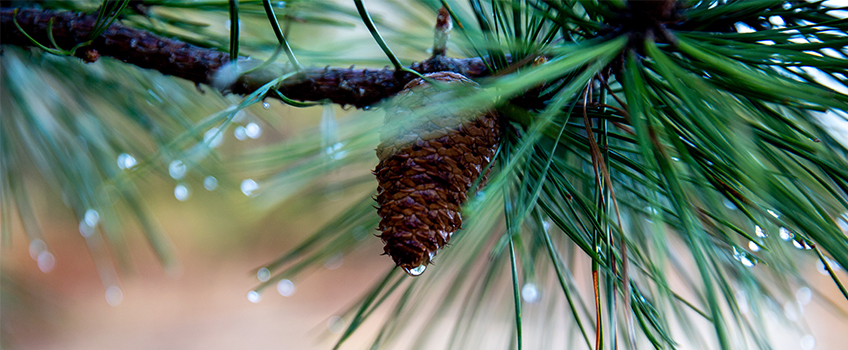 Galloway, N.J. - For the first time in 50 years, there are no public Earth Day gatherings, but the Stockton community is still celebrating from their homes and backyards.
Although this may not be how a milestone anniversary is typically celebrated, the stay-at-home orders have resulted in needed environmental changes and a break for Mother Nature. Right here in South Jersey, migratory shorebirds and turtles are arriving to empty beaches for undisturbed nesting and clearer skies are wowing stargazers.
Both Stockton and Earth Day are celebrating their 50th anniversaries this year, and one Osprey remembers the inaugural Earth Day and Stockton's early commitment to maintaining an environment for excellence.
The First Earth Day Inspires an Osprey
In 1970, our nation celebrated its first Earth Day after Senator Gaylord Nelson of Wisconsin came up with a concept inspired by anti-Vietnam War teach-ins on college campuses.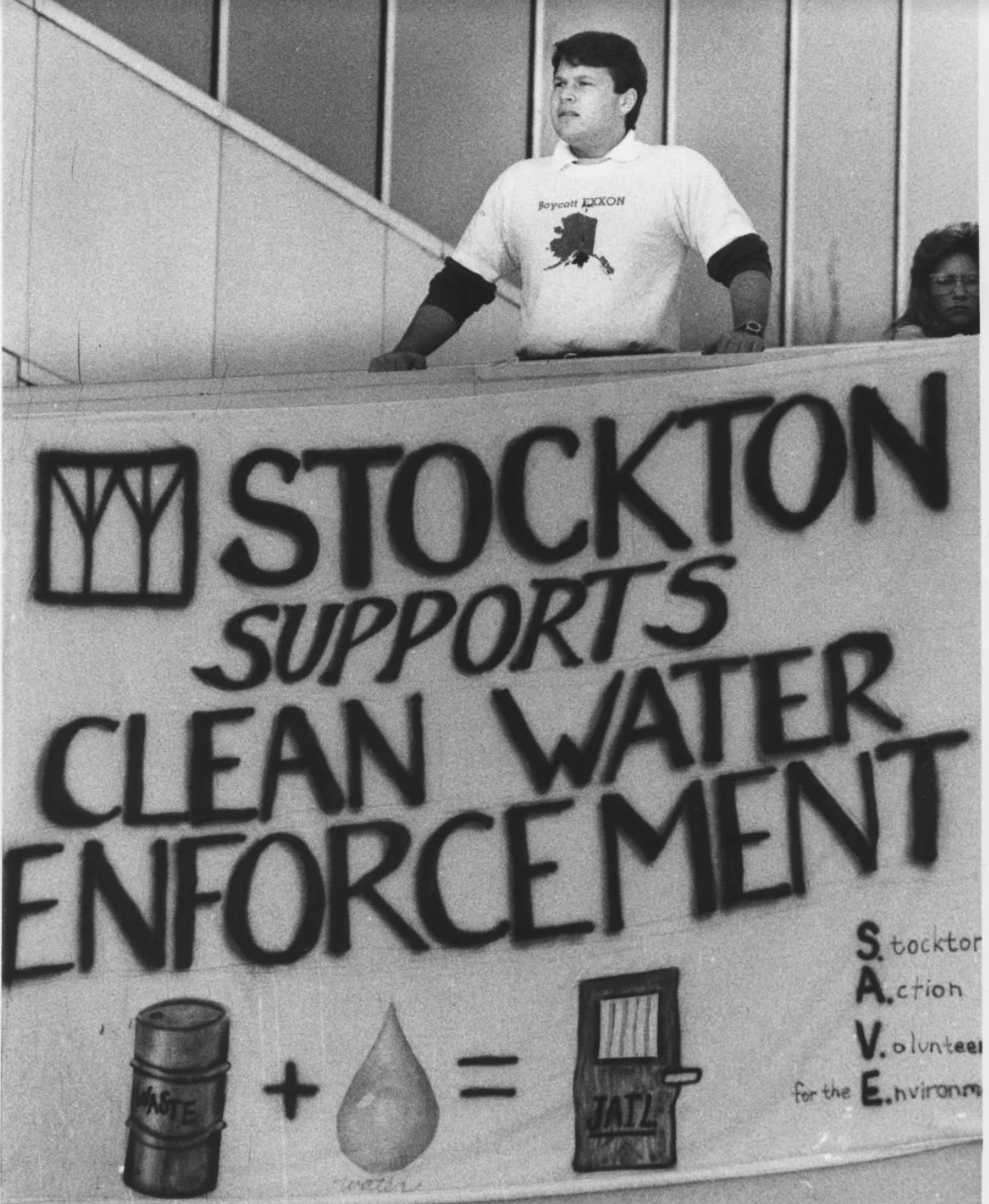 The Stockton Action Volunteers for the Environment (SAVE) is one of the oldest student-run environmental organization in the state. Credit: Stockton University Archives, circa 1980s
Nelson announced his idea for a large-scale grassroots Earth Day demonstration with rallies, marches and clean-ups during a speech to a conservation group in Seattle in 1969. The following year, 20 million Americans participated in an Earth Day that Nelson explained "organized itself" thanks to Rachel Carson's Silent Spring launching an environmental movement and nationwide interest in responding to air, water and land pollution and threats to wildlife.
Rick Dovey '75, president of the Atlantic County Utilities Authority, was a junior at Burlington Township High School on that first Earth Day. He recalled the environmental fair in his school's gymnasium and the energy to advocate for our planet that came out of all the major cities that hosted rallies and filled public parks.
That first Earth Day celebration "is one of the reasons I wanted to go to Stockton. My love for the pines was the other reason for choosing the brand new school," Dovey said.
The first class he took was the Ecopolitics of South Jersey, which has become his career as he oversees the operation of a wastewater treatment plant, a regional sewerage collection system, a solid waste facility and a regional collection fleet that serves more than 100,000 residents and businesses.
Dovey volunteered with Atlantic County's first recycling program started by the Stockton Action Volunteers for the Environment (SAVE), which had about 30 barrels to collect drop-offs between the C and D Parking lots, now the Campus Center.
He has fond memories of the Lake Fred Folk Fest that celebrated the Pine Barrens and of his professors who made an impact in the community. Former Professor Libby Marsh was a chairperson for the Galloway Township Planning Board and helped to protect the area's natural resources and minimize urban sprawl through her contributions to Galloway's master plan, Dovey shared.
There is no better time than this Earth Day, to take a closer look at your home.
"Right now is a good time to focus on recycling and the guidelines with the increase in home waste," Dovey explained. "Consider a victory garden, a backyard compost bin to accommodate food waste from more meals at home, and assess your home for water leaks and areas where energy efficiency can be improved," he added.
Energy savings can be accomplished with simple changes. "Put up a clothes line. The air is cleaner than it has been in decades with factories closed and less cars traveling the roads throughout the world. Your sheets will smell nice with the fresh air scent," Dovey said.
A Class that Turned a Life's Passion into a Career
Eric Stiles '93, a Biology graduate, spent his childhood outside in nature, so when he entered "cold and distant" college lecture halls packed with 250 students, he felt like he was in the wrong place. He decided to transfer to Stockton, where he grew up listening to tales of the Jersey Devil around the campfire on Lake Fred with his family.
His father, Lynn Stiles, was a professor and dean at Stockton, so the campus had always been something like a second home to Eric when he wasn't camping, hiking and exploring with his family. He even learned to swim at Lake Pam.
Stiles signed up for Field Ecology with Jamie Cromartie, now associate professor emeritus of Entomology. That experience "changed my life forever," Stiles explained.
"I knew I loved the outdoors, but I never realized a science-based career in conservation was possible. Jamie opened my eyes to a whole new universe," he said.
Suddenly, Stockton kindled the idea that his life's passion could become his career, and that's how he landed at New Jersey Audubon where he is currently president and has been working to make our state a better place for birds and wildlife for the past 18 years.
That first Field Ecology course became the foundation for his entire career. "The light switch in my life had turned on," he said.
Birds were singing in the background as Stiles shared his memories of Stockton over the phone from the nature preserve he now lives on with his wife, Lydia Stiles '96, '99, who was named an Outstanding Environmental Educator by the New Jersey Alliance for Environmental Education in 2019, and their daughter and son.
Favorite Memories from Stockton's Natural World
We turned to social media to start a conversation on our favorite memories of Stockton's natural world, located on 1,600 acres in the Pinelands National Reserve, and to see how ospreys are celebrating from home.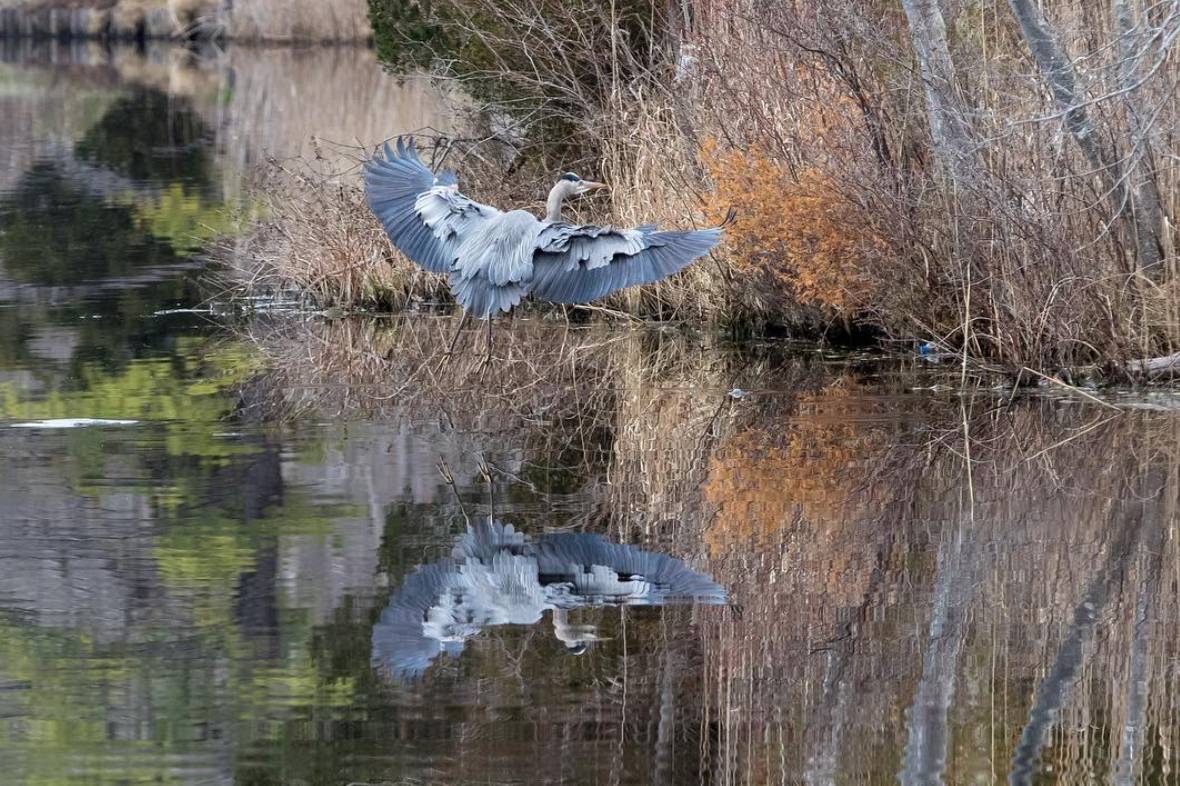 Lake Fred is no doubt Stockton's most photographed spot, but Christopher Deets '99, '00, an outreach and education coordinator for the U.S. Fish and Wildlife Service's National Migratory Bird Program, reminded us of our campus's hidden gem. "I so enjoyed going out to Lake Pam. It was so unexpected and wonderful to find a fairly isolated lake on a college campus," he recalled of the lake that formed when sand was dug out for the construction of the Garden State Parkway in the 1950s.
Deets had a wildlife encounter at a pond along the Dark Path that leads to the campus from the apartments that he now looks back on as the "very first echo of the career path I would take much later."
Twenty years later, he can still picture the scene. "I would often see a great blue heron standing by the edge, waiting for something tasty to swim by. I was an Anthropology major and didn't know any birds beyond the everyday backyard ones like robins and blue jays. This was the first bird I ever noticed and learned that didn't live in a suburban backyard," he explained.
Erin Sochocky, a senior Social Work major, said, "My favorite part of Stockton's natural world is the wildlife that is easy to view anywhere on campus."
When she studies in the library, she seeks out the best window views of the woods so she can take a break to scan the skyline for birds and search the trees for woodland critters. She especially enjoys watching vultures effortlessly glide as they ride thermals.
How the Ospreys are

C

elebrating at

H

ome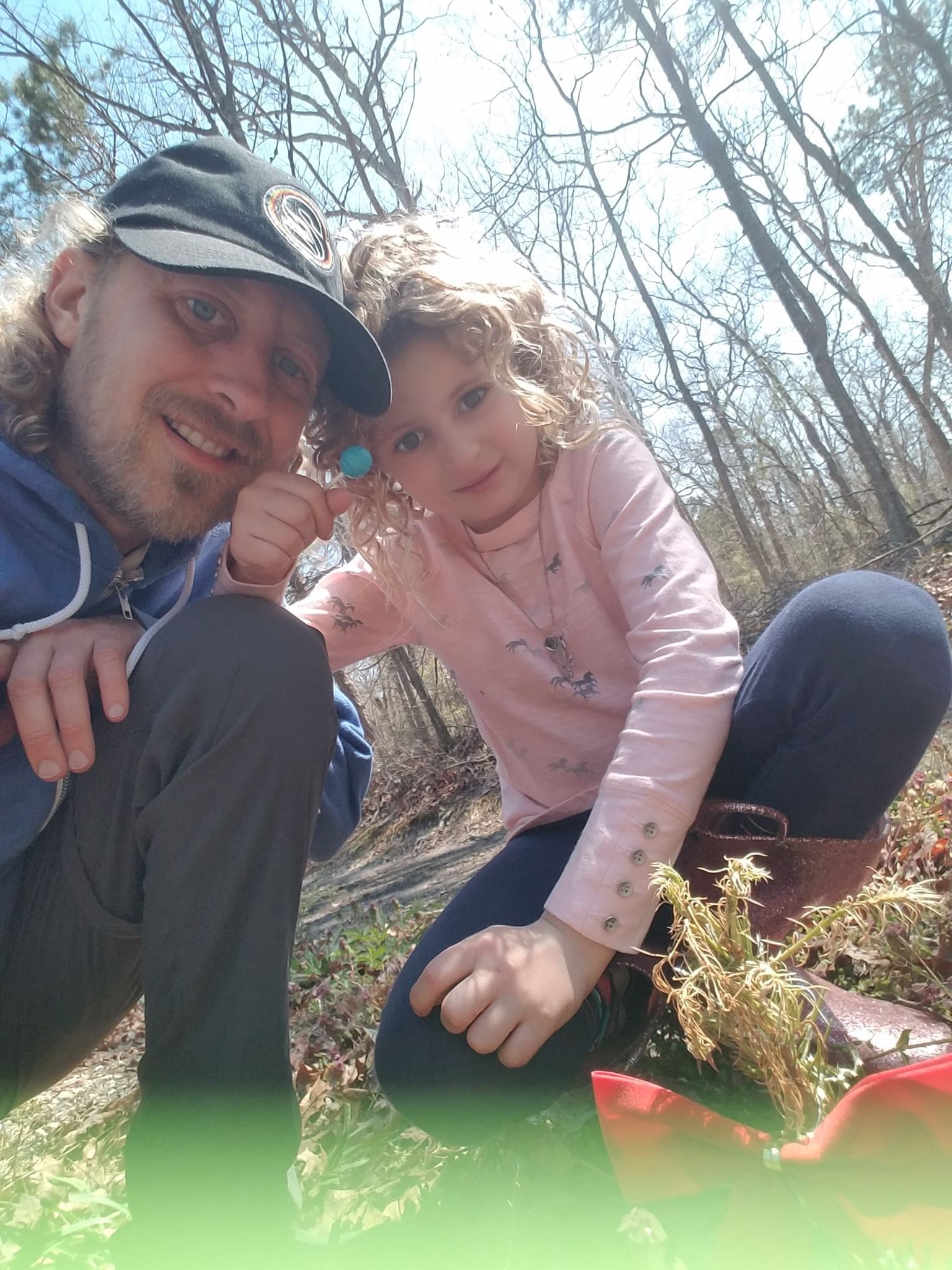 Nate Morell, assistant director of Counseling, and his daughter Rylan took a nature walk and planted a spruce tree in their backyard woods. A bow marks their planting, so they can quickly spot it on future visits. Rylan documented her nature sightings on the outing in a school worksheet to share with her teacher.
Amanda McCullough '04, a Communications graduate who brings us the Stockton News each week, began rearing 10 painted lady caterpillars as a pandemic project from her home office and plans to release the butterflies in her backyard garden. She hopes to watch them pollinate her zinnias and cosmos.
On the morning of day 13, the eve of Earth Day, she was surprised to find that chrysalids had formed overnight. She caught some of the transformation in a timelapse.
"I've always had an affinity towards nature and creatures, great and small. Butterflies particularly hold a special place in my heart. During some difficult times in my life, my dad always said, 'what the caterpillar calls the end of the world, the master calls a butterfly.' And so, the transformation and life cycle of butterflies always fascinated me and spoke to that analogy," she explained.
McCullough has been sharing butterfly updates with friends and their children who are studying science from home. "I find it a thoughtful reminder during a time of so much uncertainty to see nature do what it does best, uninterrupted by the world's chaos," she added.
Rudy-throated hummingbirds typically return to former adjunct instructor Mike Horan's backyard on Earth Day, but this year he's enjoying their early arrival. He provides up to eight 30 oz. feeders and has created a backyard sanctuary. "In July and August we have peaked at over six quarts a day. A few years ago, we went through 145 pounds of sugar for the season," he said.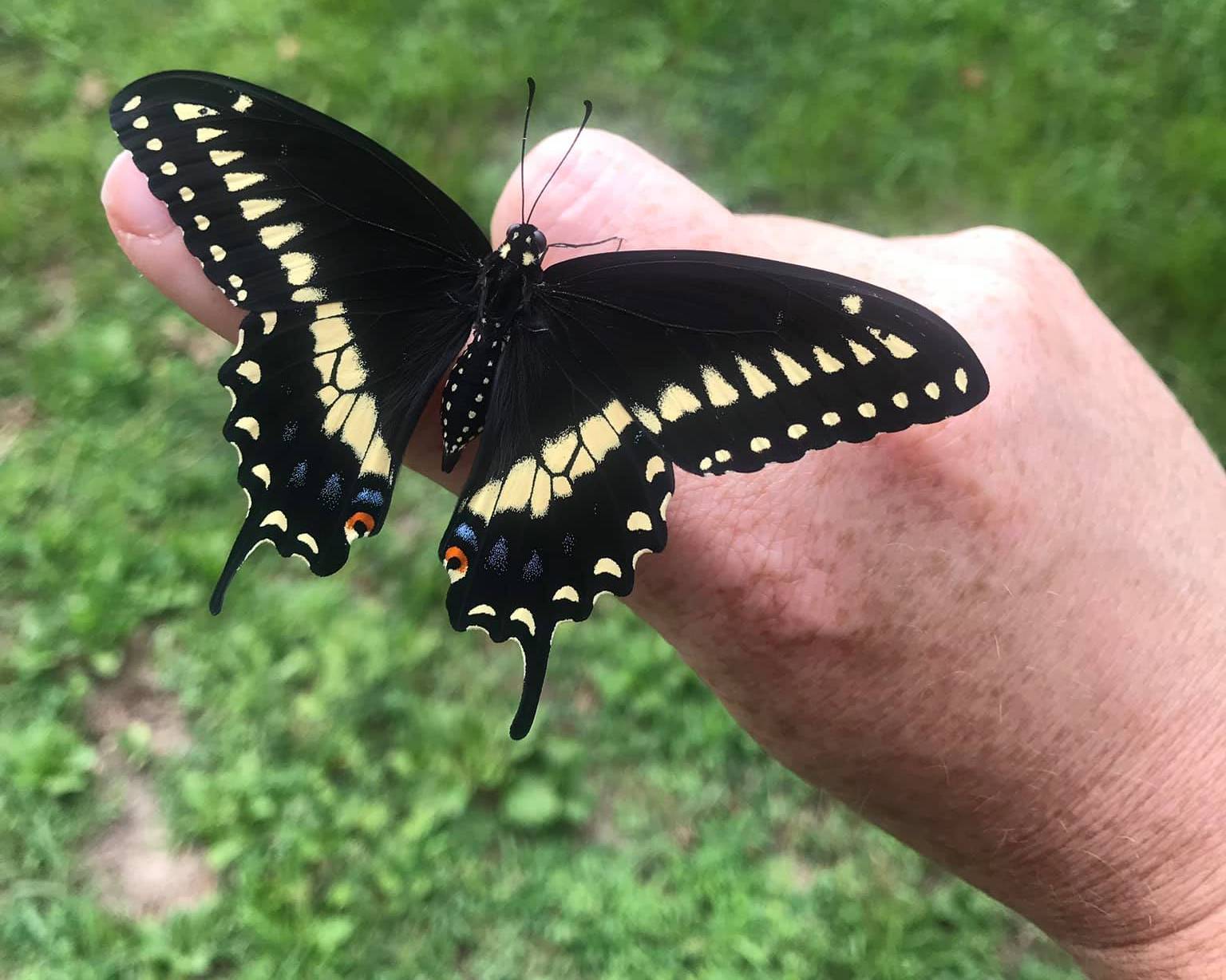 McCullough holds a swallowtail butterfly she raised from a caterpillar she found on a parsley plant in her garden.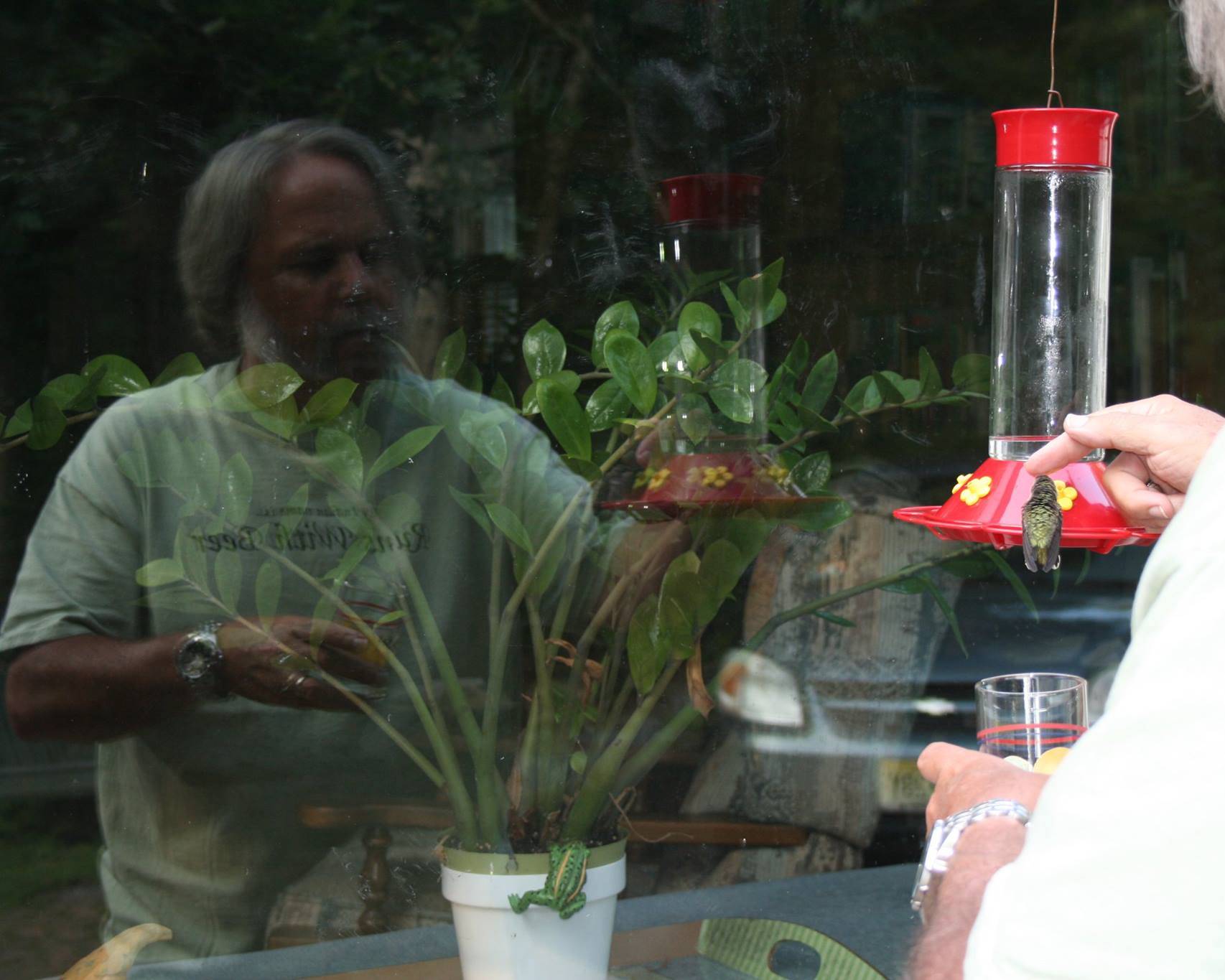 The hummingbirds in Mike Horan's yard are so accustomed to him that he can walk up to the feeds to greet them.
When the pandemic transitioned learning from classrooms to homes, Priscilla Matuson '00, '01, a Literature and Education graduate and former English teacher at Mainland Regional High School, didn't skip a beat. As far as her daily schedule goes, not much changed for Matuson who homeschools her daughters Ainsley, 13, and Sydney, 12.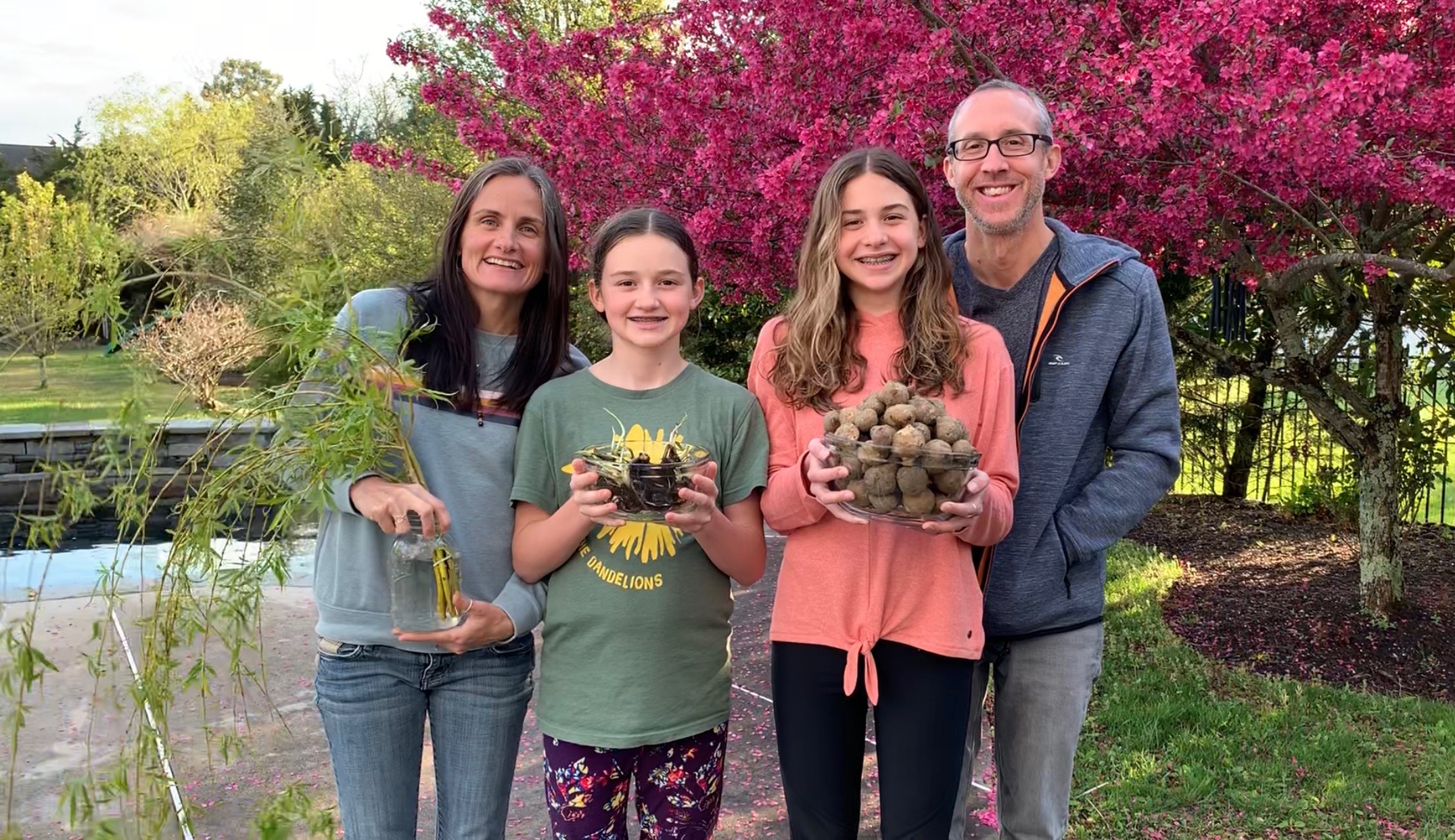 In a Zoom interview, Ainsley and Sydney shared that on Jan. 1, they chose to study permaculture and implement its practices in their backyard with the ultimate goal of creating a community garden in their front yard. The sisters, who want to study Marine Science at Stockton, are sharing their journey on Instagram at @Surfing4Change.
"It's much more than just gardening. Everything must bond," said Ainsley, while explaining the zero-waste lifestyle that relies on nature's resiliency and understanding how all parts of the system work in order to maximize the whole system.
Growing their own food, minimizing their use of plastic, composting, recycling and re-purposing unused resources have become their priorities to make every day an Earth Day. One of the few purchased pieces in their backyard is an Outer couch and chairs made from recycled plastic water bottles. Everything else, they made themselves out of wood pallets and recycled materials.
After finding that all produce was sold out at their local grocery stores, Ainsley quickly realized the importance of food security. "Having your own produce in your backyard gives you peace of mind, it's healthier and really rewarding," she said.
Sydney added that it's "fun to be a part of the process."
The Matusons recently completed raised beds with the Hugelkultur or hill mound technique that layers decomposing logs at the base with smaller branches, leaves and then finally soil at the top. The layers lock in moisture and as they decompose at different rates, nutrients are released to constantly nourish growing plants.
For Earth Day, they will be planting comfrey and Jerusalem artichoke in their yard and rooting branches from a 10-year-old willow tree they planted in their yard. "We normally buy and plant trees to honor our precious earth and my father's passing on 4/22, but instead, we are rooting branches from our willow tree and we will guerrilla garden those trees in wet areas around town when they are ready for planting," Priscilla explained.
Priscilla's husband, Greg Matuson '96, an Accounting graduate and executive vice president and CFO at Sturdy Savings Bank, has been working longer hours than ever, but wouldn't miss celebrating Earth Day with his family.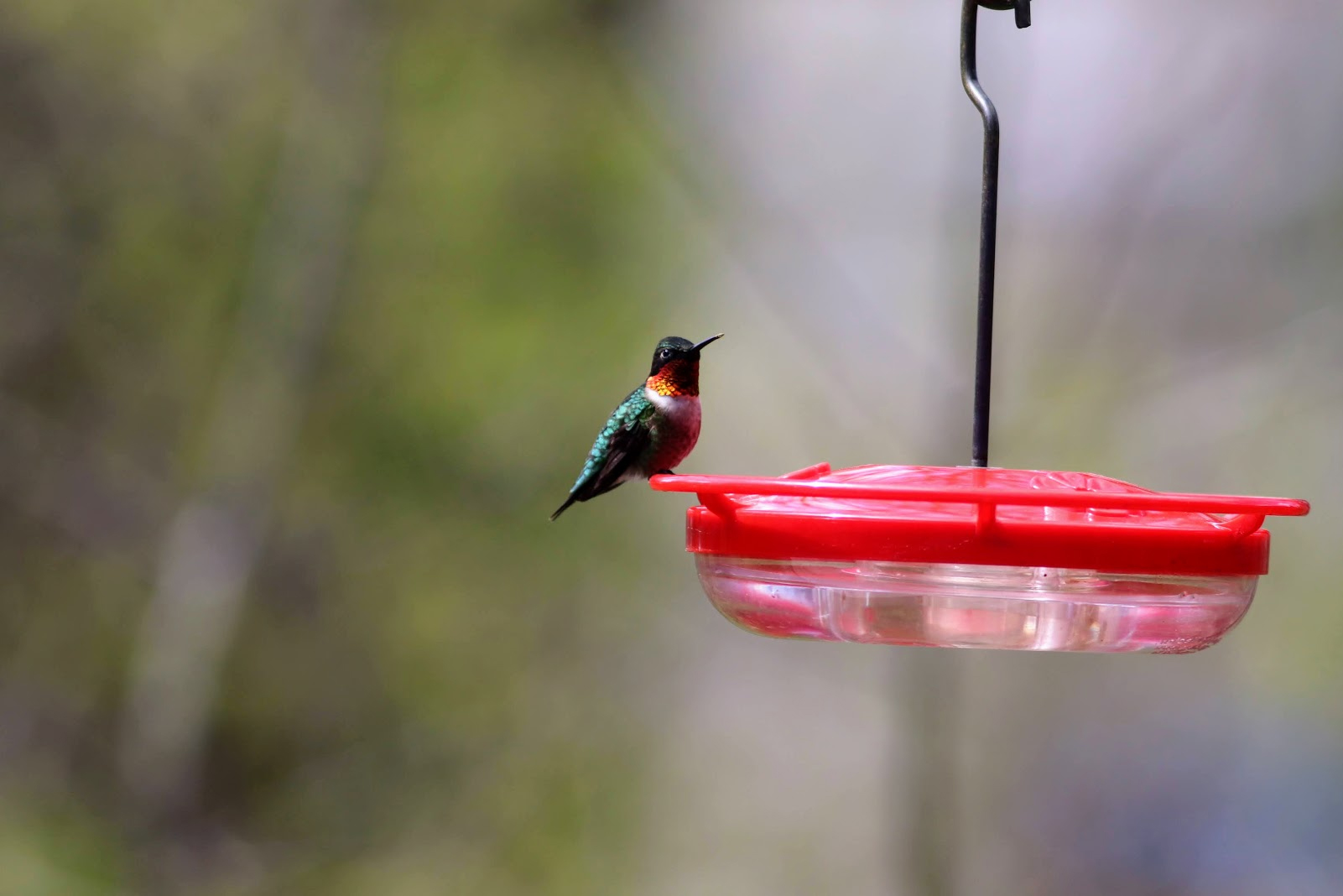 Jack Connor, professor emeritus of Writing, and his wife Jesse have a tradition of celebrating Earth Day at home."We try to find something new in our yard or garden to mark the day--the first arrival of one butterfly or another, the first blooms on our beach plum, cinnamon fern fiddleheads unrolling, and so on. This morning, we didn't have to think about the choice," Connor explained.
Their celebration began at 9:03 a.m. precisely when "at 41 chilly degrees, a male Ruby-throated hummingbird showed up at our feeder for the first time in 2020."
James Pullaro '98, an Illustration graduate and crew supervisor in Plant Management, is a naturalist and historian in his spare time. He and William Hamilton, a senior repairer, have meticulously studied old maps and documents to piece together clues that reveal stories from the campus's past. Pullaro has photographed a number of rarely seen Pinelands plants and weather phenomenon such as a fog bow over Lake Fred during his outdoor explorations searching for links to the past.
Greg Fischer, a senior Environmental Science major in the Professional Science Master's (PSM) program, has an eye for nature's details. While social distancing, he took a nature walk and captured the images below of a momma goose protecting her goslings, bright yellow Mitrula paludosa fungus and a Six-spotted tiger beetle. "Going out and exploring the forest management area, or even just walking around Lake Fred, have always been some of my favorite parts of being a Stockton student," he shared.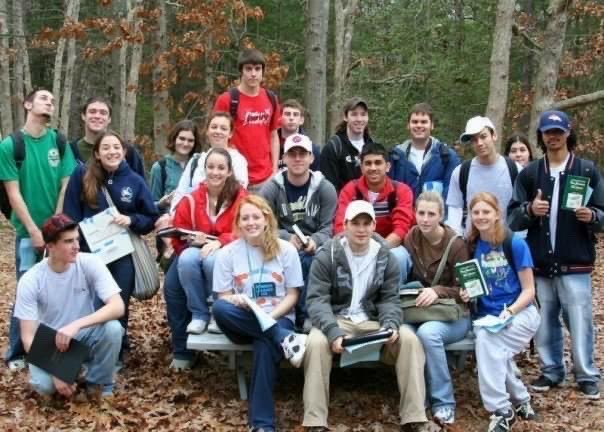 Kimberly Wiech (formerly Lull) '10, an Environmental Science graduate, remembers building a rain garden with her classmates and going on a night-time frog survey with now retired Professor of Entomology Jamie Cromartie.
She also shared a photo of one of her favorite classes, Stockton's Natural World, taught by Jack Connor, professor emeritus of Writing. That course was created by Connor who was inspired by the now retired Professor John Sinton. In Stockton's early days, Sinton taught a Pine Barrens course, and with his students, he conducted research that helped to found the Pinelands Commission, an independent state agency that preserves, protects and enhances the natural and cultural resources of the Pinelands National Reserve.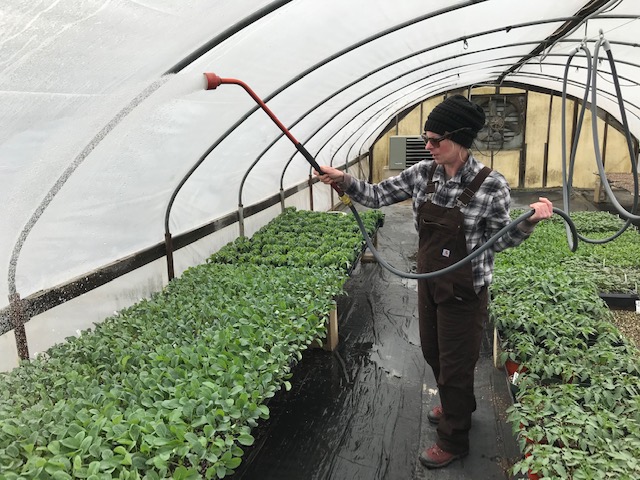 Jennifer LaMonaca '00, a Marine Science graduate, worked at the Edwin B. Forsythe National Wildlife Refuge as an intern and "loved learning about science and nature while being outside."
"Ultimately, years later after amazing experiences working in marine science, I got involved in agriculture," she explained.
This year is especially exciting as she celebrates at B&B Farms in Egg Harbor City, a farm that she recently purchased with her husband Ryan LaMonaca '93, a Visual Arts graduate. She is preparing to open her community supported agriculture operation by "seeding and planting and growing food for my South Jersey community," she said.
Bill Quain, associate professor of Hospitality and Tourism Management Studies, was reminded that today is Earth Day's 50th anniversary by his daughter Kathleen Quain '16, a Communications graduate, which brought back a good memory. Quain recalled his high school teachers giving "sort of tacit approval for us to cut classes," so his friend Gene arrived in his mother's Dodge Dart Wagon to pick up Quain and they were off to Belmonte Park in Philadelphia for the first Earth Day.
Quain had run through the park during cross country races, but on that day "there were thousands of young people there, and I remember a lot of young women wearing flowers in their hair and peace symbols were everywhere."
He and Gene went home with great memories and wore their Earth Day pins to school for many days after and "they were the envy of the other students."
Earlier in the semester, members of the Stockton Environmental Club picked up trash along Jimmie Leeds Road and Pomona Road, which they officially adopted through the Atlantic County Utilities Authority. They also presented a proposal for a partial plastic ban on campus to Student Senate. The 14-page plan written by students calls for the removal of plastic food containers in the dining areas, and the Club plans to work with Senate and Chartwells on implementation next semester.
Here are Five Ways to Celebrate Earth Day at Home with Stockton




Parting Shot
We leave you with a star trail circling above Lake Fred created from a series of images taken over the course of a recent spring evening. Be safe, Ospreys, and don't forget to keep looking up.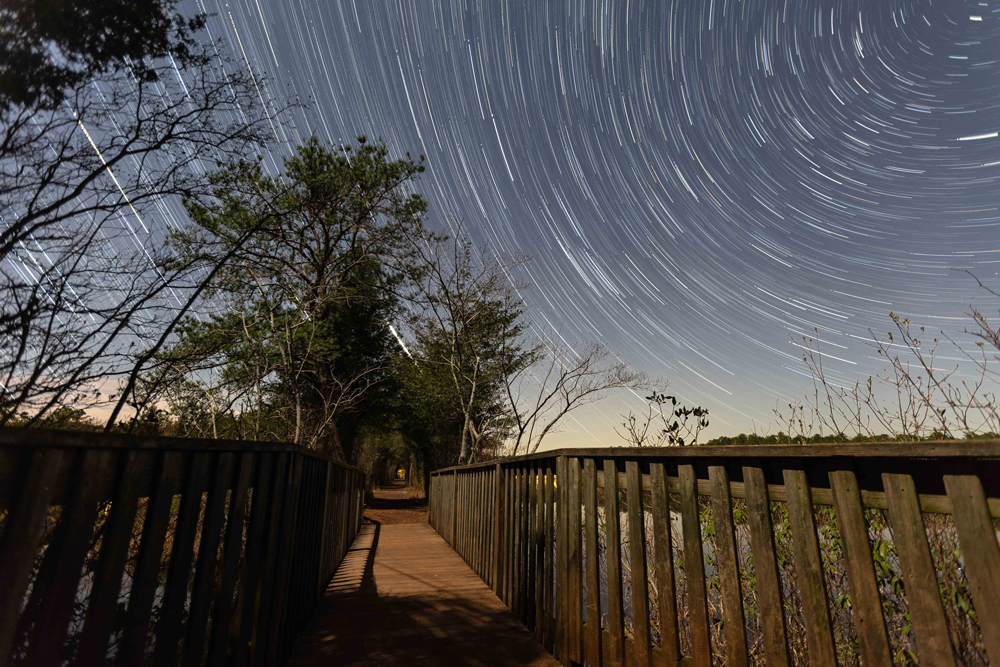 Reported by Susan Allen