Spotlight On: Kristin Jacobson
Galloway, N.J. – Kristin Jacobson, professor of American Literature at Stockton, collaborated with two Stockton graduates for her upcoming publication, "The American Adrenaline Narrative." The book examines the nature of perilous outdoor adventure tales, their gendered biases and how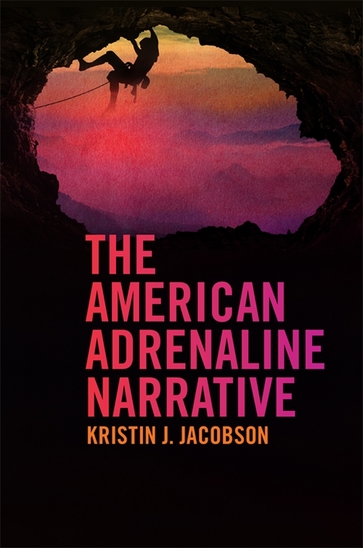 they simultaneously promote and hinder ecological sustainability.
"The research for the book was assisted by undergraduate Danielle (Nobilucci) Chisholm '11 with whom I had an independent study with, and an American Studies graduate student, Zachary St. George '10," said Jacobson. "Stockton, in addition to funding conference travel that allowed me to test early versions of this work, also supported the project by sending me to the American Association of State Colleges and Universities American Democracy Project's 'Stewardship of Public Lands' seminar in Yellowstone National Park, and a Summer 2012 NYU Faculty Resource Network scholar-in-resident program."
Chisholm, who graduated with a degree in Literature with a focus in Literary Studies said, "I met Dr. Jacobson early on in my major when I enrolled in her course Literary Methodologies. I asked if she would be my advisor, and when she offered me the position as her research assistant during my final semester I was thrilled for the opportunity."
Her contributions to the project included finding primary and secondary sources that fell under the heading of "adrenaline narratives," and organizing them in the Zotero bibliographic library.
To explore the book's themes, Jacobson defines and compares adrenaline narratives by a range of American authors published after the first Earth Day in 1970, a time frame selected as a watershed moment for the contemporary American environmental movement. The forty-plus years since that day also mark the rise in the popularity and marketing of many things as "extreme," including sports, jobs, travel, beverages, makeovers, laundry detergent and even the environmental movement itself.
Jacobson argues that these stories create a distinctive genre because, unlike traditional nature, travel and sports writing, adrenaline narratives sustain heightened risk or the element of the "extreme" within a natural setting. Additionally, these narratives provide important insight into the American environmental imagination's connection to masculinity and adventure-knowledge that helps us grasp the current climate crisis and how narrative understanding provides a needed intervention.
"My degree focused on literary research, so being involved with Dr. Jacobson's project was the perfect real-life application of what I was learning in my courses," Chisholm said. "I gained invaluable research and organizational skills working with the Zotero database, while also getting a glimpse at how much work goes into a project of this magnitude. The broadening of my personal horizons was an added bonus; the subject matter was completely new to me, and I encountered a number of fascinating texts that I never knew existed."
"The American Adrenaline Narrative" will be available for purchase in June 2020 by the University of Georgia Press.
Reported by Mandee McCullough