Spotlight On: Kelly Kern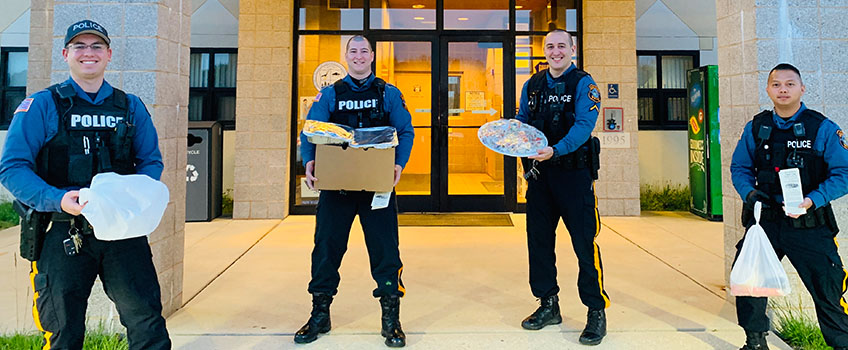 Galloway, N.J. –While so many people struggle to figure out their "new normals," there is one language we all speak- and that is "food." Food brings us together during times of joy, and times of crisis. Kelly Kern of Galloway is helping bring food to those out on the front lines during the COVID-19 pandemic, while also supporting local businesses who are adapting to their new norms, as well.
Kern, who has worked at Stockton for nine years, is the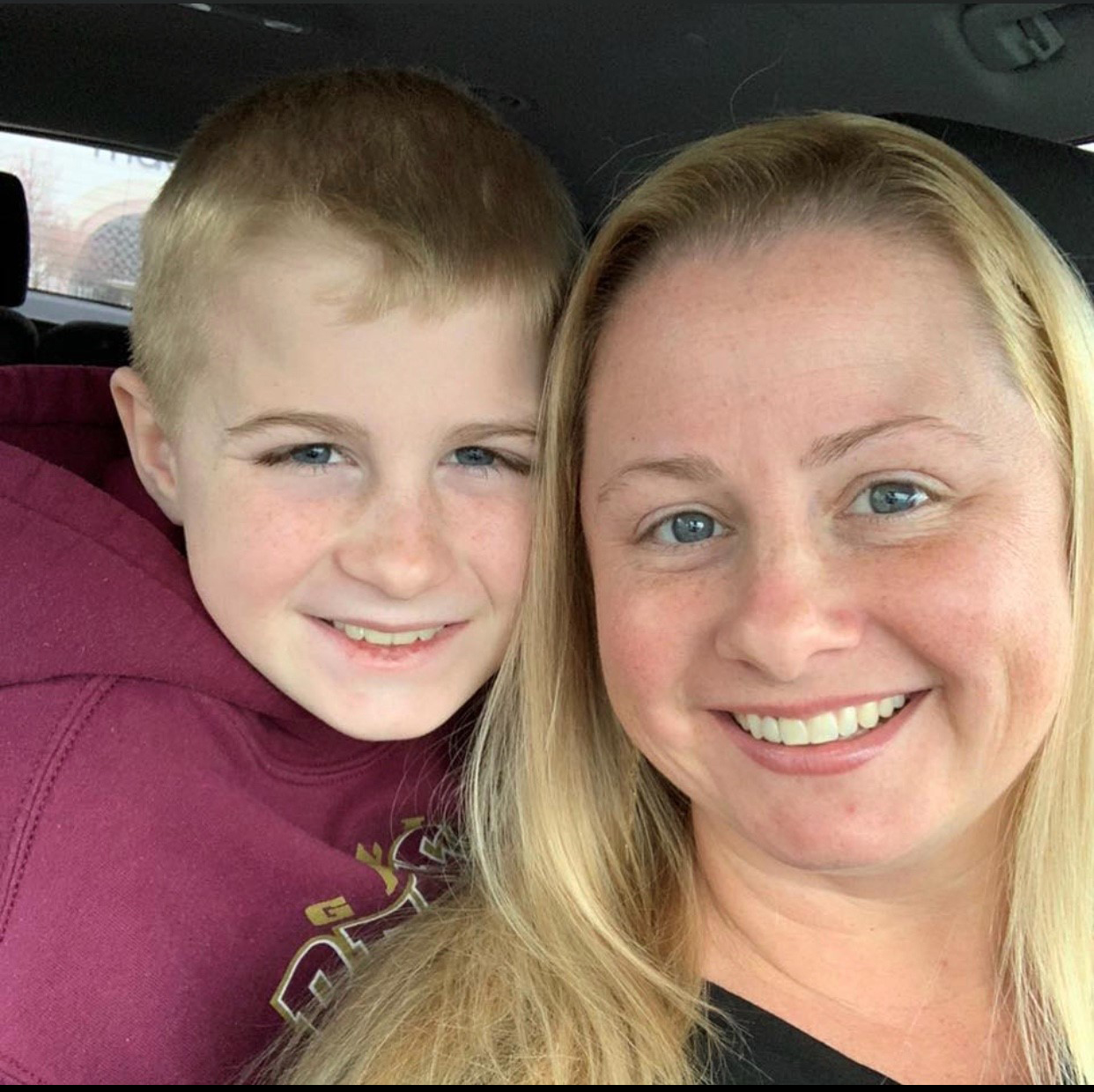 assistant to the vice president of Facilities & Operations. When the quickly evolving COVID-19 situation began to impact the community, Kern's idea began to take shape, and evolved rapidly. When she is not at work, Kern is fielding donations that support meals from local businesses. She then delivers the meals to first responders and health care workers in the area.
"I've always taught my son to pay it forward and volunteer to help others, so it was very natural to want to provide meals to our medical professionals and first responders during this extremely difficult time," Kern said. "Prior to selecting a local business to provide $100 worth of meals for ARMC Mainland medical staff, I posted the idea on my Facebook page Thursday, March 26, to see if family and friends may also want to contribute so we could provide meals for more staff members."
Within 24 hours of her post, Kern received $200 in donations. She then reached out to Lauren Emmons, AtlantiCare Corporate Giving & Donor Relations Manager, to coordinate which days and shifts needed food donations. And the rest is history- as of April 16, she has raised $5,090 and provided over 900 meals to Atlantic County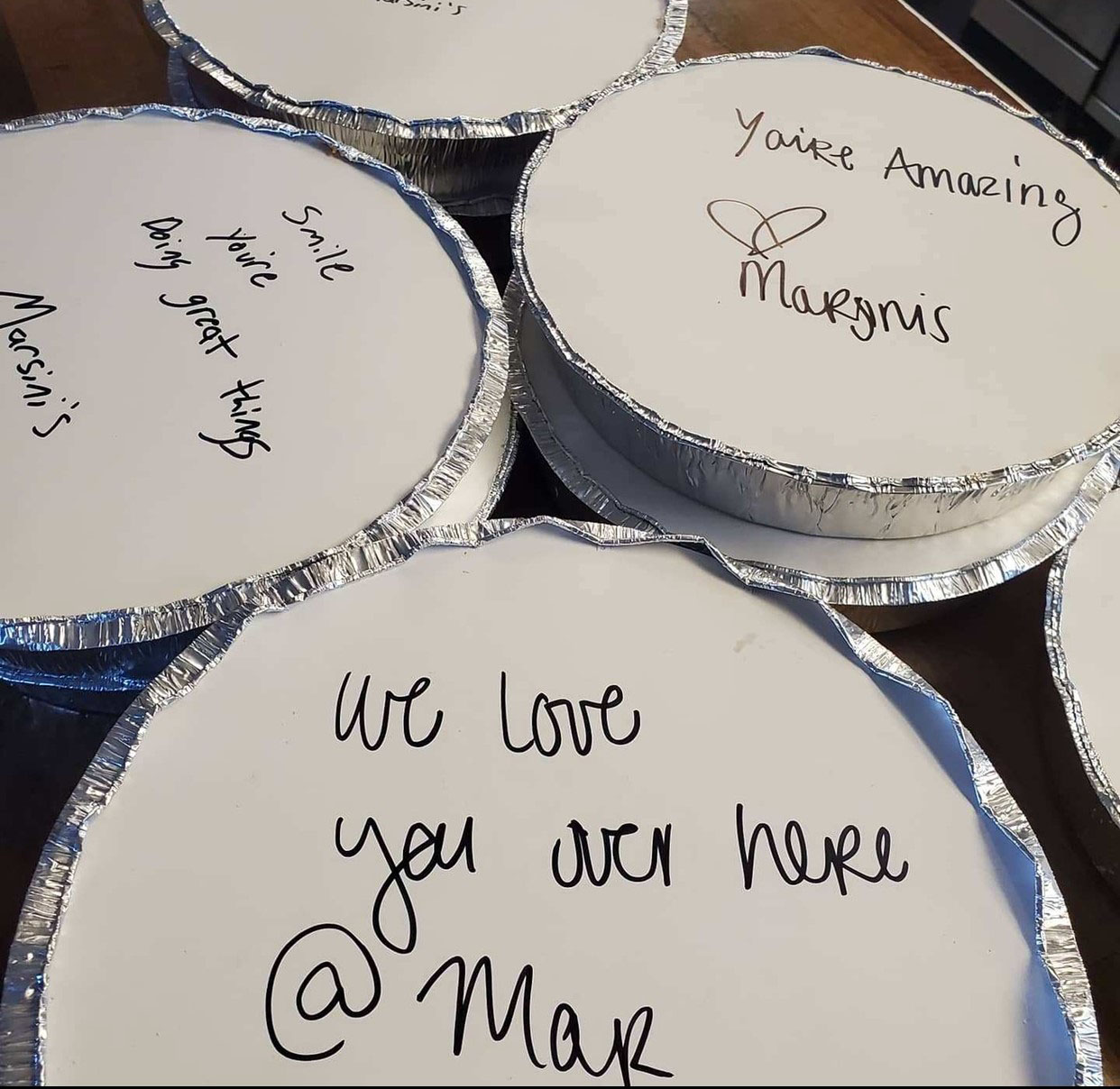 medical professionals and first responders.
"Our community came together to show support and kindness to our frontline heroes during this crisis with one major goal in mind: people helping people. This initiative has been a blessing for all: donating to provide meals, sharing the daily Facebook posts, commenting and spreading the love and support to our medical professionals and first responders while supporting local businesses."
Kern hopes the donations convey her sincere appreciation and gratitude for the frontline heroes' commitment to community, bravery, courage and selfless sacrifice to keep their communities safe. "While we practice social distancing, our heroes come together to keep us safe," Kern said. "We appreciate you!"
Deliveries have been made and are scheduled for future dates to the ARMC Mainland ICU & RCU medical professionals, ARMC City ICU & RCU medical professionals, AtlantiCare EMS, COVID19 Hotline Call Center, AtlantiCare EVS, AtlantiCare Radiology, Hammonton Satellite ER, Shore Memorial ICU, ER, EVS and Radiology medical professionals, Atlantic County Police and Fire first responders and United States Postal Service workers.
Kern reflected on just how close to her heart this is: "This small contribution of coordinating and delivering daily meals hits home for me because I've always been forever grateful to medical professionals for saving my son's life. Jordan stopped breathing 10 years ago when he was an infant." Jordan was hospitalized and struggled to breath for a few weeks with RSV pneumonia and bronchiolitis but recovered thanks to the medical support he received.
"Jordan is almost 11 and healthy but I still place my hand on his chest to make sure he's breathing while sleeping, before I go to bed myself," she said.
To learn more about Kern's initiative, follow her on Instagram.
Reported by Mandee McCullough