Spotlight On: Jones-Carmack's Research Highlighted in Psychology Today
Galloway, N.J. – Have you ever had an experience where your politics doesn't align with a close family member, friend or even colleague somewhere, and anxiety starts to seep in, building momentum as they continue to talk? What you felt is an actual "thing," according to research by Joy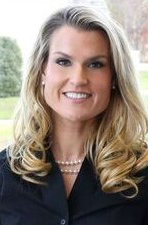 Jones-Carmack, assistant professor of Business Studies-Management at Stockton University.
Political communication apprehension (PCA) is the fear or anxiety associated with real or anticipated communication about politics with another person or persons, according to Jones-Carmack's study.
In December, Psychology Today featured her work in an online article, "Ways to Talk about Those Touchy Areas in Relationships," giving it national attention. In the article, Jones-Carmack offers communication strategies for those dealing with PCA in difficult situations.
"Discussion, deliberation, and an evaluation of our political candidates and government are essential to a democracy, and understanding and awareness of PCA could hold the key to more constructive conversations related to political discourse," Jones-Carmack said. "I am ecstatic to see my research is gaining attention and adding impact by providing information on how to communicate more strategically and to navigate communication interactions regarding contentious topics."
PCA is a relevant construct that may lead to more productive political conversations for leaders and followers, online, face-to-face and inside and outside the classroom, she said.
Jones-Carmack continues this line of research by constructing and testing the reliability and validity of the Political Communication Apprehension Scale.
Reported by Mandee McCullough